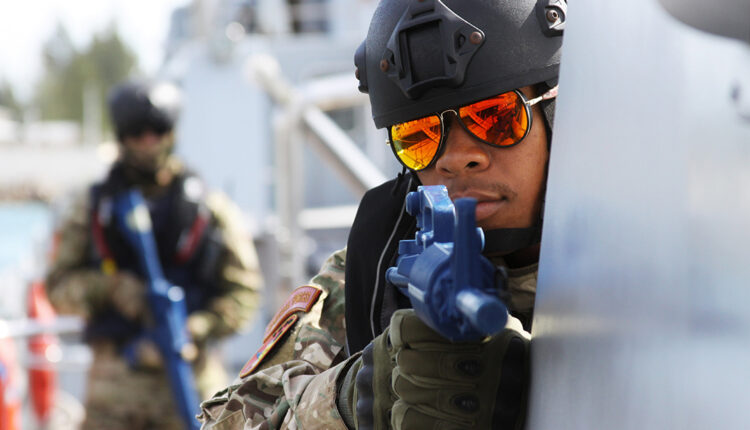 Reading Time:
3
minutes
ADF STAFF
Along the coastline of East Africa, piracy, trafficking and illegal fishing are ever-present threats.
Aiming to improve regional security, the maritime forces of 11 East African nations joined the U.S. Navy for Exercise Cutlass Express.
Hosted by Kenya, the event featured training in ports and in waters near Djibouti, Kenya, Madagascar and the Seychelles from July 26 to August 6.
"The Western Indian Ocean has been rife with many maritime challenges for a prolonged period of time due to the porous vast sea area," Brig. Thomas Nganga, commander of Kenya's Mtongwe Naval Base, said during the opening ceremony in Mombasa.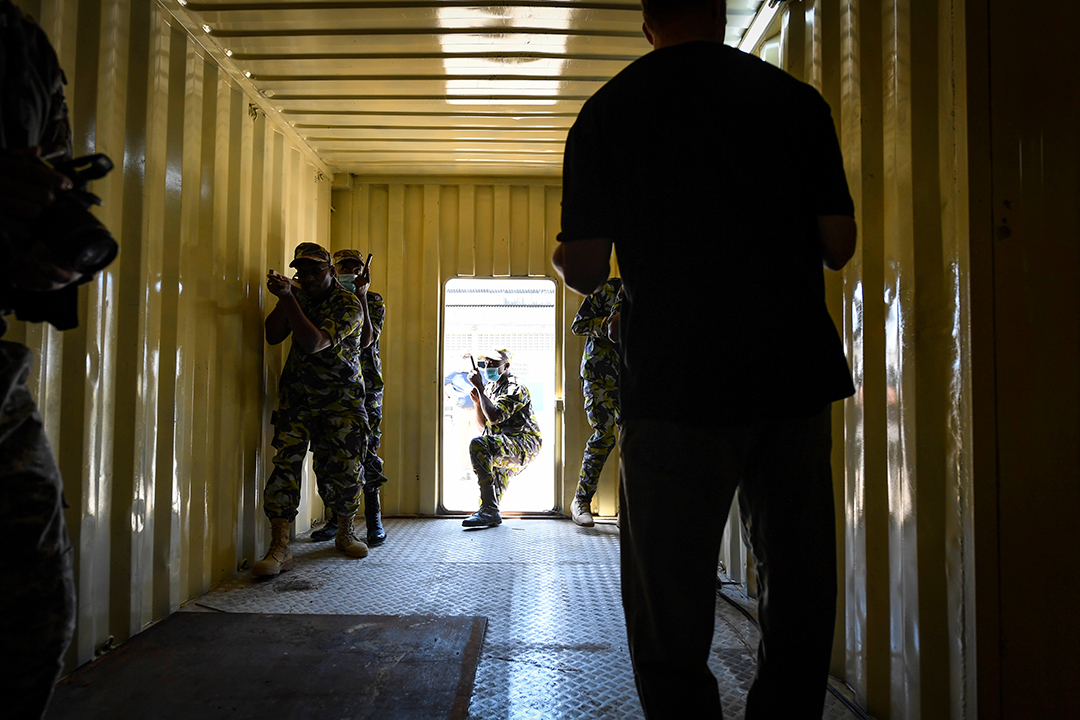 "Through cooperation, sharing of information and combined training among the local, bilateral and multilateral cooperation, there has been tremendous improvement in maritime security."
The exercise, sponsored by U.S. Africa Command and led by the Sixth Fleet, is designed to improve maritime domain awareness in East Africa and promote regional cooperation with an emphasis on information sharing, planning and operations.
AFRICOM Commander Gen. Stephen Townsend detailed some of the regional challenges during the opening ceremony.
"Pirate groups, arms smugglers, drugs, human traffickers and illegal fishing all spread crime, fear, suffering, and wreak havoc on communities and natural environments alike," he said. "If we do not work together, we cannot disrupt these groups.
"But when we share our knowledge and coordinate our efforts, criminal and violent actors will soon find they have nowhere to turn."
Naval ships practiced maritime interdiction operations of illicit drugs, arms, money and weapons of mass destruction. Teams boarded simulated suspect vessels, identified illegal activity and conducted evidence collection.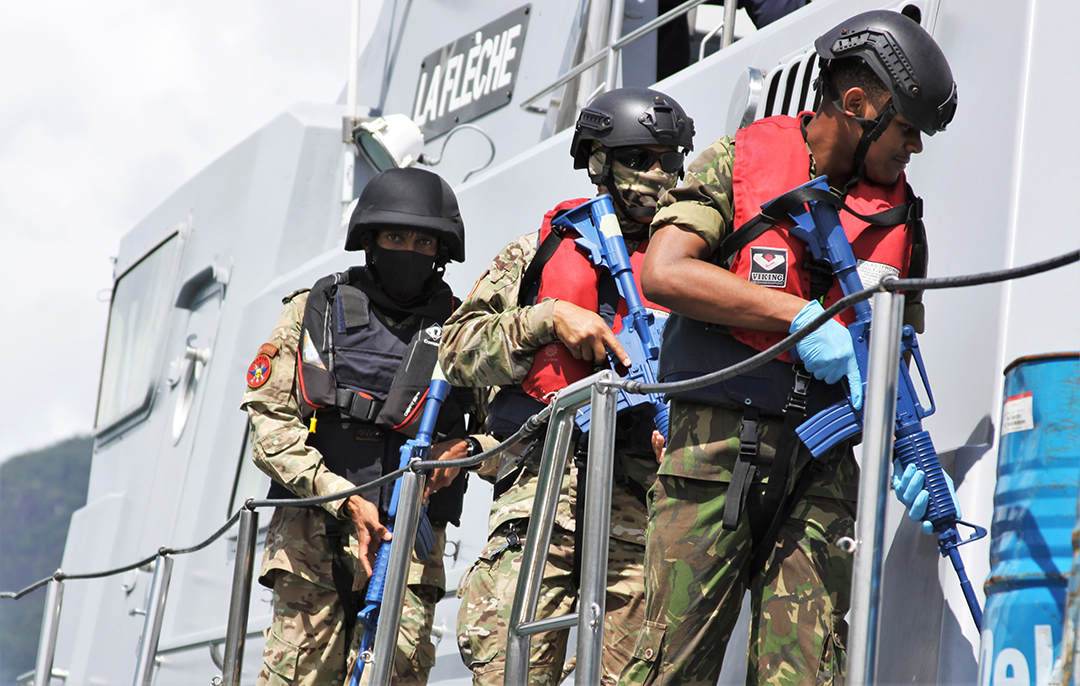 Capt. Cannon Neslen, Cutlass Express exercise director, described how a joint operations center in Mombasa is working with the Kenya Port Authority to deal with human trafficking, something officials called "a major concern" in East African waters.
"We've run numerous scenarios here with human trafficking," Neslen said. "We have noticed improved response times and much improved information-sharing from Kenya to other partner nations."
Col. Wais Omar Bogoreh, commander of the Djiboutian Coast Guard, extolled the regional unity on display.
"Cutlass Express is a showcase that demonstrates the cooperation and coordination for maritime safety and security," he said in a U.S. Navy media release. "It is a particularly significant achievement to improve the safety of the region during the COVID-19 pandemic."
Fifteen nations took part in this year's exercise after the pandemic forced cancellation of the 2020 iteration.
Cutlass Express, which began in 2011, is part of AFRICOM's larger Express series of exercises, including Obangame Express in West Africa and Phoenix Express in the Mediterranean Sea.
Fostering partnership is the key to stability in Africa, Townsend said.
"Exercises like Cutlass Express bring like-minded partners together, spark discussion and collaboration, and help generate African-led solutions," he said. "These partnerships allow us to better counter malign actors while improving security and prosperity on the continent."