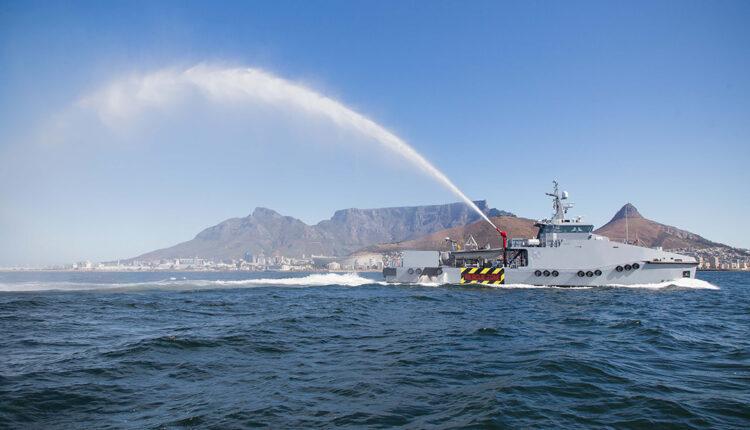 Reading Time:
2
minutes
ADF STAFF
The threat of piracy across the Gulf of Guinea has caused shipping companies to call on South African boat builder Paramount Maritime for help. The company manufactures specially made vessels to protect ships that transit hazardous water like the Gulf, which is the world's hot spot for kidnappings.
Based in Cape Town, Paramount Maritime has grown rapidly in recent years. The company, which made 60 vessels between 2004 and 2019, has nearly half that on order.
"We pioneered the security patrol market in West Africa," Stuart McVitty, chief executive officer of Paramount Maritime, told Bloomberg. "We've seen steady growth over the last five to six years."
According to the International Maritime Bureau (IMB), piracy worldwide reached its lowest point in the past 27 years this year. The bureau reported 68 incidents of piracy in the first six months of 2021, compared to 98 in the same period last year.
The Gulf of Guinea remains a focal point for open-water piracy, accounting for nearly a third of pirate attacks. Of 50 crew members kidnapped and one killed in 2021, all were in the Gulf. But even those numbers have declined — a change about which maritime experts remain cautiously optimistic.
"Whilst IMB welcomes reduced piracy and armed robbery activity in the Gulf of Guinea, the risk to seafarers still remains," said IMB Director Michael Howlett. "By reporting all incidents to the regional authorities and the IMB [Piracy Reporting Center], seafarers can maintain pressure against pirates."
Another way shipping companies pressure pirates is by buying or hiring security vessels to defend their freighters, tankers and other ships from attack.
That's where Paramount Maritime comes in.
The company bills itself as Africa-based and Africa-centric, focusing its business on companies and countries within the continent. Its most popular security vessel is the 35-meter Sentinel, which can carry up to 18 people and can stay at sea up to 30 days. The ship is heavily armored and virtually bulletproof.
"The demand for fast, rugged and highly ballistic-protected vessels is particularly strong among African countries on the East and West coasts that are affected by incidents of piracy," Paramount Maritime spokesman Nico de Klerk told ADF in an email.
Paramount unveiled the Sentinel in June. Some of the first boats off the assembly line went to an undisclosed Nigerian company for crew and cargo transfer and other work related to the oil industry. The company also planned to use the boats to provide security for large commercial vessels in the Gulf of Guinea.
South Africa's arms exporting laws restrict sales to private security firms, so the Sentinel carries a water cannon instead. Crew members use the cannon to extinguish fires, deter would-be pirates or, if need be, swamp the small vessels pirate use to attack.
Paramount also has developed what is calls "portable manufacturing" that allows the company to take the assembly process directly to its customers in other nations, rather than doing all the work at its main facility in Cape Town.
Each vessel takes about 11 months to assemble from the keel up, according to McVitty.
Paramount Maritime got most of its early business from the need to protect offshore oil and gas fields. With piracy down in the Gulf of Guinea this year, McVitty expects business to remain strong as Mozambique develops natural gas resources, including a liquified natural gas port facility.
"We are projecting that we will see a very similar market develop in those gas fields," he told Bloomberg.