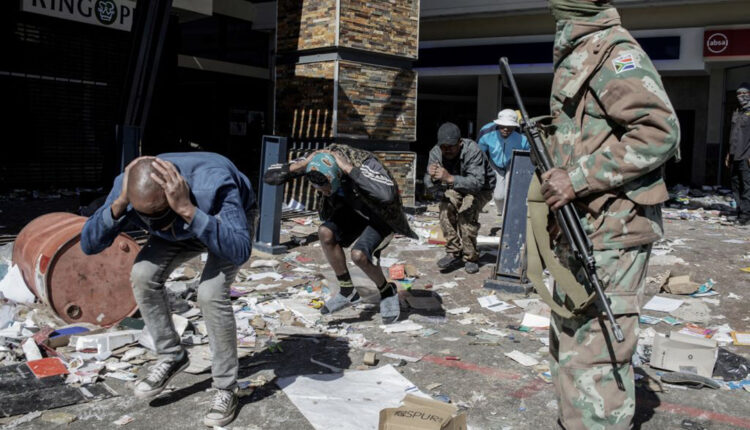 Reading Time:
3
minutes
ADF STAFF
When South Africa's former President Jacob Zuma turned himself in to police July 7 to serve a 15-month jail sentence, hundreds of his supporters were gathered near his home in the KwaZulu-Natal province, some armed with guns, spears and shields.
What had been a long legal drama that ended with Zuma being found guilty of contempt of court quickly turned into violence, which tested the country's ability to enforce law and order.
Nine days of South Africa's worst civil unrest since the end of apartheid in 1994 has experts saying the violence exposed weaknesses in the country's security sector.
They hope it serves as a wake-up call for reform.
"With high unemployment, inequality, poverty, xenophobia and racism, the country will face internal security problems for years to come," Jakkie Cilliers, founder of the South Africa-based Institute for Security Studies (ISS), wrote for the institute's website.
"Add to this declining regional stability due to the insurgency in Mozambique's Cabo Delgado province and events in Eswatini, and it's clear that South Africa's security system must urgently be repurposed for the tasks at hand."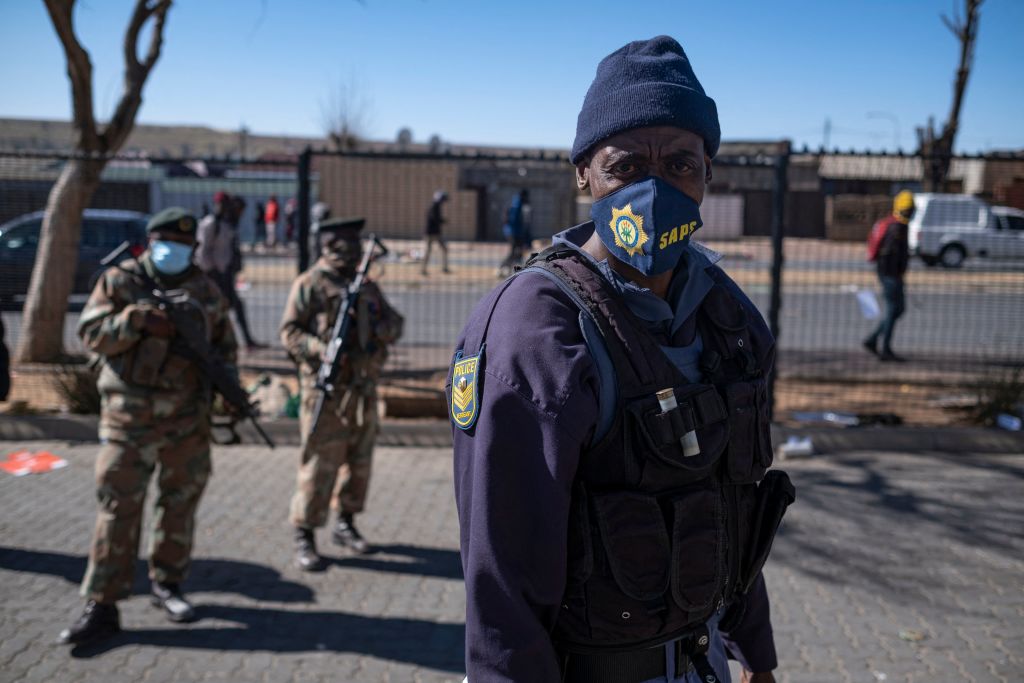 Widespread rioting, looting and arson began July 9. Dealing with a shortage of nonlethal weapons, the South African Police Service (SAPS) struggled to contain the damage. The unrest quickly spread to Johannesburg and the surrounding Gauteng province, the country's smallest but most populous region.
On July 12, President Cyril Ramaphosa authorized the deployment of 2,500 Soldiers of the South African National Defence Force (SANDF) to assist the police. Called "Operation Prosper," it expanded to 25,000 troops with the goal of restoring order.
After nine days of unrest, the police reported 3,407 arrests through July 18. On July 22, SAPS stated that 337 people were killed.
In a national address July 18, Ramaphosa called it an attempted insurrection.
"It is clear now that the events of the last week were nothing but a deliberate, well-planned and coordinated attack on our democracy," he said. "It has failed to gain popular support among our people. South Africans have rejected it."
Writing an opinion piece in South African newspaper The Citizen on August 14, Brig. Gen. Gerald Pharo said one of the lessons learned was the need for joint training with SAPS and military intelligence.
"We need to look at ways of improving communication at all levels and create a common understanding of the different areas and scope of responsibilities between the different agencies — the military, the police and intelligence," the SANDF director of conventional operations wrote. "One of the shortfalls in our training has been that we have concentrated on peacekeeping and offensive external operations, at the expense of counterinsurgency training."
In early August, Ramaphosa reshuffled his cabinet, creating a new Ministry of State Security and appointing a new minister of defense to join the police minister as part of the country's revamped security cluster.
Analysts like Cilliers, however, stressed the need to fill the voids that still exist, such as training riot police and coordinating intelligence across departments to anticipate unrest.
"Detective services and crime intelligence should be prioritized to enable early warning, detection and prosecution of complex crimes such as those committed by the planners of the recent insurgency and burgeoning organized crime," Cilliers wrote. "The ability to respond to public protests with sufficient police trained and equipped for the task is also key."
According to the ISS, cuts to the police and Army budgets in 2021 were a critical factor in SAPS' ineffective response, which necessitated military intervention.
Economist Duma Gqubule agreed, saying the COVID-19 pandemic and the government's poor response intensified existing societal ills.
"These are the results of austerity," he told South African newspaper the Daily Maverick. "It's deeply affecting our ability to respond to the violence. You have an overlapping humanitarian and economic crisis. We shouldn't mistake this for a security crisis alone."