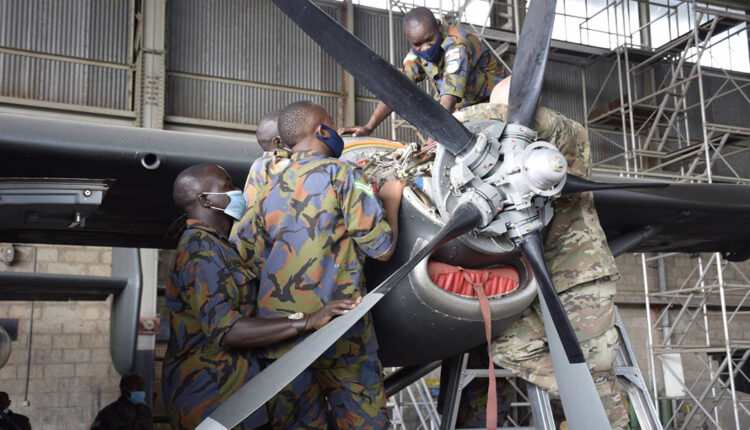 Reading Time:
2
minutes
ADF STAFF
The Kenya Air Force (KAF) recently became the first African country to take ownership of the C-145A Skytruck aircraft for use in rapid response, aerial patrols and military interventions.
The KAF received the first of three aircraft in a ceremony April 20 at Moi Air Force Base in Nairobi. KAF commander Maj. Gen. Francis Ogolla presided over the transfer.
"It is a great day today as we introduce the C-145 Skytruck aircraft," Ogolla said during the transfer ceremony. "This aircraft will not be in the service for display, but to enhance the capability of our air support to our sister services."
In all, Kenya will receive the C-145As as it phases out its fleet of Chinese-made Y-12 aircraft. The Y-12s have experienced a series of crashes in Kenya going back to 2006, including a January 2021 crash that killed four KAF members.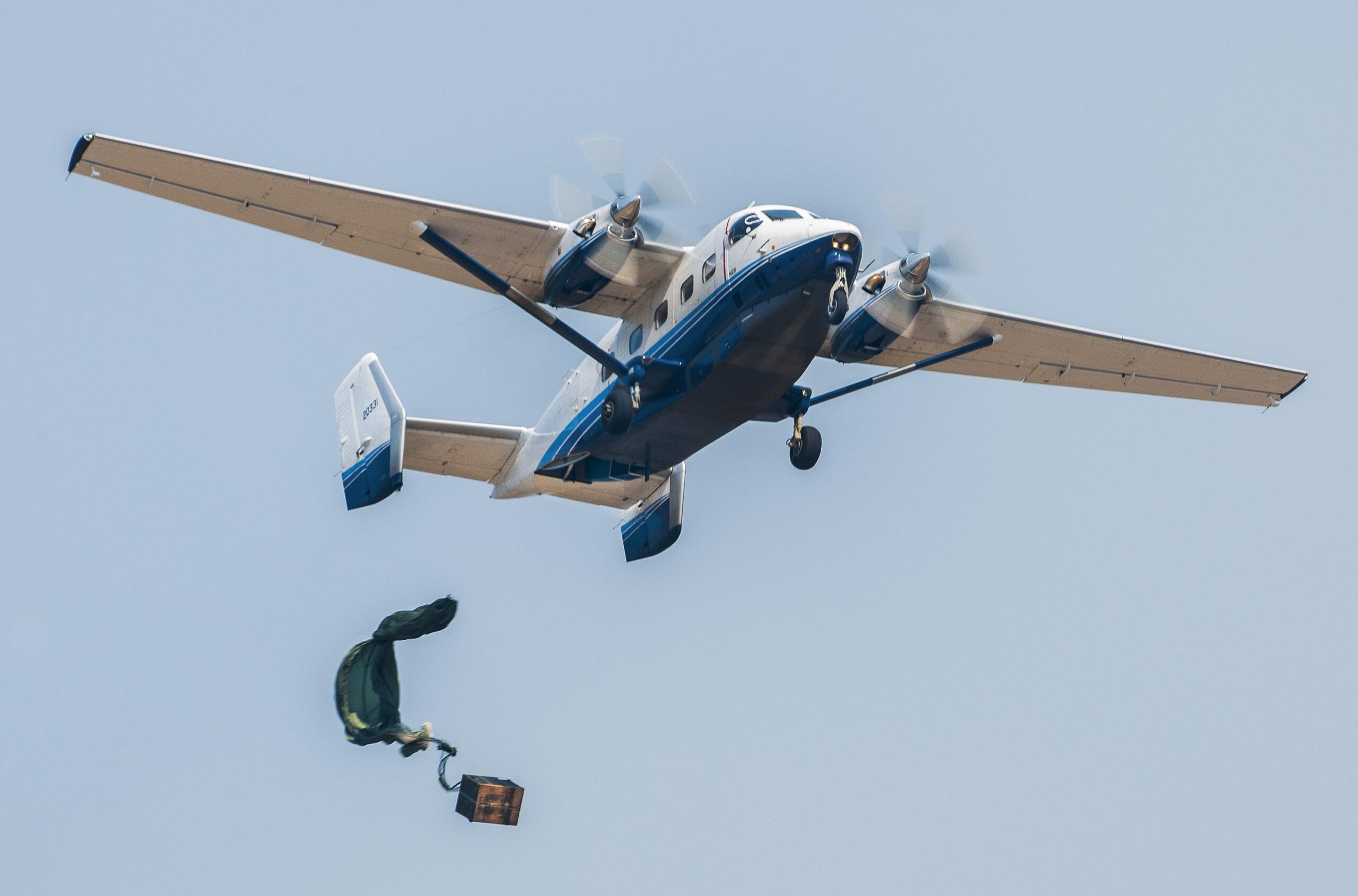 U.S. Air Force crews arrived in February to train Kenyan pilots and ground crews in the operation of the aircraft.
The aircraft will aid in rapid response to civilian emergencies, such as flooding, and military operations, such as confronting al-Shabaab along the border with Somalia.
The Polish-made C-145A is a popular aircraft for medical evacuation and aerial resupply. On resupply flights, crews drop material by parachute from the aircraft to people on the ground.
It can also be reconfigured for precision combat airdrops, search-and-rescue and disaster relief missions.
The twin-engine light cargo plane operates with a three-person flight crew (two pilots and a loadmaster), but can carry up to 16 passengers, 10 combat-rigged paratroopers or up to 1,088 kilograms of cargo.
According to KAF Lt. Col. Noor, the Skytruck also will be used for aerial maritime patrols and for transporting dignitaries.
The C-145A's capabilities exceed those of similar aircraft used by the KAF.
The crew attached to the C-145A includes three women in key positions: maintenance commander, avionics technician and airframe crew chief.
The plane's fixed landing gear enables it to land and take off from short runways, including those made from packed earth or grass. Those abilities have made it a workhorse for U.S. crews and their allies around the world.
"It has a mission set and can fulfill it anywhere," said a member of the U.S. Air Force trainers working with KAF crews.