Calls Grow for CAR to Expel Wagner Group Forces
ADF STAFF
In mid-November, members of Russia's Kremlin-backed Wagner Group attacked two mining sites in the Central African Republic (CAR) town of Kouki, killing 19 artisanal miners. Wagner troops also set fire to homes and shops, burning some residents alive.
Wagner claimed the dead were members of rebel groups fighting the government, according to the CAR's Corbeau News Centrafrique. Villagers contradicted that claim. Rebel forces left the village a year ago, they said. The dead were artisanal miners and Chadian citizens.
Similar stories abound throughout the CAR, where Wagner Group mercenaries have spent the past four years supporting President Faustin-Archange Touadéra's campaign against the Coalition of Patriots for Change, a collection of rebels associated with former President François Bozizé.
The CAR's relationship with Wagner began in 2017 with fewer than 200 Wagner Group mercenaries recruited as military advisors. Today, an estimated 3,000 Wagner fighters are present at 30 bases across the country. The forces include Syrians redeployed from Wagner's operations in Libya.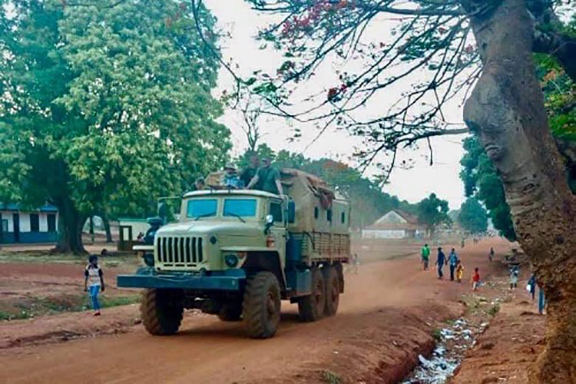 Mining companies associated with Wagner now operate in the country as well. Former Russian intelligence officer Valery Zakharov serves as Touadéra's national security advisor.
Despite their claim to be advisors, Wagner troops quickly entered the fray in support of Touadéra, abandoning their training program in favor of directly fighting insurgents, according to Soldiers serving with FACA, the Forces Armées Centrafricaine.
Wagner's heavy-handed tactics have included setting land mines on roads and looting villages. They are also accused of rape, forced disappearances and executions of villagers.
"We're seeing some of the most serious human rights violations, and we're seeing them on a widespread scale," Sorcha MacLeod, a member of the United Nations Working Group on the Use of Mercenaries, told CNN. "People on the ground are terrified."
MacLeod's group has called for Touadéra to expel the Wagner Group from the country, but Touadéra shows no intentions of doing so. Instead, his government has paraded recently acquired Russian military hardware, including armored vehicles, through the streets of the capital.
Wagner forces have also abused their presumed allies in the FACA.
On November 8, dozens of Wagner forces traveling in a convoy of six armed vehicles stopped in the village of Bondiba en route to Baboua, according to Corbeau News Centrafrique. When they encountered FACA members in Bondiba, Wagner troops forced them to lie on the ground before robbing them of money, mobile phones and anything else of value. They then looted the village's shops, taking money and goods.
About two hours later, FACA soldiers abandoned their positions in Bondiba and returned home to Bangui. They said they had not received food allowances for six months and the Russians had looted what little was owned by villagers.
A few days after the attack, Wagner forces looted the city of Bria, going door to door about 1 a.m., rousing sleeping residents and taking everything from mattresses to money and motorcycles. Wagner forces killed two men and kidnapped six people, all of them involved in the diamond trade, taking them to Bangui by airplane in the morning, Corbeau reported.
Wagner's activities are undercutting the public support the group had early on in its CAR campaign.
"They came into our country not to collaborate with us but to kill us," a man identified as "Bashir" told Vice News. His brother, he said, was tortured by Wagner forces and later shot dead in the street by men he said were hired by Wagner.
"Those who have committed these crimes must be brought to justice," Bashir said. "Or else they will keep happening."