Mozambique Forms New Force to Fight Islamist Rebels
ADF STAFF
The fight against a violent Islamist insurgency in Mozambique's northern Cabo Delgado region is beginning to stabilize, thanks to the help of regional and Western forces and advisors.
Now the coastal country in Southern Africa is making plans for a self-sufficient future.
On November 10, President Filipe Nyusi announced a restructuring of the country's defense and security forces with a counterterrorism emphasis. The Mozambique Armed Defense Forces (FADM) will launch a special force of elite Soldiers and police to combat extremists known locally as Ansar al-Sunna.
"The new force is meant to replace the foreign troops once they return home," General Commander of Police Bernardino Rafael said in a November 11 speech to security forces. "Rwanda will provide their training.
"We are aware that the fruit of this training will not appear in six months, but the important thing is to be prepared for the future."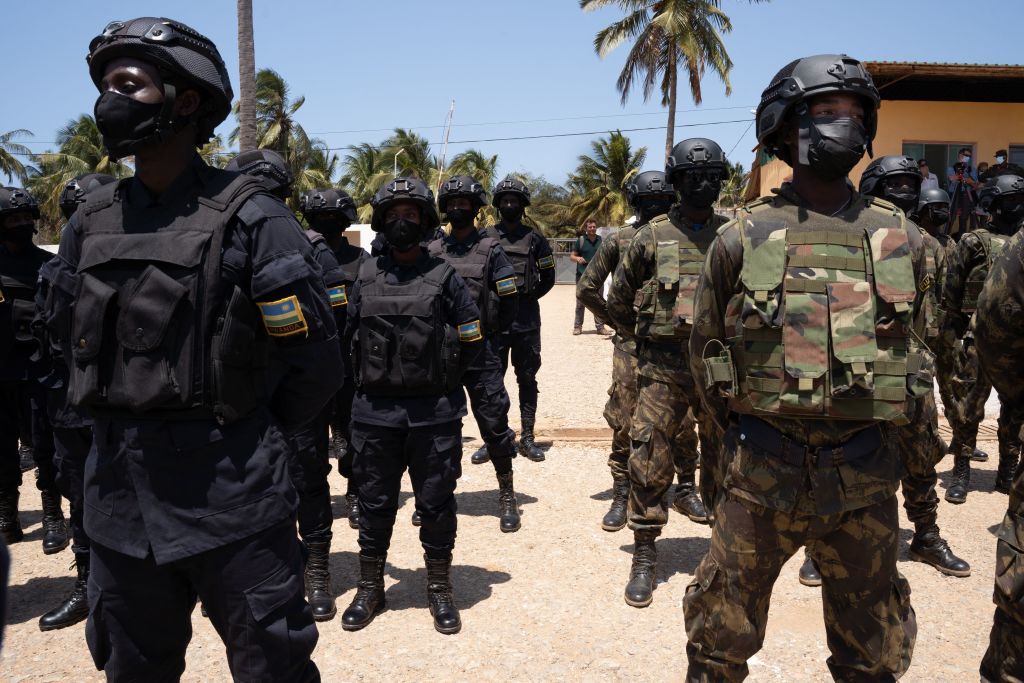 Ansar al-Sunna, also known as al-Shabaab, is an ISIS-linked insurgency that began in 2017, occupied the coastal town of Mocimboa da Praia in 2020, and has terrorized Cabo Delgado for more than a year.
More than 3,000 have been killed in the conflict and more than 800,000 people have fled their homes, according to the United Nations.
Nyusi appointed Cristóvão Chume, the top Mozambican commander in Cabo Delgado, as his new minister of defense on November 11.
More than 3,100 mainly African forces, including 1,000 Rwandan troops, deployed to northern Mozambique between July and August.
The Southern African Development Community and Mozambique in October approved an extension for the Southern African Development Community Mission in Mozambique (SAMIM), which deployed in July for 90 days.
In August, Mozambican and Rwandan forces drove the rebels out of Mocimboa da Praia, and the government said it has regained control over most of the region.
With joint forces conducting operations in the north, Mozambican officials have not said when foreign forces will leave the country.
"The work done so far during joint military operations cannot stop here," Rwandan President Paul Kagame said during a September visit to Mozambique. "We now have another task which is to continue rebuilding and protecting this country."
In recent months, Cabo Delgado has seen a surge in kidnapping and the use of child soldiers by Ansar al-Sunna.
Three women who escaped from a terrorist camp in Mbau told international humanitarian organization Human Rights Watch that they saw "hundreds of boys" among the militants.
"Both terrorism and kidnapping are crimes that create terror," Rafael said. "That is why the fight against terrorism and the fight against kidnapping must be the same."
Nyusi reinforced the mission of the FADM in a speech at the end of a November 10 training for sergeants.
"I was proud to know that your training was at the north operational theater, where you fought and returned to continue your training," he said. "It is your task to ensure that Mozambique continues to be an independent, sovereign, united and indivisible, democratic state with intact territorial integrity, social justice and with its people living in an environment of peace and tranquility."