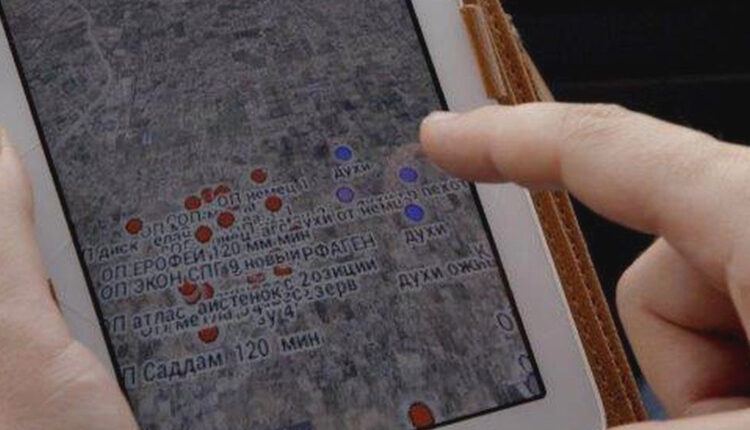 Reading Time:
3
minutes
ADF STAFF
A Russian-language tablet computer discovered in an area south of Tripoli gives clues to the scale and scope of the Wagner Group's mercenary operation in Libya.
The tablet was discovered after troops loyal to Field Marshal Khalifa Haftar were driven back from their attempt to capture the national capital. It was just one part of the evidence which included Russian-made land mines and Russian-language reading material revealing the involvement of Russian mercenaries in that fight.
A BBC investigation of the tablet and its contents found data showing the locations of forces on both sides of the front line between Haftar's fighters and troops supporting the then-internationally recognized Government of National Accord. The tablet also contained code names of Wagner Group fighters.
The two sides of Libya's yearslong civil war reached a cease-fire in October 2020. They have formed a unity government and called for all foreign fighters to leave the country — a call that the Wagner Group has failed to honor.
Wagner Group fighters continue to operate in the country at an air base in Al-Jufra. Earlier this year, using heavy machinery, Wagner Group crews dug a 70-kilometer trench between Al-Jufra and the coastal city of Sirte, a key part of Libya's oil infrastructure.
As recently as July, the Democracy and Human Rights Foundation reported to the Libyan government that it had evidence of regular Russian troops on the ground near Al-Jufra, according to the Libyan Observer.
"The presence of these troops makes it clear that Russia has no intention to leave Libya anytime soon," the foundation said in a statement.
The Wagner Group began supporting Haftar in 2019, part of an international collection of mercenary fighters that included gunmen from Sudan and Chad. Haftar is not part of the Government of National Unity.
The BBC also acquired a 10-page document listing Russian military hardware, including tanks and Kalashnikov rifles, that the group hopes to procure.
"This isn't a unit that's content to go into the field with second-rate equipment," weapons expert Chris Cobb-Smith, director of the security firm Chiron Resources, told the BBC.
High on the shopping list is a radar device that will let Wagner forces eavesdrop electronically on troops and other groups across a wide area. The technology indicates the Wagner Group planned to feed electronic intelligence "to a far higher level," Cobb-Smith said.
The equipment list also shows the group's connections to the highest levels of the Russian government, Cobb-Smith said.
"It's obviously someone well connected, high up, either politically or militarily within the Wagner Group," Cobb-Smith said. "And, clearly, someone with extremely good access, in my interpretation, to the Russian government."
The Wagner Group is funded by Yevgeny Prigozhin, a close ally of Russian President Vladimir Putin. Its membership, according to the BBC, is a mix of professional mercenaries, men looking for work where they can find it, and thrill-seekers.
Andrey Chuprygin, who speaks Arabic and studies Russia's involvement in the Middle East and North Africa at Russia's HSE University, told the BBC the Russian government uses the Wagner Group to extend its influence into other countries while maintaining deniability.
The mindset, Chuprygin said, is: "If it works out well, we can use it to our advantage. If it turns out badly, then we had nothing to do with it."
Libya has become a target for Russian influence because of its significant oil reserves and its proximity to Western Europe.
In addition to Libya, the Wagner Group's footprint on the African continent includes the Central African Republic, where members serve as the president's security unit. The group previously operated in Mozambique, where it took heavy losses in fights against insurgents in the Cabo Delgado province.
Libyans report that Wagner Group fighters have planted unmarked land mines in civilian areas and killed prisoners on the battlefield. Both acts are war crimes.
Mohammed al-Kahasi, a former Government of National Accord fighter, told the BBC what happened after a battle with Wagner Group fighters when one friend, named Abdelraheem, offered to surrender.
"He put his hands up, and they hit [shot] him," al-Kahasi said.