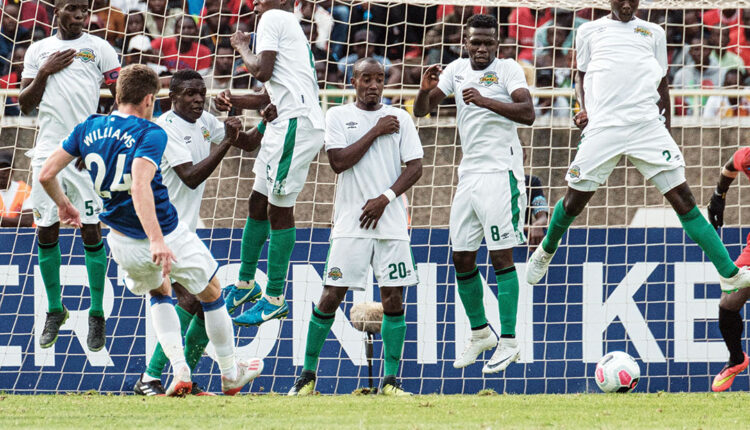 Reading Time:
2
minutes
VOICE OF AMERICA
Nairobi's Kariobangi neighborhood became home to a football team in 2000. Later named the Kariobangi Sharks, the team was a bright spot in an informal settlement marked by poverty, crime and crowded living conditions.
The team became an escape for talented young people with an interest in football, some who might otherwise be involved in crime. In the past two decades, the team has risen to the top of Kenya's football league, nurturing talent and giving hope to a new generation of players. 
When Eric Juma was 11 years old, he saw the team training near his house. It stood out for Juma because it seemed organized. He would join the team soon after. Now he's 25 and captain of the team.
Kariobangi is plagued by unemployment and crime, and Juma said many of his childhood friends ended up in gangs. The Sharks kept Juma on the right side of the law, but being a team from a poor settlement brought its own challenges, he said.
"We never had money way back," he said. "We used to go to Mombasa, Kisumu all those times. We didn't even have enough money to buy mineral water, so we used to carry water from Nairobi to Mombasa," Juma said. "Those are some of the challenges we faced as a team and as a player individually; sometimes you don't have football shoes, you have to borrow from another player when they are not playing."
In 2019, Juma had one of his greatest days, as the Sharks defeated British football team, Everton, winning 4-3 in a post-match shootout.
It is not clear who organized the young boys who founded the Kariobangi Sharks. Residents say the players organized themselves, then received donations and began competing in tournaments. Such donations came from well-wishers, including Football Kenya Federation President Nick Mwendwa, who is credited as club founder. 
The Sharks have gained a huge fan base in Kenya, competing in Kenya's Premier League with more than two dozen other teams. The football club has a youth team for boys below the age of 20 and teams for younger ages.
Juma's dream is to lead his team to play in the Africa Cup.