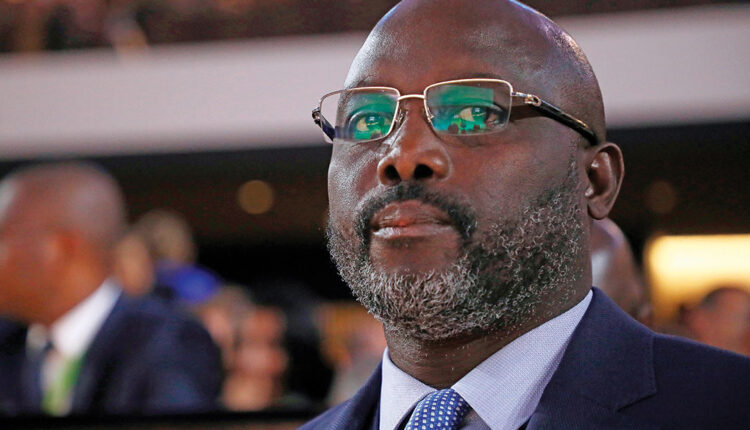 Reading Time:
< 1
minute
AGENCE FRANCE-PRESSE
Liberian President George Weah has released a coronavirus-themed single, using music to raise awareness about prevention measures in the West African state.
 In his Let's Stand Together and Fight Coronavirus, Weah explains how the virus is spread and urges hand-washing to a backing of harmonized female vocals and upbeat guitar music from the group, the Rabbis.
"From Europe to America, from America to Africa, take precautions, and be safe," the former football icon sings.
The roughly six-minute track also describes symptoms and explains how COVID-19 can spread when people touch their nose or eyes. As with other states in the region, there are fears about Liberia's capacity to respond to an outbreak. 
The country was the worst affected by the 2014-16 West African Ebola outbreak, when more than 4,800 people in the country died. 
Weah's spokesman, Solo Kelgbeh, said the president produced a similar song during the Ebola crisis and that he started working on the new single before COVID-19 even reached Liberia. The song serves a practical purpose, Kelgbeh said.
"Liberia is a country where a majority of the people don't have access to internet and Facebook, but everyone listens to radio," he noted. "This song will be played on various radio stations in the country … to have the message spread sufficiently."