ADF STAFf
Foreign fishing fleets have targeted the African continent's coast for decades, devastating fish stocks, depriving millions of income and food, and destroying marine ecosystems.
But experts say there are several ways nations can fight back.
When the Fisheries Committee for the West Central Gulf of Guinea (FCWC) established a Regional Monitoring, Control and Surveillance Centre (RMCSC) in May 2021, experts saw it as a way to counter illegal, unreported and unregulated (IUU) fishing.
Headquartered in Tema, Ghana, the center helps FCWC member countries Benin, Côte d'Ivoire, Ghana, Liberia, Nigeria and Togo manage their fishing sectors. The center is equipped with vessel-tracking systems and can collect data on authorized fishing vessels across the region.
"The RMCSC's establishment brings us a step closer to having coordinated approaches to joint action, including patrols for better security in the maritime domain of our region," Seraphin Dedi, secretary-general of the FCWC, told GhanaWeb.
Developing databases to track the shadowy world of flagged vessels is one way to combat IUU fishing. Chinese vessels are notorious for flying "flags of convenience," which is the use of African open registries to fish in waters beyond the jurisdiction of African nations, and "flagging in," which pertains to the use and abuse of local rules to flag a foreign-owned and operated fishing vessel into an African registry.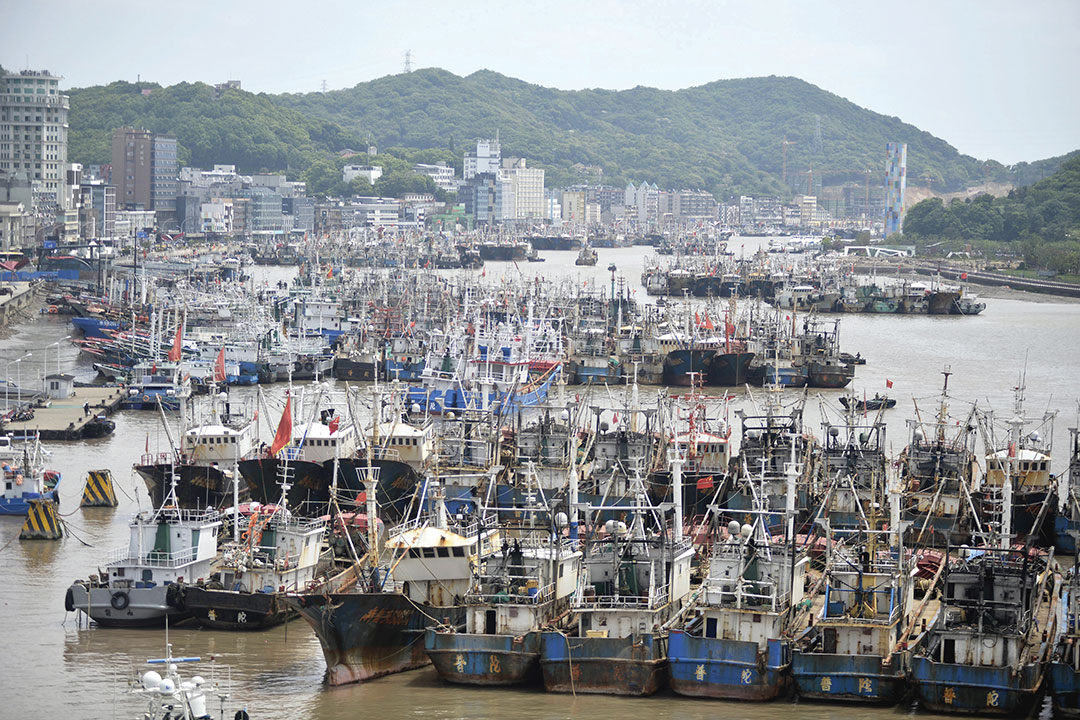 China is the world's worst IUU fishing offender, according the IUU Fishing Index, and commands the world's largest distant-water fleet. 
Illegal marine trade costs West Africa almost $1.95 billion across the fish value chain and
$593 million per year in household income. IUU fishing also has been linked to piracy, kidnapping and drug trafficking, among other crimes.
In 2021, the Environmental Justice Foundation and fisheries intelligence analysis company Trygg Mat Tracking (TMT) joined forces with Senegal on a program to promote transparency among the nation's fisheries and rid the country of illegal fishing.
The nearly $1.2 million, three-year project publishes up-to-date fishing license lists and vessel registries online. It also empowers artisanal fishermen to help monitor the port of Dakar, and participate in government fisheries-related decisions.
"Unlike some other coastal countries in the region, Senegal has experience in participatory surveillance, and its authorities acknowledge its importance," Steve Trent, the foundation's CEO and founder, told ADF. "Small-scale fishers and local surveillance units work hand in hand to prevent, deter and eliminate IUU fishing. This work faces operational, technical and funding limitations, which the project will help overcome."
In March 2021, Kenya ratified the Cape Town Agreement and the International Convention on Standards of Training, Certification and Watchkeeping for Fishing Vessel Personnel.
Adopted by the International Maritime Organization in 2012, the agreement outlines fishing vessel standards and regulations to protect crews and fisheries observers, according to the Pew Charitable Trusts. Chinese vessels engaged in IUU fishing are known for not providing crews with food, medicine and adequate shelter, and crew members often are forced to work long hours in deplorable conditions.
There are several other measures nations can take to deter illegal fishing.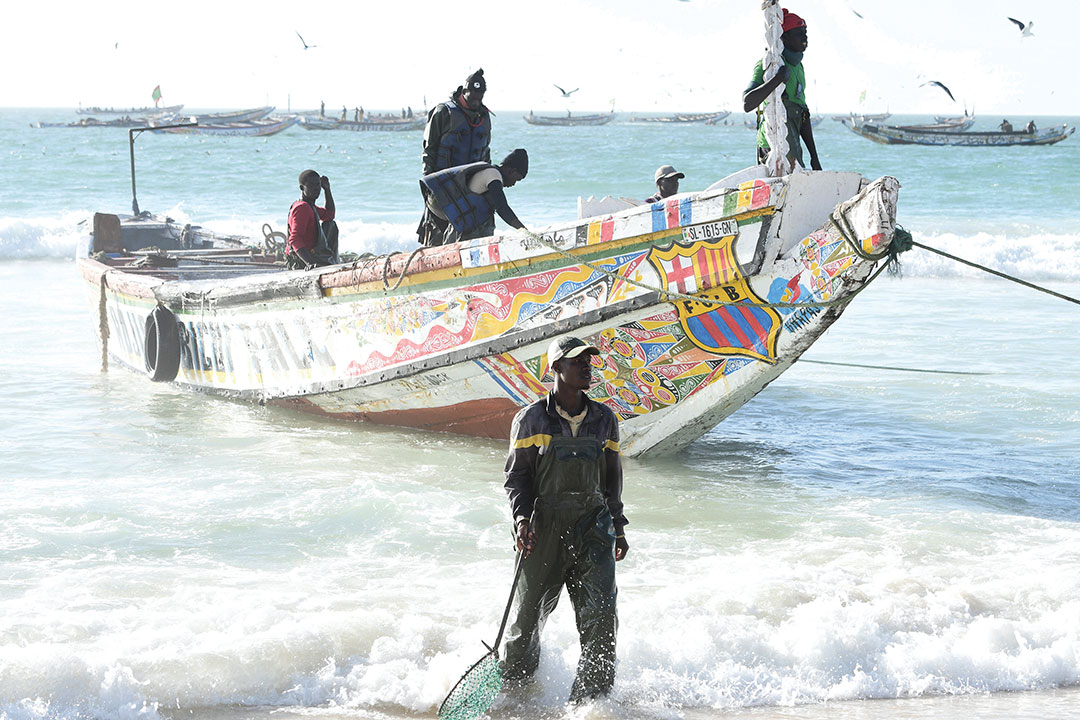 Enhance Local Maritime Laws
It might seem simple, but it takes political will, maritime domain awareness and input from local fishing communities to advance legislation that effectively tackles IUU fishing.
Increasing fines for IUU violators is one effective deterrent, Ian Ralby, a maritime security expert who has written extensively on fishing issues, told ADF.
"I think one of the things that has to be done is to change the penalty dynamics, because it's a risk-reward calculus," said Ralby, CEO of I.R. Consilium. "Let's say a state actually has the political will to arrest and prosecute IUU fishing violators. If the cost of these violations is so low that it's just the cost of doing business, then it won't make a big difference to actually deterring the activity. The laws have to be recalibrated, given the immense economic benefit that comes with engaging in illegal fishing."
Ralby cited Senegal as an example of a country that dramatically increased its penalty for illegal fishing to $1.8 million. In one case, the country collected $5 million in fines, enabling it to buy a new patrol boat. The action led to fewer foreign industrial trawlers fishing illegally in its waters. 
Other West African countries that have had success in this area include Cameroon, Côte d'Ivoire, Gabon and Ghana.
"The biggest thing is really to team up [law enforcement efforts] between fisheries and the Coast Guard, and do more interagency patrolling that would actually mimic the success that the likes of Sea Shepherd have had," Ralby said, referring to the nonprofit organization that has partnered with several nations to combat illegal fishing. "The other thing is that when fisheries arrests occur, how do the penalties that are collected get divided among the parties involved?"
Equitable distribution of fines will serve as an incentive for navies to work with coast guards and fisheries to bust IUU fishing operators, he added.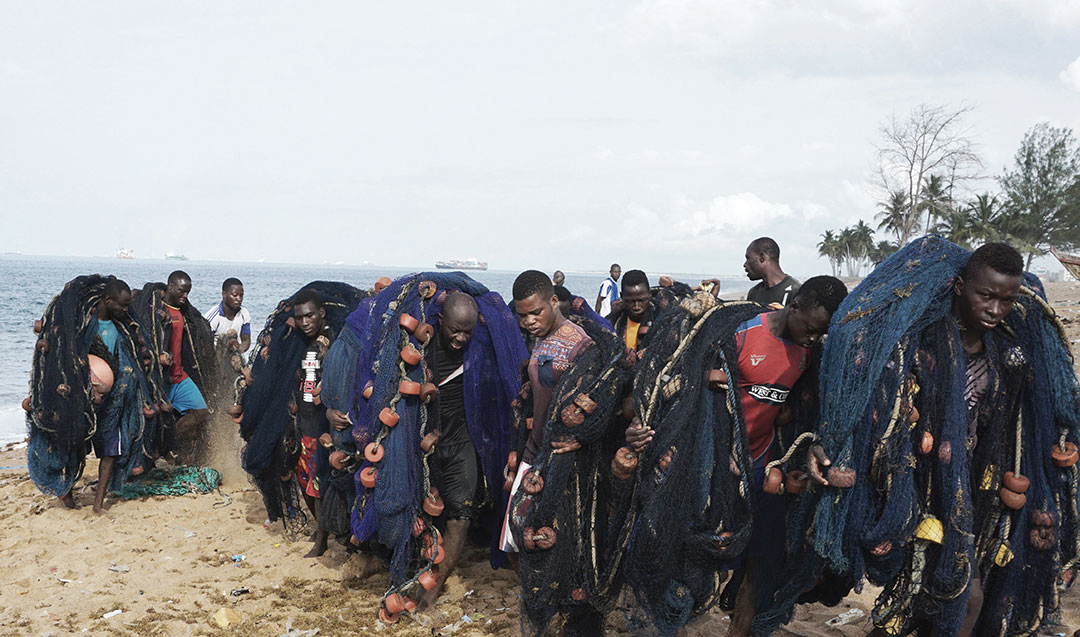 Prosecute IUU Operators in International Court 
This is easier said than done. It involves a lengthy, complicated and expensive process, and political will.
Ralby, who is an attorney, said seizing a vessel, building a prosecutable case, then proving it in international court is a process that must be coordinated by politicians, prosecutors, navies and coast guards.
 "It's a very, very tough ask," he said. "It can be done to a certain degree, but it is definitely not the most efficient or likely the most effective way of combatting the actual operational issues of IUU issues on the water."
Ralby said he believes a more efficient way to deter IUU fishing is to offer incentives to fishing companies that are "extra compliant," perhaps by offering an extra day of quota "for essentially ratting on the people who aren't compliant." 
That would give legal operators a vested interest in a well-run regulatory system and create a de facto arm of law enforcement.
"They're saying, 'Look, nobody's going to undermine the benefits that we get legally by operating illegally, so we're going to make sure we share information that comes to us about anyone who's undermining the rule of law.'"
Name and Shame
Publicly naming companies charged with illegal fishing is widely viewed as an effective deterrent. TMT, for example, maintains an online "most wanted vessel" list. 
Using advanced software and its own credibility, the company "brings to light the activities of both vessels and fleets and operators themselves, and in some cases flag states," Ralby said. The company exposes entities that "either directly engage in or enable IUU fishing around the world," he added. "That is helping. That is changing things."
TMT's free website — www.tm-tracking.org/combined-iuu-vessel-list — offers the best available, up-to-date information on all fishing vessels that appear on the IUU lists published by Regional Fisheries Management Organizations (RFMO). 
The site includes information regarding changes to vessel identity, flag state, ownership and location. Information on the site is derived from a range of sources, including the original RFMO IUU lists, online vessel databases, national fisheries authorities, TMT's investigations, and intelligence gathered by its partners and sources around the world.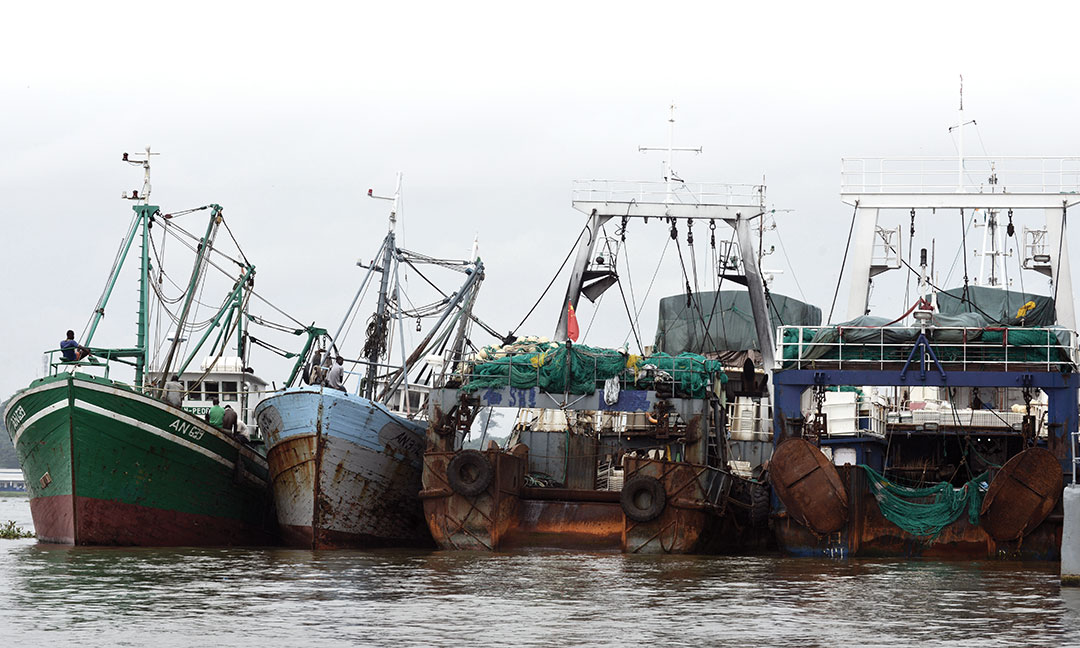 Implement Closed Fishing Seasons
Ghana has imposed closed fishing seasons of two months for industrial fishermen and one month for artisanal fishermen since 2019.
Godfrey Baidoo-Tsibu, the FCWC's regional monitoring, control and surveillance coordinator, acknowledged that the region's most important fish stocks "are fully exploited or over exploited due to overcapacity, overfishing and IUU," according to a report by Ghanaian newspaper Daily Graphic.
Ghana's small pelagic fish populations, such as sardinella, have dropped 80% in the past two decades. One species, sardinella aurita, is fully collapsed.
"The looming crisis of the artisanal fishery threatens economic growth in the sector and presents a potential internal security problem that directly affects the livelihoods of as many as 150,000 people involved in the marine fishery sector," Nana Jojo Solomon, secretary of the Ghana National Canoe Fishermen's Council, told the United States Agency for International Development.
In December 2021, Ghana urged Benin, Côte d'Ivoire, Liberia, Nigeria and Togo to implement coordinated closed fishing seasons to help replenish the region's stocks.
Paul Odartei Bannerman, deputy executive director of Ghana's Fisheries Commission, said the impact to fish stocks in the region would be insignificant if only Ghana observed a closed season, according to a Daily Graphic report. Bannerman added that closed fishing seasons in other parts of the world have effectively protected fish populations.
Ralby agreed but said that closed seasons require the scientific knowledge of which fish stocks need to be protected and how best to do so. He added that maritime security must stay vigilant during closed seasons, as IUU fishing companies routinely ignore all regulations.
"Closing the season but allowing somebody else to milk the fishery is not a good solution,"
he said.  
---
Illegal Fishing Tactics
Illegal fishing vessels are known to use an array of tactics. Here are some of the most common:
Flying a "flag of convenience," which is when a company uses open registries to fish in waters beyond the jurisdiction of coastal nations.
Using illegal gear, such as nets with the wrong mesh size, lets fishermen catch more fish than allowed.
Fishing in protected waters and underreporting catches.
Ramming smaller artisanal boats at sea and damaging their equipment.
"Saiko," the transshipment of fish at sea, which typically occurs when fish are transferred from a trawler to a large canoe to hide the origin of the catch. The canoes can carry about 450 times more fish than an artisanal fishing canoe.
Bottom trawling involves dragging a net across the ocean floor and scooping up all manner of marine life, which destroys ecosystems.
Fishing with cyanide, which stuns fish and makes them easier to catch.
Using explosives, such as dynamite, which kill fish that then float to the surface, where they are easily scooped up with nets.
Applying the Rule of Law
There are several measures nations can take to deter illegal fishing:
Develop databases to track the shadowy world of flagged vessels.
Strengthen local maritime laws.
Prosecute illegal fishing operators in international court.
Publicly name companies arrested for illegal fishing.
Implement closed fishing seasons.