ADF STAFF
A common practice for vessels fishing illegally is to park themselves outside a country's protected waters during the day and move in at nightfall. 
Vessels with 300-ton capacity or more are required to have an automatic identification system (AIS).
It's a major red flag when a vessel turns off its AIS.
But sending out a patrol vessel every time that happens is difficult. Flying a helicopter or airplane may be too costly. Weather conditions can be too dangerous to risk lives.
Most coastal countries on the continent have limited patrol capability, and many lack maritime aerial assets entirely, according to researcher Denys Reva of the South Africa-based Institute for Security Studies.
"A drone can fill in this niche, being a somewhat cost-effective solution, especially with the right equipment on board," he told ADF. "The simple fact of having this capability may serve as a deterrent and decrease illegal activity."
More African countries are using unmanned aerial systems, or drones, to address a range of maritime security challenges — surveillance, border control, port and coastal security, search and rescue, maritime patrols, and inspections of ships and cargo.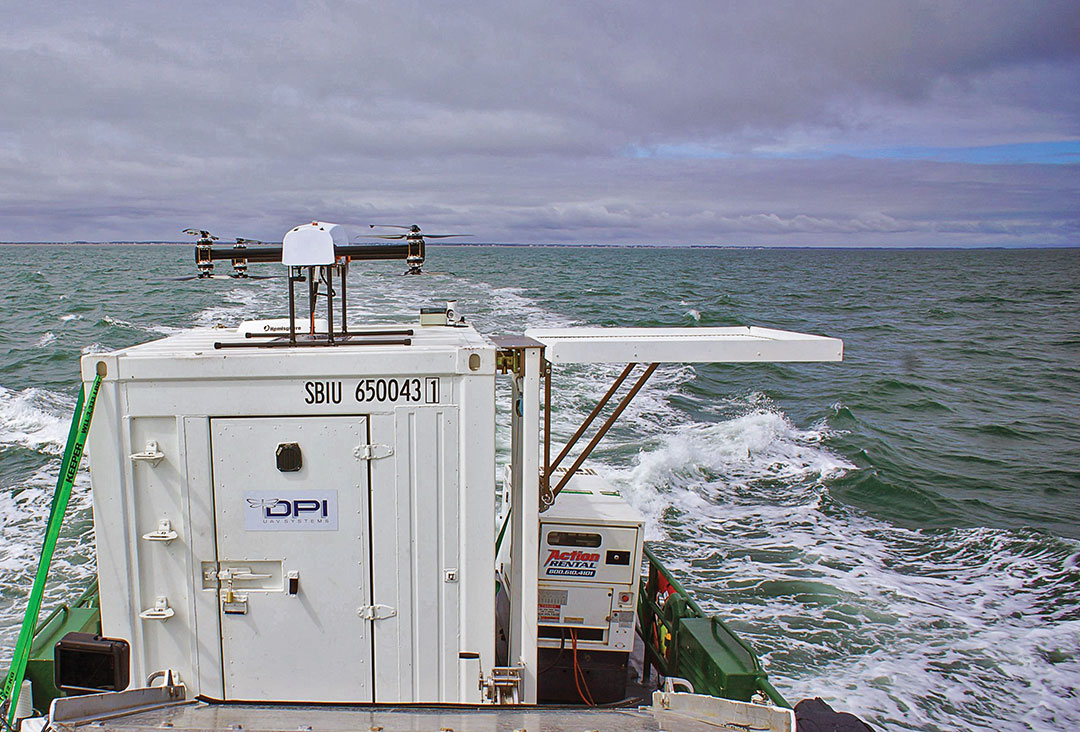 Defending against piracy and terrorism has risen to the forefront of coastal security issues.
An abundance of unsecured natural resources is just off the continent's coast, as U.S. Naval officers Capt. Chris Rawley and Lt. Cmdr. Cedric Patmon wrote in a 2018 article for the Center for International Maritime Security:
"Africa's maritime economy is absolutely critical to the continent's growth and prosperity during the next few decades. On the edge of the Eastern Atlantic the Gulf of Guinea is bordered by eight West African nations and is an extremely important economic driver.
"More than 450 million Africans derive commercial benefit from this body of water. The region contains 50.4 billion barrels of proven petroleum reserves and has produced up to 5.5 million barrels of oil per day. Additionally, over 90% of foreign imports and exports cross the Gulf of Guinea making it the region's key connector to the global economy."
More countries need to invest in maritime security, Reva said, but Africa has had what he calls "sea blindness."
"The maritime sector in Africa has been historically overlooked, leading to underdevelopment," he said. "This trend has changed somewhat in recent years, but many African states to this day do not have even the most basic maritime security capacity and capability in place to respond to maritime insecurities, let alone investing millions of dollars in drones and related equipment."
An Island State at the Forefront
The Seychelles exemplifies Africa's changing approach to protecting its waters.
An archipelago composed of 115 islands in the western Indian Ocean about 1,100 kilometers northeast of Madagascar, the Seychelles has an exclusive economic zone (EEZ) of 1.3 million square kilometers.
Until the country's recent acquisition of eight drones, illegal fishing ran rampant.
The country's fisheries authority bought two long-range drones equipped with artificial intelligence in 2021. In 2022, the Seychelles Coast Guard acquired two compact quadcopter drones from the United Kingdom, purchased in conjunction with the United Nations Office on Drugs and Crime.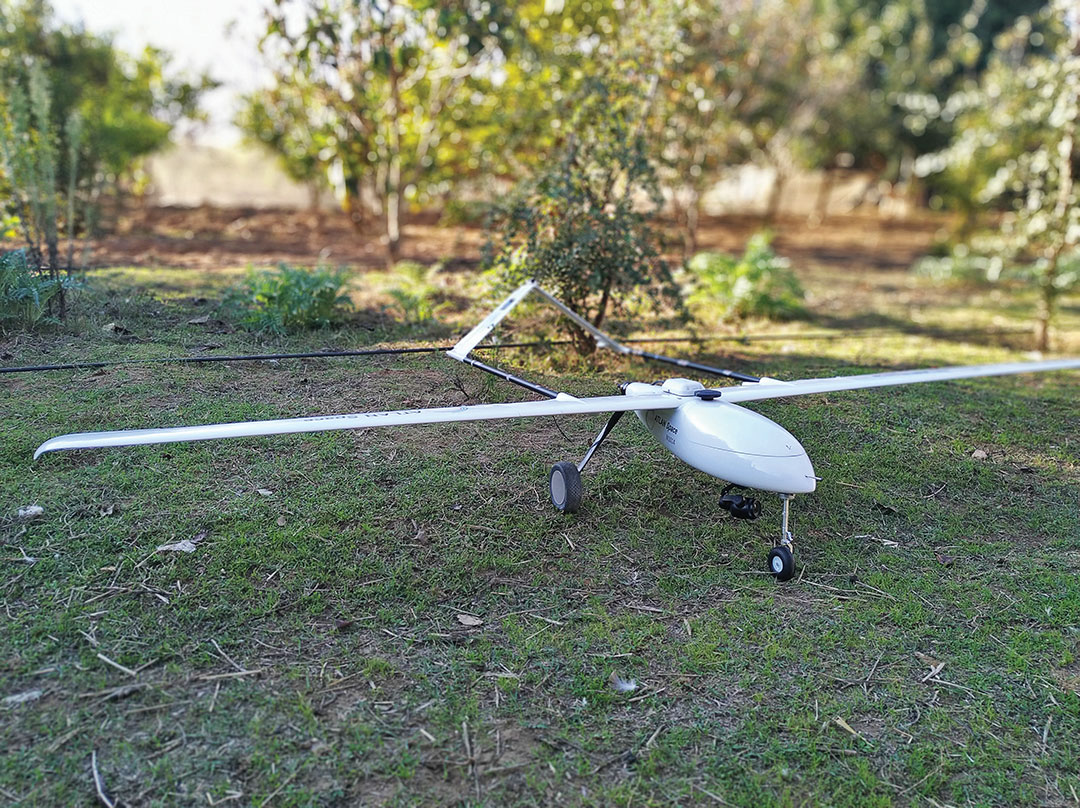 "While the threat of piracy in the Western Indian Ocean may have receded, we have become increasingly aware of the challenges posed by illegal, unreported and unregulated (IUU) fishing, trafficking in people and arms, and, perhaps most damaging for Seychelles, trafficking in illicit narcotics," British High Commissioner Patrick Lynch said during a ceremony on February 15, 2022.
The vastness of the ocean surrounding Africa makes drones an excellent complement to available resources, Rawley and Patmon explained. They also highlighted the Gulf of Guinea, where illegal fishing has cost the region's economies between $2 billion and $3 billion annually.
"Key to enforcement is the ability to identify, track, and prosecute nefarious actors on the high seas and in coastal areas," they wrote. "So-called maritime domain awareness is gradually improving in the area, but current options for maritime surveillance are limited.
"The largest local navies have offshore patrol vessels capable of multi-day over-the-horizon operations, but even these vessels have limited enforcement capacity. Patrol vessels face maintenance issues and fuel scarcity. Shore-based radar systems at best reach out 30 or 40 nautical miles but are plagued by power and maintenance issues."
The Seychelles has several patrol boats but just one or two planes that can execute reconnaissance or surveillance flights.
Experts say many countries would be wise to follow the Seychelles' example — exploring the use of drones to combat illegal fishing, then expanding their use to other maritime security issues.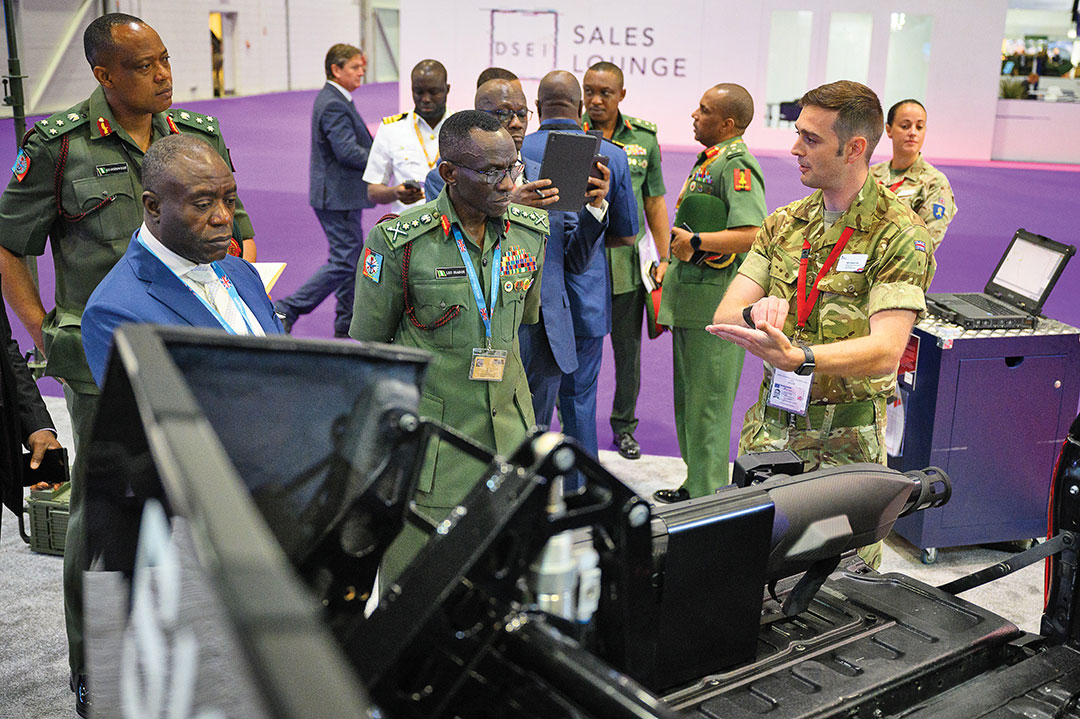 "While addressing IUU fishing is important, issues such as maritime terrorism and terrorist travel, piracy, and drug-trafficking are seen as a much bigger security priority," Reva said. "Until relatively recently, African countries did not even take IUU fishing seriously, unknowingly losing millions in revenue. Today it is still arguably treated as a 'second-tier' issue.
"However, countries that are expanding their capabilities to deal with 'first-tier' maritime security issues can then use existing equipment to address additional issues, such as IUU fishing."
The use of maritime drones in Africa also can include:
Anti-Piracy and Counterterrorism
In recent years, a stretch of the Atlantic Ocean that borders about 20 West African nations has become known as "pirate alley."
It's an area of more than 2.35 million square kilometers where nearly all the world's kidnappings at sea now take place. Pirates abducted a record 130 Sailors in 2020, compared with five in the rest of the world.
Drones were part of a $195 million Nigerian initiative known as "Deep Blue." The first integrated maritime security strategy in West and Central Africa, Deep Blue aims to tackle piracy, theft and other maritime crimes.
Marine Monitoring and Inspection
Trafficking of narcotics, people and wildlife products is a constant problem across African waters.
Many countries effectively outsource maritime security to foreign naval missions, Reva said, also noting the important roles played by international actors and regional maritime security operations.
"They conduct extensive counternarcotics naval patrols in international waters," he said. "That takes some pressure off African countries, as they can focus their investment to some areas, while relying on cooperation with international partners in other areas."
Drones, he said, are another cost-effective way to bolster law enforcement.
Surveillance
Detecting threats on open waters can be like finding a needle in a field of haystacks.
Equipped with night vision, infrared or thermal imaging, land- and ship-launched drones can improve a nation's intelligence, surveillance and reconnaissance capabilities over its waters.
The U.S. Navy uses drones for asset protection, deploying the MQ-4C Triton to ensure near-constant maritime surveillance around key naval bases.
Among their many missions, the European Maritime Safety Agency deploys drones to help with border control.
Search and Rescue
Drones have shown they significantly increase the effectiveness of search and rescue missions, especially at sea.
A drone equipped with VIDAR (visual detection and ranging) can locate hundreds of large and small objects at sea.
Drones with VIDAR have been able to identify objects such as stationary personal watercraft and buoys at distances of up to 9 kilometers.
Challenges Remain
Ian Ralby, a maritime security expert who has written extensively on fishing issues, said nations face several hindrances in deploying drones.
They are difficult to maintain in tropical weather conditions. It may be difficult to deploy smaller drones long enough to provide adequate monitoring. Some drones can't go beyond 22 kilometers, making it difficult to cover a country's EEZ.
"Even when you have everything working, the drone is maintained and covers the area that's needed, you do run into the issue that not every state can admit [IUU] evidence obtained through a drone," he told ADF.
Still, Ralby said he thinks drones can be useful in countering IUU fishing and other maritime crimes in Africa.
"We'll likely see more of it in the years to come,"
he said.