New Program Targets Wildlife Trafficking and Corruption in Madagascar
ADF STAFF
From colorfully patterned radiated tortoises to sea cucumbers, Madagascar's wildlife ranks among some of the most poached on the planet, with much of the island's plundered natural resources headed for China.
A new program launched in October by the U.S. Agency for International Development (USAID) aims to undermine illegal wildlife trafficking and the corruption that helps it flourish.
USAID's Countering Corruption and Wildlife Trafficking project is a joint effort with Transparency International Initiative Madagascar and Alliance Voahary Gasy, as well as the international anti-trafficking group TRAFFIC and the World Wildlife Fund.
The three-year project will identify the best ways to strengthen Madagascar's anti-corruption efforts, work with police and customs officials to boost surveillance of wildlife trafficking at the borders, and improve the justice system to ensure that traffickers are prosecuted and sentenced for their crimes.
Madagascar is among the world's most corrupt countries, ranking 149 out of 180 on Transparency International's Corruption Perceptions Index. Madagascar's ranking has dropped seven points over the last decade, indicating a worsening of corruption in the country.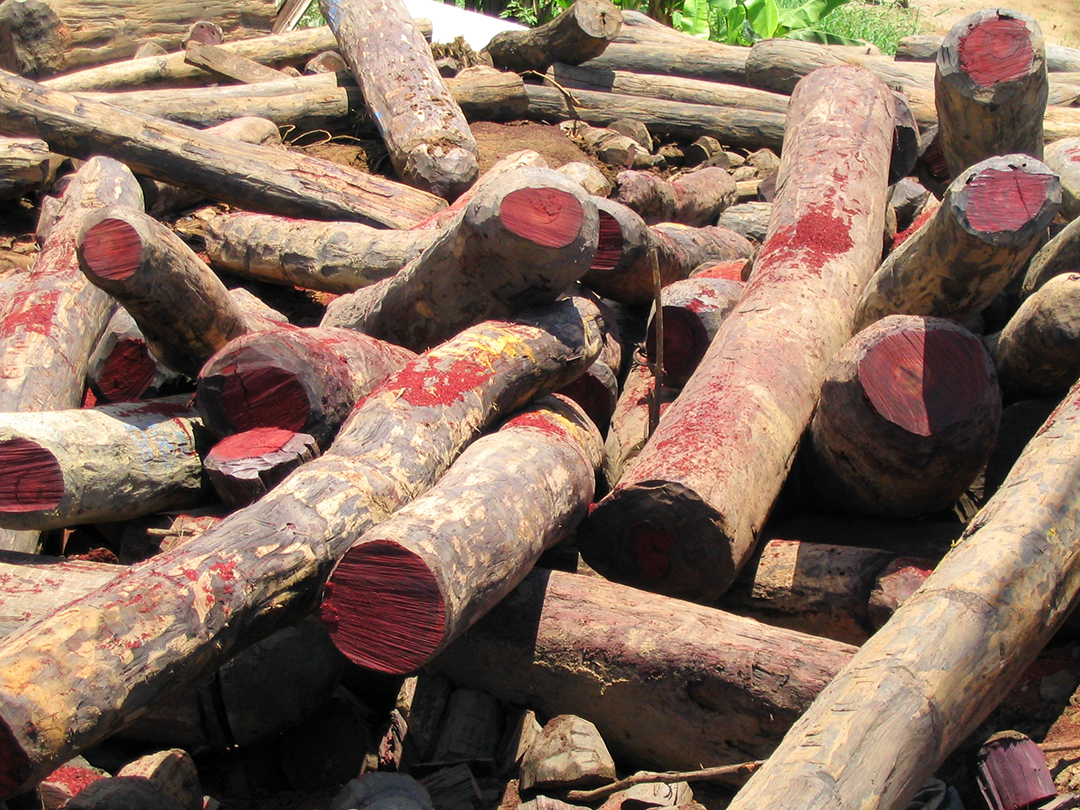 "Wildlife trafficking is a serious crime that damages economic prosperity, rule of law, good governance, conservation efforts and human health and is often enabled by corruption," U.S. Ambassador Amy J. Hyatt said.  "The United States takes these issues very seriously; therefore, we are investing in the fight to end corruption and wildlife trafficking in Madagascar."
China is the endpoint for many of Madagascar's illegally trafficked natural resources, whether they're rosewood logs, tortoises or sea cucumbers. The scale of trafficking has driven some of the island's native species to the brink of extinction.
Earlier this year, the international community pressured Madagascar to do a better job of protecting its native species, particularly its tortoises. Simon Rafanomezantsoa, recently appointed head of the World Wildlife Fund's anti-corruption program in Madagascar, said the organization would do all it can to protect the radiated tortoises.
"It is a species particularly important to us," he said. He made his remarks at a meeting of the Standing Committee of CITES — the international Convention on International Trade in Endangered Species of Wild Flora and Fauna.
Lately, anti-trafficking efforts have shown some success. Between 2018 and 2021, more than 21,000 native tortoises were rescued from wildlife traffickers.
In 2018, law enforcement recovered 10,000 tortoises from a single home in the community of Toliara, according to TRAFFIC. Three years before, customs officials discovered hundreds of native radiated and ploughshare tortoises hidden among diapers and other clothing items in a freight shipment bound for Malaysia via Mauritius.
In 2016, following the arrest of traffickers trying to smuggle radiated tortoises, police reported being offered an unsuccessful $6,000 bribe and getting pressured by a high-ranking military official to free the poachers.
As USAID and its partners try to increase the numbers of victories against poachers, ;they will work closely with Madagascar's Ministry of Justice and the Ministry of Environment and Sustainable Development.
"We believe this project will have a significant impact, thanks to the alliance of dedicated partners we are bringing together," Hyatt said.  "To achieve these goals, we must secure meaningful buy-in from all levels of government across multiple ministries."