China's Massive Fishing Fleet Targets Madagascar
ADF STAFF
Small-scale fishermen on Madagascar's east coast are disturbed by the growing presence of Chinese fishing trawlers in the island nation's waters.
In the last several years, at least 14 Chinese industrial vessels have likely fished in Madagascar's waters, according to an analysis by OceanMind, a United Kingdom-based nonprofit organization that specializes in marine compliance and fisheries management.
Madagascar's government may have authorized the Chinese vessels to fish there, but if it did, the authorization process was not public.
"It is of course unacceptable that so many vessels operate within Malagasy waters without any publicly known contract or permit," said Ketakandriana Rafitoson, executive director of Transparency International Initiative Madagascar, a civil society group that closely monitors the fisheries sector. She was quoted in a report on industrial fishing off Madagascar by Mongabay, a nonprofit environmental science and conservation news platform that requested OceanMind's study.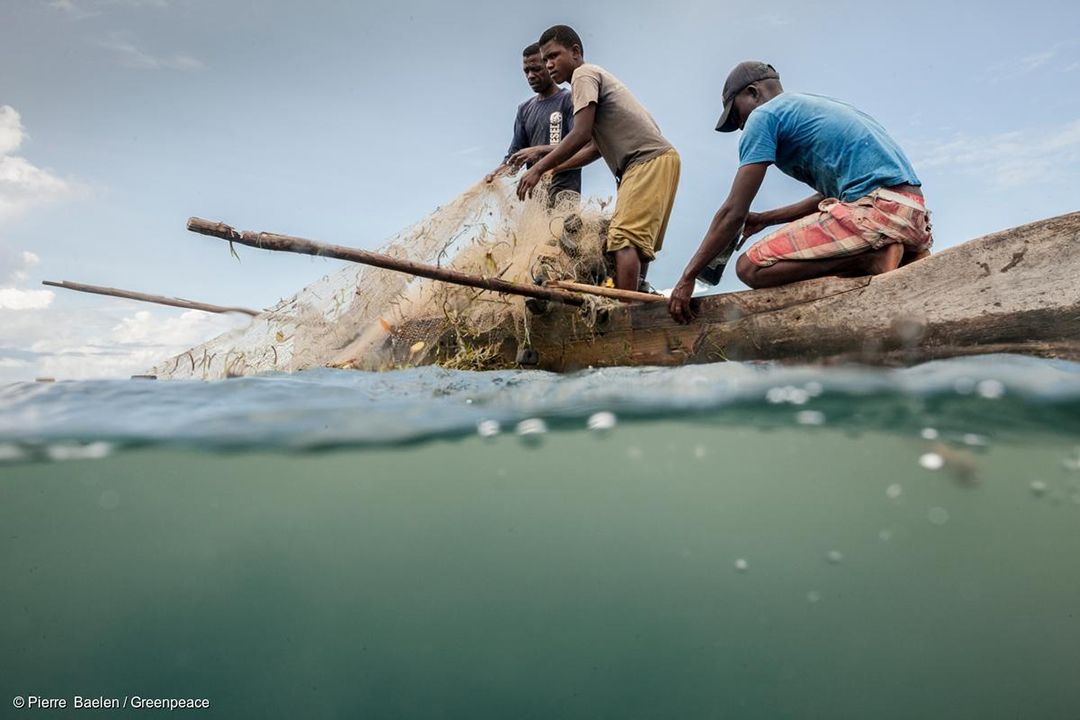 Many of the 14 vessels have been fishing in Malagasy waters since 2016 or 2017, returning for multiple tuna-fishing seasons, which run from October to January. Three of the 14 vessels are owned by China's Rongcheng Ocean Fishery Co., which also owns the Lu Rong Yuan Yu 956, a vessel that has been caught twice fishing illegally in Ghana, Mongabay reported.
OceanMind's data further found that 132 Chinese-flagged vessels operated at low speeds in Madagascar's exclusive economic zone between January 2019 and May 2021. Many of them switched off their automatic identification systems, raising the question of whether they wanted to avoid being monitored while fishing.
China commands the world's largest distant-water fishing fleet, and its trawlers are infamous for illegally fishing in protected waters and using a range of illicit tactics to catch far more fish than allowed.
The Global Initiative Against Transnational Crime ranks China as the world's worst illegal, unreported and unregulated fishing offender.
Fish Stocks Threatened
While most foreign fishing fleets in Madagascar are European or from other Asian countries, such as Taiwan, Japan and South Korea, China's presence isn't likely to improve the livelihoods of roughly 100,000 Malagasy artisanal fishermen and their families — especially as fish stocks dwindle.
A two-year study by Blue Ventures, the University of Exeter and the Louvain Cooperation found that 13 of the 20 most common species caught in Madagascar are overfished. The study showed that many of the fish were caught before they reached maturity and were unable to reproduce.
"Our research demonstrates the critical need for good fisheries management in this region. We have seen that community-led efforts are low cost and effective," Charlotte Gough, lead author of the study, said in a report on blueventures.org. "But good management needs good data, and this has been scarce in Madagascar and the broader Indian Ocean region, where monitoring of small-scale catches is limited by the remoteness of many fishing villages."
Gough argued that such information can better inform communities and policymakers on matters related to fisheries management.