Female Ranger Teams Shatter Stereotypes
The women have proved to their communities that they are equal to their male counterparts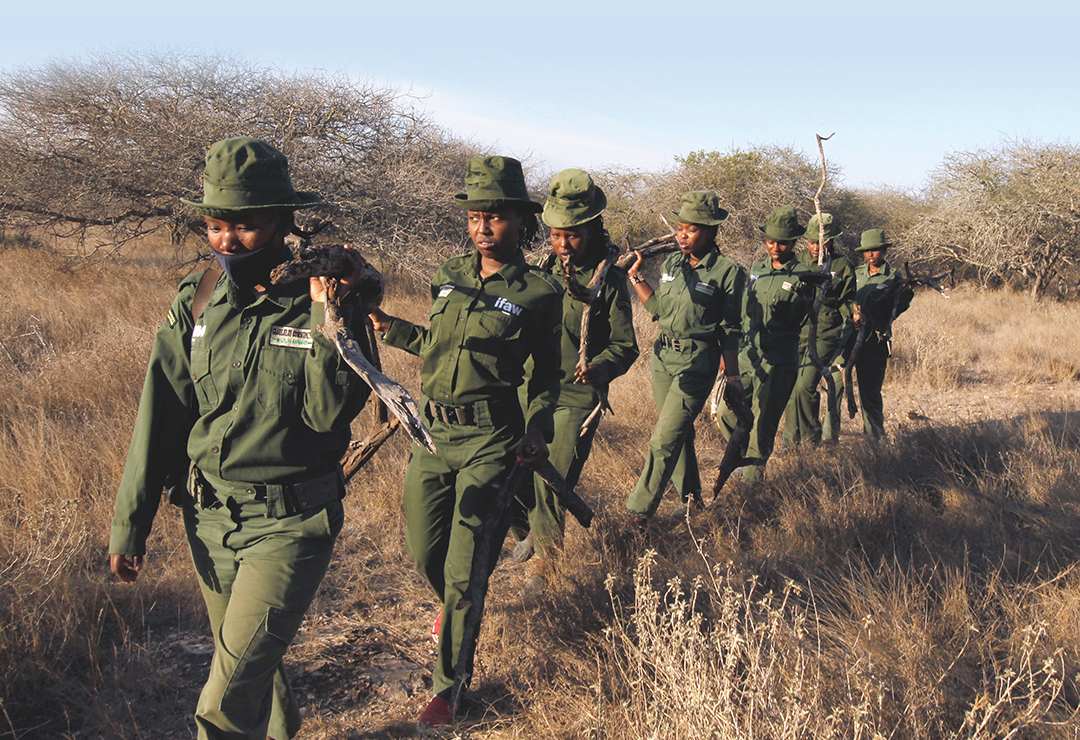 ADF STAFF
Wildlife ranger work traditionally has been a men's-only club in Southern Africa. So when the nonprofit International Anti-Poaching Foundation created the all-female Akashinga ranger team in Zimbabwe in 2017, it was greeted with skepticism. 
The foundation manages Zimbabwe's Phundundu Wildlife Area, a 30,000-hectare range once used for trophy hunting. It is part of the Zambezi Valley ecosystem, which has lost thousands of elephants to poachers over the past 20 years. Zimbabwe is home to about 85,000 elephants.
The Akashinga, or "brave ones" in Shona, patrol Phundundu, which borders 29 communities, according to National Geographic. 
Hiring female rangers was the idea of Australian Damien Mander, who has trained Zimbabwe's forest rangers for years. He concluded that animal preservation cannot come without the support of local communities. Rangers, he said, had to be local people.
Mander also believed women had unique skills that would make them good rangers. One of those skills is peacemaking, critical in de-escalating violent situations.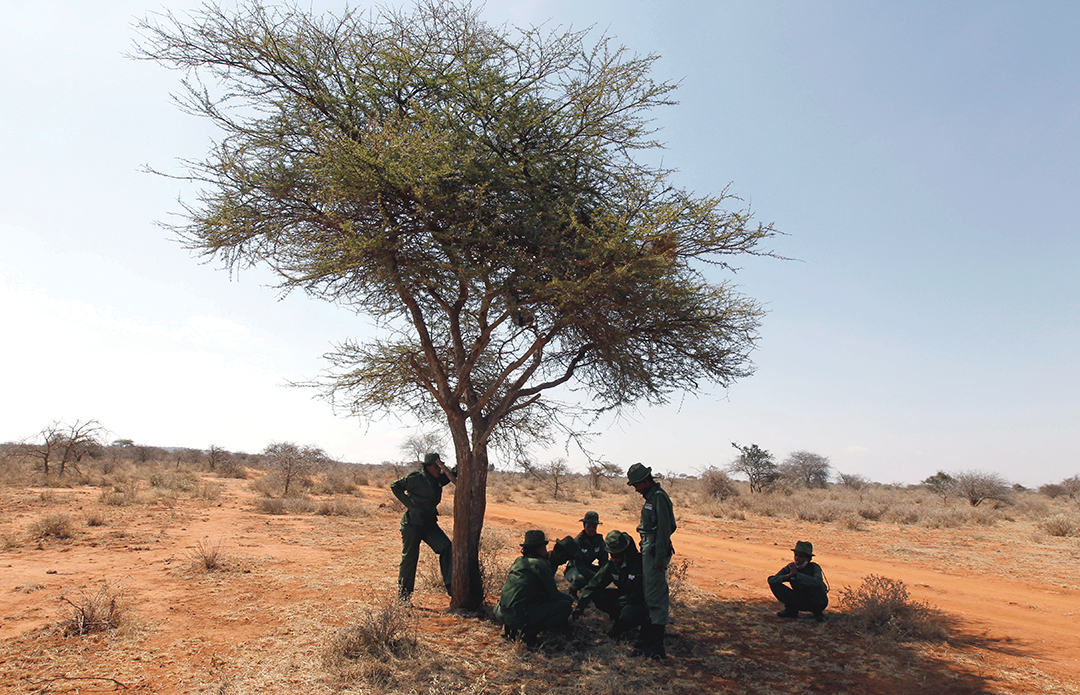 Mander told National Geographic that he sought women who had suffered trauma, reasoning that such women would be more sympathetic and protective of exploited animals. The women he recruited included victims of domestic abuse, sexual assault victims, AIDS orphans and women whose husbands had abandoned them.
He selected his first team by subjecting the women to three days of training exercises while enduring harsh physical conditions. They trained when they were hungry and tired. Starting with 37 recruits, he chose 16 for the ranger training; three eventually quit. The women trained in hand-to-hand combat and learned to fire rifles.
When he had trained men under similar circumstances, almost all of them quit at the end of the first day. The women, he found, were tougher and more determined.
On the job, the Akashinga are strict vegans, a show of respect for the animals they are protecting.
In the field, the rangers sleep in tents. When they are not on patrols and raids, they are training and practicing. On patrols, they are charged with protecting elephants, rhinos and lions from guns, snares and cyanide.
One of the women, Petronella Chigumbura, a single mother of two, joined Akashinga after getting divorced in 2016 and struggling to support her family. She is now an assistant instructor sergeant.
"As a woman, I was focused on using Akashinga as a tool to fight my battle for a better life," she told
ELLE.com. "I can now feed my kids and pay school fees for them. I acquired a driver's license, which is a big deal for women in Africa. I am also building a big house for my children. Now I have the pride of having my own future."
That family-first attitude is another reason the women have made good rangers. Studies have shown that working women in developing countries invest 90% of their income in their families, while men return only 35% to the family.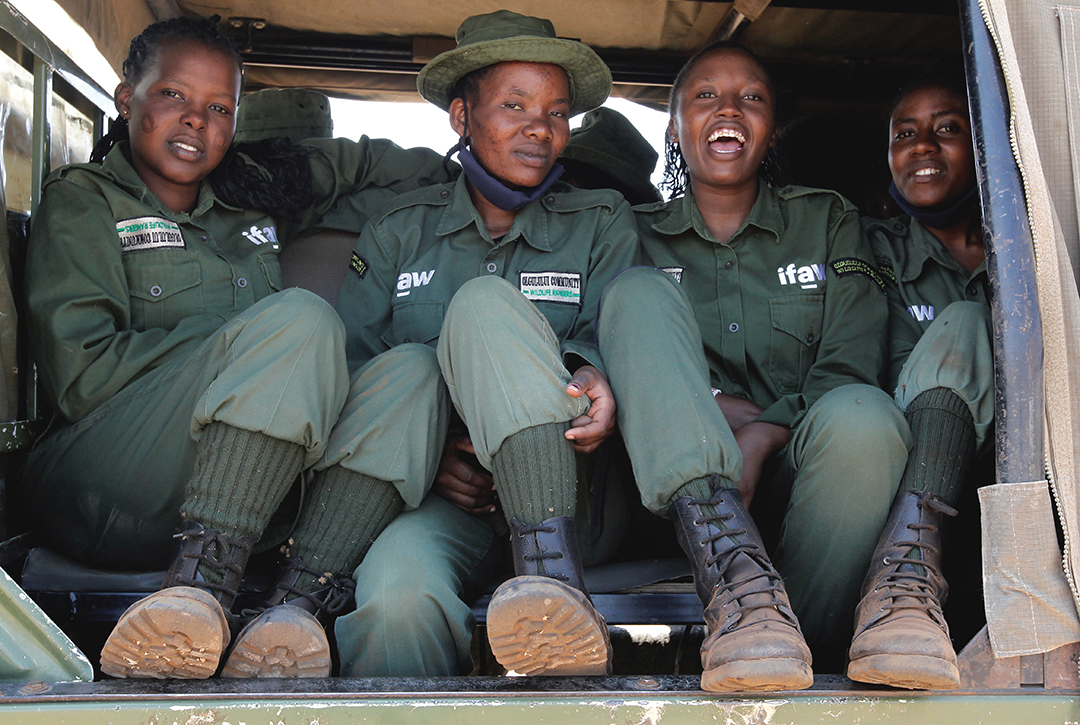 "Before, it was commonly accepted that a ranger was always a man, but after the introduction of the Akashinga program, I wanted to prove that no job is only meant for men," ranger Nyaradzo Auxillia Hoto told ELLE.com. "At first, my community couldn't believe a woman could be a ranger. But the sky is the limit, and women can also be rangers."
The women made more than 200 arrests in the first three years of operation, driving down elephant poaching by 80% in Zimbabwe's Lower and Middle Zambezi Valley. If the COVID-19 pandemic doesn't get in the way, Mander hopes for a larger program for the women.
"The concept has now taken off, and we are in the process of training 240 more women for full-time positions as we scale towards 1,000 rangers and a portfolio of 20 parks by 2025," he told Mymodernmet.com.
TEAM LIONESS
A similar team patrols the 147,000 hectares of Kenya's Amboseli National Park. Team Lioness consists of eight rangers sponsored by the International Fund for Animal Welfare (IFAW). The patrol unit is part of a larger group of 76 rangers, all from the local Maasai community. Their mission is to stop poaching and trafficking in bushmeat and prevent human-wildlife conflict.
All over Africa, the COVID-19 pandemic has stopped tourism and left many donor-funded wildlife conservation programs struggling for survival. In Tanzania, many rangers have lost their jobs as a result. That has put pressure on Team Lioness and other community rangers because they have to patrol larger areas. The result has been a much higher level of poaching, both for profit and as a means to put food on the table.
Team Lioness was established in early 2019 after Maasai community leader Kiruyan Katamboi, known as "Mama Esther," challenged the IFAW to employ women from the community as rangers, CNN reported. Because Maasai communities are patriarchal, women are normally excluded from leadership and decision-making.
Unlike the Kenya Wildlife Service, which also patrols the park, Team Lioness is unarmed. The team has to rely on its training when dealing with dangerous animals and its negotiating skills when dealing with violent people. Members of the team can call for backup from the wildlife service if things get out of hand.
While on patrol, they note the locations and activities of wildlife and talk with members of the local community to learn of any unusual activity. They look for snares and traps and other signs of poaching and take GPS coordinates. They come to the aid of animals in distress as needed. 
A typical patrol will take the team 20 kilometers to visit a local community. It's not unusual for members of the team to climb trees to avoid aggressive animals.
All eight members of Team Lioness have the equivalent of a high school diploma. The IFAW's approach to wildlife security is called "tenBoma," named after an East African saying that a community is safer when 10 houses look out for each other. IFAW partners with ranger teams, community members, Interpol and other nongovernment organizations to gather and analyze local data and intelligence. The members of Team Lioness are particularly skilled at writing reports that are essential to the tenBoma approach.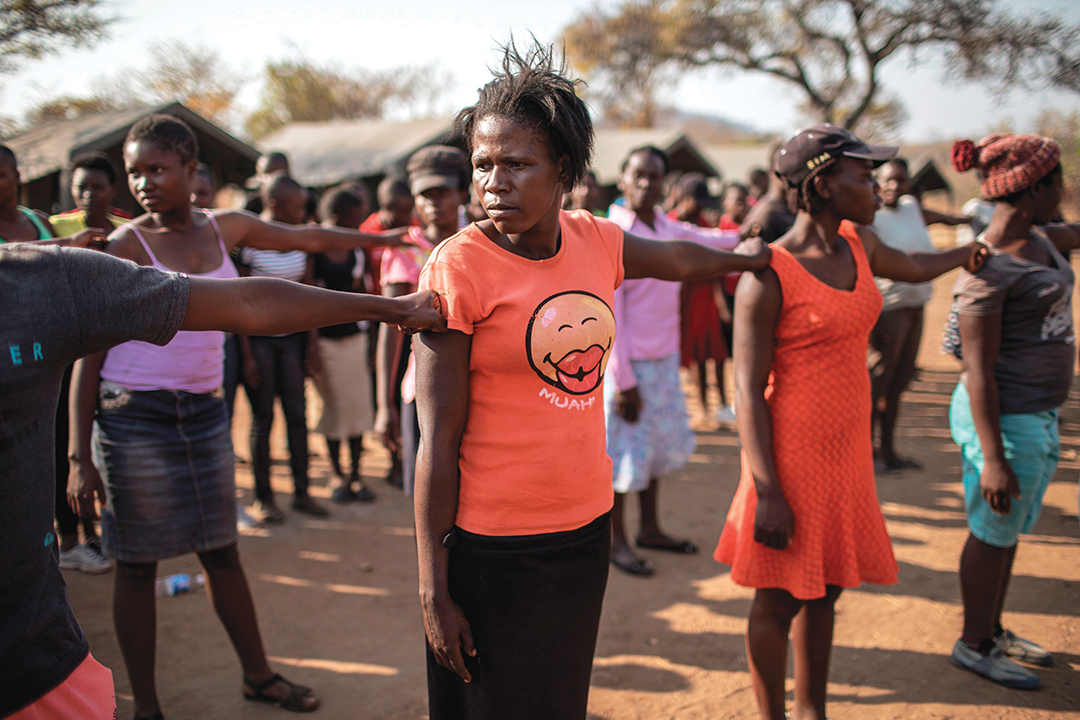 When the team was formed, one woman from each of the community's eight clans was chosen. Even they had some doubts.
"Before I was thinking like I would not make it," Sharon Nankinyi told CNN. "But after we were training, then we became very strong ladies. We proved to the community that what a man can do, a woman can do better."
Team Lioness rangers typically work three weeks on, when they rotate around the park's six camps and mobile unit, and one week off. The workday begins at 5 a.m. with a briefing and morning patrol, taking about four hours, in co-ed groups. The rest of the day generally is spent at a base on call for emergencies. Other than having separate sleeping and bathing quarters, Team Lioness members do the same jobs as their 68 male counterparts.
Under the COVID-19 lockdown, visits with their families have been much less frequent; they went four months at one point without going home. During one week when the risk of poaching seemed particularly serious, Team Lioness scaled up to three patrols a day, collectively covering more than 56 kilometers on foot. Close contact with villagers stopped for a time.
The lockdown has caused problems of its own. As one team member told The Guardian, "people are sitting idle at home, because of the lack of jobs, so they might engage in poaching to get something to eat, they might sell bushmeat so they can have money to use for food or other basic needs."