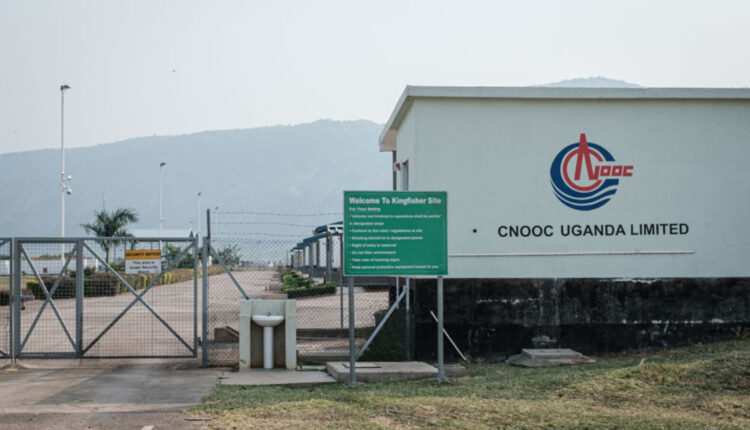 Reading Time:
3
minutes
ADF STAFF
The leaders of Uganda and Tanzania recently approved a new Chinese-backed pipeline to transport oil from the continent's interior more than 1,400 kilometers to the Indian Ocean.
Environmentalists say the project threatens the livelihoods of thousands of people, cuts through habitat crucial for the survival of elephants and other wildlife, and promises to increase both countries' carbon footprint at a time when many countries are trying to reduce emissions.
"The East African Crude Oil Pipeline [EACOP] threatens one of the most ecologically diverse and wildlife-rich regions of the world," Landry Ninteretse, Kenya-based regional director of 350Africa.org, a nonprofit that fights climate change, told ADF. "The pipeline also poses significant risks to critical water sources, wetlands and several rivers in both countries."
The $3.5 billion pipeline is an example of how China's Belt and Road Initiative is dramatically altering the African landscape, often with detrimental impacts to the continent's natural resources, including water, agricultural land and wildlife habitat.
For nearly a decade, the initiative has built highways, ports, pipelines and other infrastructure across Africa. In most cases, the projects are paid for with Chinese loans, built with Chinese labor, operated by Chinese companies and often benefit the Chinese economy by extracting resources, such as oil, from Africa. In the end, African countries find themselves saddled with crushing debt.
In this case, the oil comes from 130 wells inside Murchison Falls National Park, Uganda's largest national park, which is home to threatened elephants and lions, a large population of Nile crocodiles, and more than 400 bird species.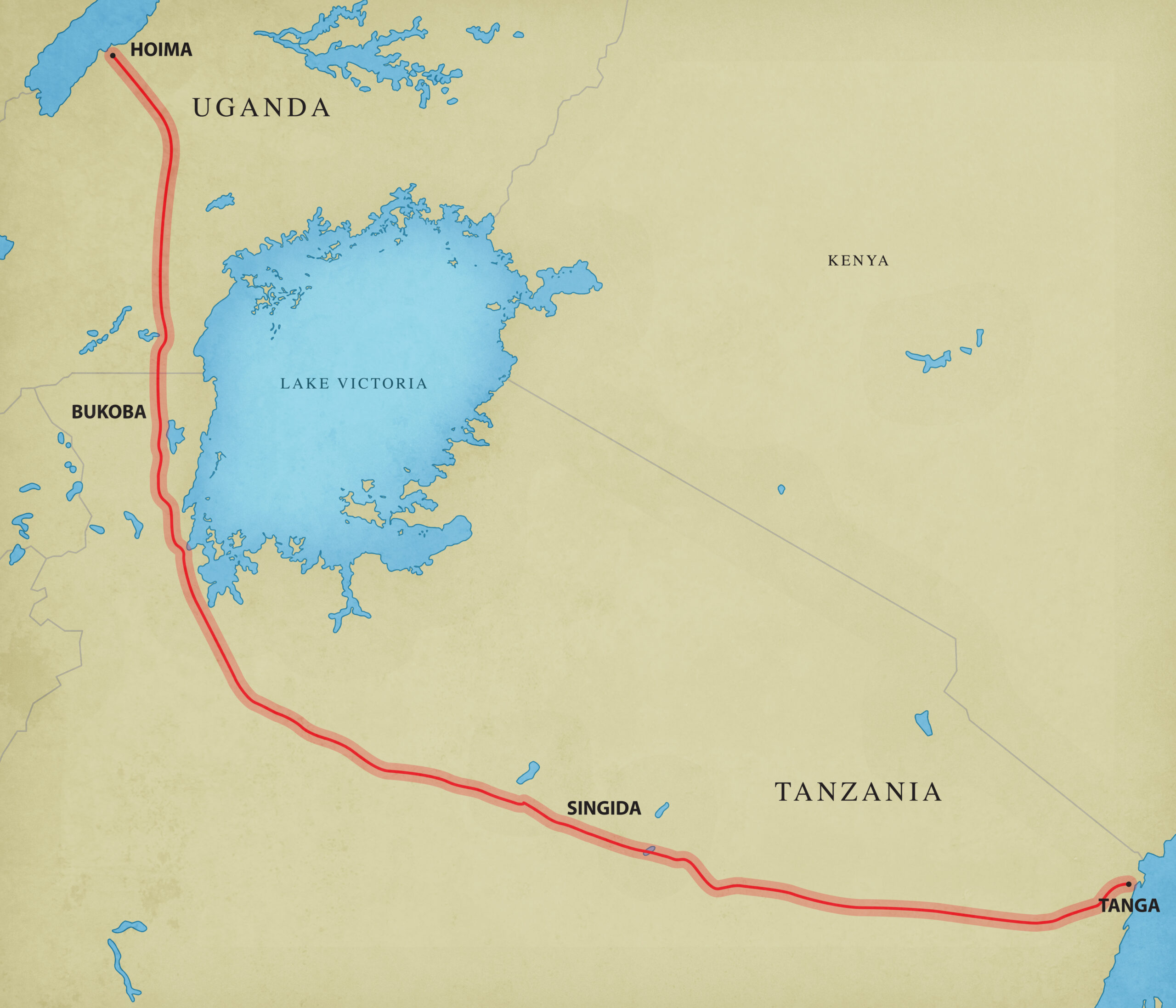 Uganda and Tanzania laid the cornerstone for the pipeline in 2017 with plans to open it by 2020, but that schedule has been pushed back to 2025.
The pipeline will serve two oil projects: Tilenga, operated by France's Total, and Kingfisher, operated by the China National Offshore Oil Corp. (CNOOC). Together, they could produce up to 216,000 barrels a day when fully operational.
Uganda discovered a reserve of 6 billion barrels of oil in the Lake Albert basin on its border with the Democratic Republic of the Congo in 2006. The oil is heavy and thick, so the pipeline will be electrically heated to help the crude flow.
Pipeline officials report the construction will increase foreign direct investment in both countries by 60%.
Opponents say the investment is not worth the potential harm to communities and the environment. Lakes such as Albert already are feeling the effects of pollution from fossil fuel development, environmentalists say.
"Some fisherfolk working on Lake Albert, which contributes 43% of Uganda's fish catch, also lost their fishing grounds as they were taken over for oil and gas exploitation," Diana Nabiruma, senior communications officer for the African Institute for Energy Governance, told ADF.
Land continues to be compulsorily acquired so that oil roads, a refinery, and pipelines and other infrastructure can be developed. Chinese companies such as CNOOC are involved in the compulsory land acquisition processes, Nabiruma said.
An alliance of 38 civil society groups in Uganda, Tanzania and the DRC say the pipeline project was approved without transparency and without addressing environmental concerns. Members of Uganda's Parliament said they didn't have access to the documents creating the EACOP.
About 460 kilometers of the pipeline will run through the western drainage basin of Lake Victoria, Africa's largest freshwater lake, which supports more than 40 million people across the region. The pipeline also cuts through Murchison Falls National Park, the Taala Forest Reserve, the Bugoma Forest and the Biharamulo Game Reserve.
Forced land acquisition and restrictions within the pipeline zone will curtail the abilities of 13,000 families to use their ancestral lands in ways they have for generations.
"Such restrictions on rural and farming communities have dire effects on their livelihoods, and consequently, on their right to food, education and health," Ninteretse said. "They are no longer allowed to grow long-term crops, but only short-term ones."
Environmentalists argue that by investing their country's futures in a pipeline to ship oil offshore, Uganda and Tanzania are spending billions of dollars on outdated, harmful technology that they could be using to provide rural citizens with clean, renewable energy.
"There is a huge appetite for off-grid energy options in Uganda," Nabiruma said. "This money could be invested in mini-grids, standalone solar home systems and other ways to increase clean energy access. But it won't be."