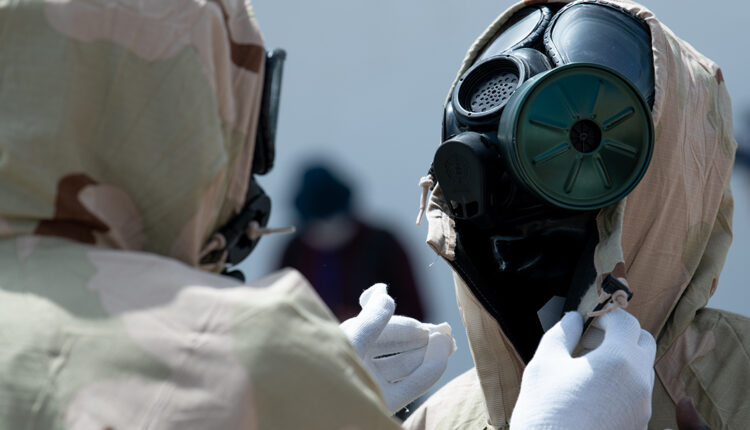 Reading Time:
3
minutes
ADF STAFF
For 11 days in June, 7,800 participants from African nations, the United States and NATO countries trained together on land, sea and in the air as part of African Lion.
African Lion is U.S. Africa Command's (AFRICOM's) largest and oldest joint annual exercise on the continent. This year's June 7-18 program was hosted jointly by Morocco, Senegal and Tunisia. The exercise focused on building mission capabilities and strengthening cooperation among the militaries that took part. The 2020 exercise was canceled because of COVID-19.
"This exercise is all about readiness," said U.S. Army Gen. Stephen Townsend, AFRICOM commander. "Readiness of our partners and readiness of our forces. It brings together various ideas, experiences and capabilities — ultimately making us stronger partners and a more capable multinational force."
African Lion activities were spread across Morocco, from Kenitra Air Base in the north to Tan Tan and the Grier Labouihi training complex farther south. Activities also occurred in Senegal and Tunisia.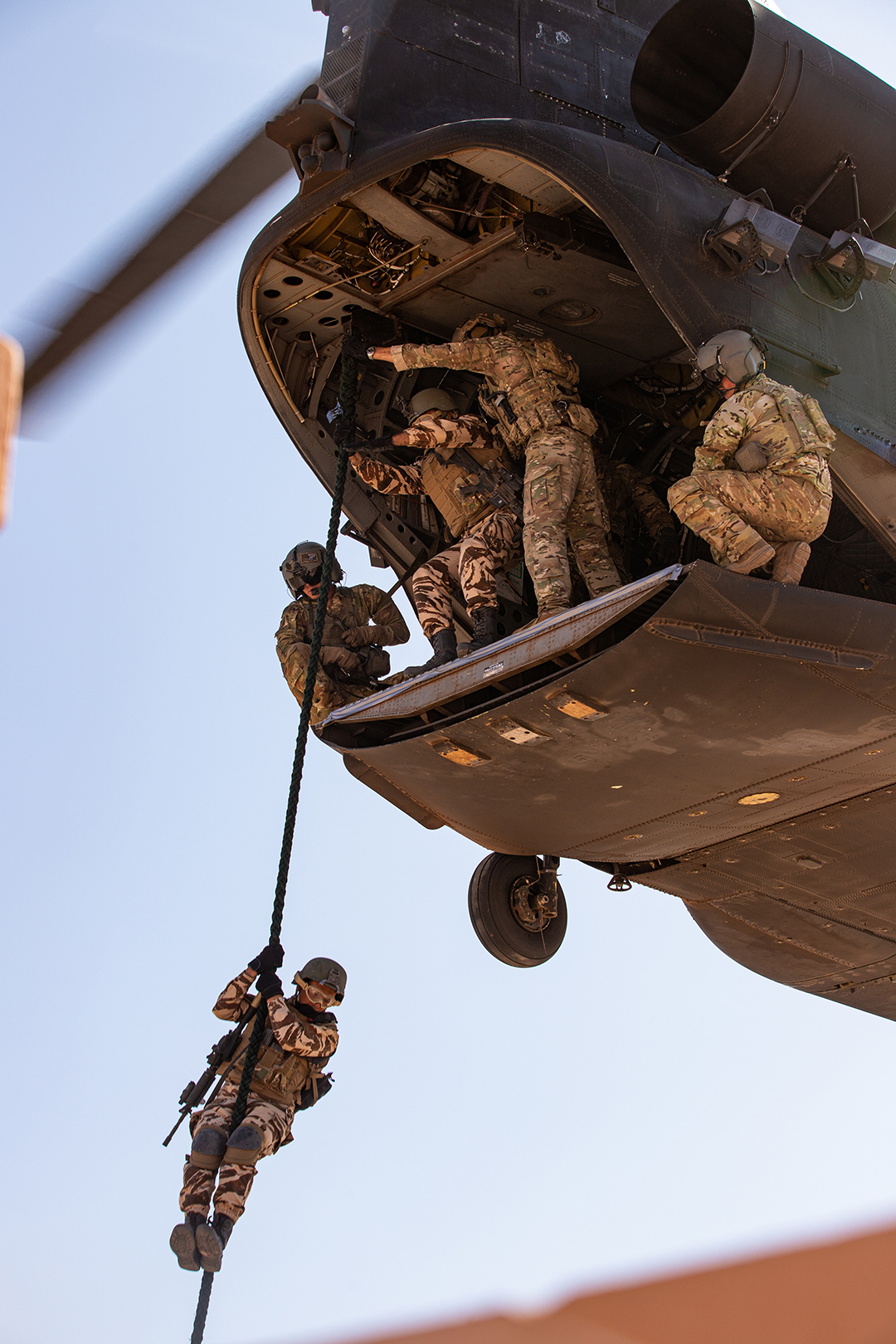 Col. Khalid Harouroud, Royal Moroccan Armed Forces deputy chief of the joint coalition operations cell, said the exercise was an opportunity to "capitalize on gains already made" and improve planning for future threats.
"The hybrid threats require joint operations with our partners since no single country can face this type of threat alone," Harouroud told the Moroccan Press Agency.
African Lion featured a number of activities:
An air training exercise coordinated by U.S. Air Forces Europe and Africa featured U.S. and Moroccan air maneuvers with bombers, fighters and aerial refueling.
Naval maneuvers included a naval gunfire exercise and multiple sea-based maneuvers involving U.S. and Royal Moroccan navies and crisis response capabilities.
Military police training in close-quarter combat.
At Morocco's Port of Agadir, Senegalese firefighters and Royal Moroccan Soldiers trained with protective gear such as respirators, protective suits and decontamination units to respond to attacks by chemical, biological, radiological and nuclear weapons. The U.S. Defense Threat Reduction Agency (DTRA) sponsored the training.
"If those dangerous materials are made into a weapon of mass destruction, these countries have the ability to thwart any organization that would use one of those, thus preserving peace and stability throughout this particular region," said Ben Cacioppo, DTRA technical advisor at the U.S. Embassy in Rabat.
In Senegal, U.S. and Senegalese militaries showed their combined ability to rapidly deploy and work together during a crisis response. U.S. and Tunisian Armed Forces conducted command post exercises and small-unit tactical trainings.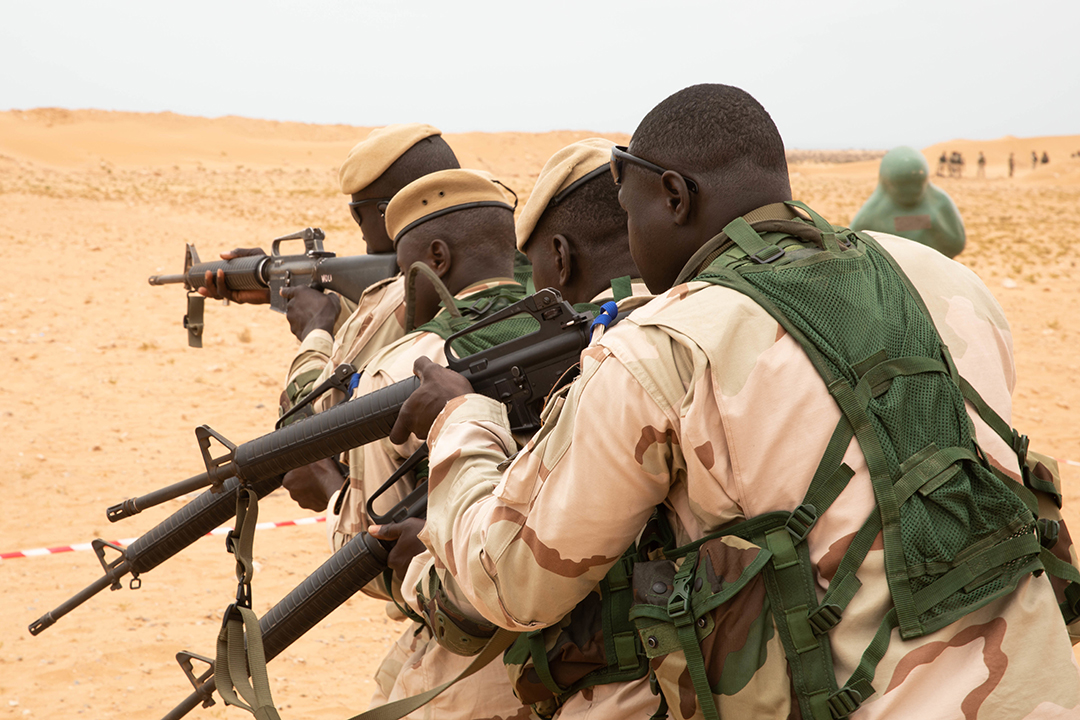 Moroccan pilots practiced refueling maneuvers alongside U.S. Air Force refueling aircraft brought from the United Kingdom.
"The arrival of fighters and tankers adds another level to this already dynamic exercise," said Gen. Jeff Harrigian, U.S. Air Forces in Europe-Air Forces Africa commander. "Every flight brings another opportunity to work closely with our partners and exchange best practices so we can better pursue our shared goals."
African Lion is a vital part of strengthening partnerships in the region, Townsend said.
"It provides an opportunity for mutual learning between the U.S. and our African partners and benefits participants by strengthening interoperability and collective efforts toward enhancing security and stability throughout the region," he said.
« Cet exercice va permettre aux FAR de capitaliser sur les acquis déjà réalisés et de rehausser le niveau de planification et de conduite des opérations », a déclaré à la MAP, le colonel Harouroud.
« Les différentes activités d'African Lion 2021 sont planifiées par le Centre d'opérations à Agadir et conduites par les forces sur place » ,a-t-il ajouté, notant que « les menaces actuelles de nature hybrides requièrent la conduite d'opérations conjointes avec nos partenaires du moment qu'aucun pays seul ne peut faire face à ce type de menaces « .