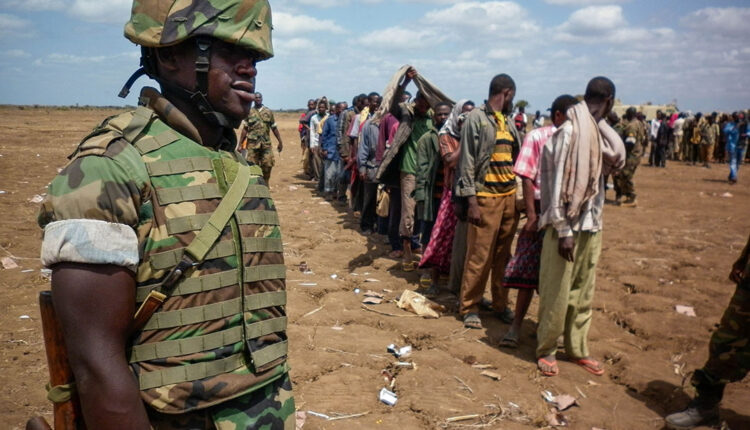 Life After al-Shabaab Full of Hope, Peril
Reading Time:
2
minutes
ADF STAFF
When he decided to defect from the extremist group al-Shabaab, Abdul was overwhelmed with fear.
But he had a plan and a phone. His family found someone they trusted to take him to a safehouse.
"At the beginning I walked by night, my feet lacerated by thorns," Abdul, using a pseudonym to keep him safe, told the BBC. "I was petrified I would be stopped and sent back to certain death, by execution in a public place.
"That is what al-Shabaab does to defectors."
The safehouse is part of Somalia's Defector Rehabilitation Program (DRP), which might be the country's best hope of extinguishing the flames of Islamist extremism.
"The national rehabilitation program gives a second chance to ex-combatants from extremist groups like al-Shabaab, enabling them to be remorseful and seek forgiveness," DRP Director Mohamed Ali Hussein said a year ago at a training for government officials operating the program.
Al-Shabaab is an insurgent group aligned with al-Qaida and estimated to have between 7,000 and 9,000 fighters, many of them recruited or abducted as children. The group has seen its influence and hold over land in Somalia decrease — and with that comes disenchantment and defections.
Established in 2012, the DRP is structured in five parts: outreach, reception, screening, rehabilitation and reintegration. It is a four-month program of Islamic reeducation, trauma counseling and vocational skills training.
There are nine rehabilitation centers in Somalia funded or operated by international organizations in partnership with the Ministry of Internal Security to offer programs that help defectors reenter society.
The program is mostly for low-level, low-risk members of al-Shabaab. It serves to undermine the strength and capacity of the insurgency. Higher-risk defectors are much more likely to be targets of violent retribution and typically end up in military courts.
Every step of the program is fraught with danger for staff and participants because al-Shabaab's intelligence arm, the Amniyat, is known to track down former members and their families.
"Al-Shabaab calls me on the phone," another program participant told the BBC. He had been a fighter with the group for six years. "I will try to melt away in a big city like Mogadishu or Baidoa, but I am scared they will find me there. I will only be safe if I go to Europe or the gulf."
Some rehab members never return to their villages out of fear. Others are rejected by the community.
The challenge of starting a new life is often a struggle, but the program provides job placements or opportunities, financial aid and relocation assistance in some cases.
The government estimated in December 2017 that 2,000 defectors had completed a rehabilitation program. It claims no one has ever returned to al-Shabaab after completion.
For many low-level members of the insurgency like Samir (another pseudonym), money and survival are the prime concerns.
"I was a teenager when I joined," he told the BBC. "I was good at science. Al-Shabaab said I could help in their medical team. I did not dare say no to them, and I needed the money. They paid me $70 a month."
Samir received $250 when he left the DRP center to enter college and open a small pharmacy.
"I sell ice creams there as well," he told the BBC. "I am scared every day that al-Shabaab will hunt me down."