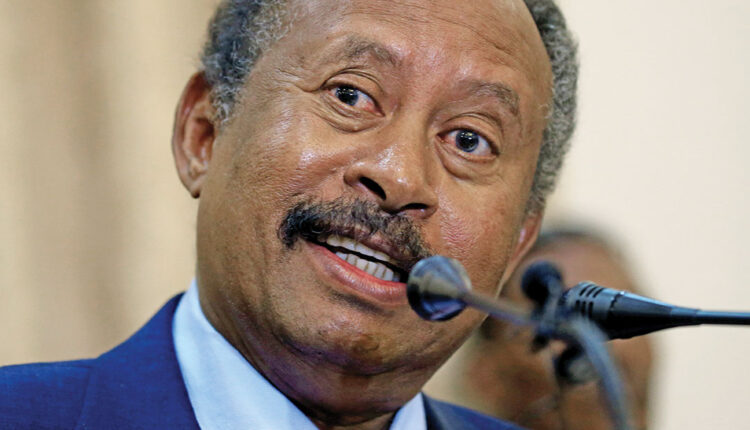 Reading Time:
2
minutes
VOICE OF AMERICA
During a historic visit to Washington, D.C., Sudanese Prime Minister Abdalla Hamdok said one goal looms above all others as he leads the country's transitional government: bringing peace to the war-ravaged nation.
"Our number one top priority is to stop the war and build the foundation of sustainable peace," he said. "Essentially to stop the sufferings of our people in the IDP [internally displaced people] camps and the refugee camps. We think the opportune time of stopping this war is now."
Hamdok said he was heartened by the resilience on display when he visited the Zam Zam camp for internally displaced people in Darfur, where a war that began in 2003 has never fully stopped.
Unlike the administration of his predecessor, Omar al-Bashir, Hamdok's government has pledged to allow unfettered access for aid organizations to reach those in need.
Hamdok visited the U.S. capital to repair Sudan's relationship with the U.S., which was strained to nonexistent during the 30-year reign of al-Bashir, who the military ousted in April 2019 after months of mass protests.
One of Hamdok's goals is for the U.S. to remove Sudan from the list of state sponsors of terrorism. Sudan was put on the list in 1993, at a time when al-Qaida founder Osama bin Laden was living in Khartoum.
Although Sudan is still on the list, the two countries agreed to improve diplomatic relations and exchange ambassadors. U.S. officials have said the process of removing Sudan from the terrorism list will be a long one. Hamdok stressed that his country is prepared to meet the requirements, which may include paying restitution to victims of terrorist attacks.
"We Sudanese as a people have never supported terrorism before. It was a former regime that supported this," he said. "We are also as a nation victims of terrorism that was inflicted on us by the regime. But we accepted this as a corporate responsibility. And we are negotiating."