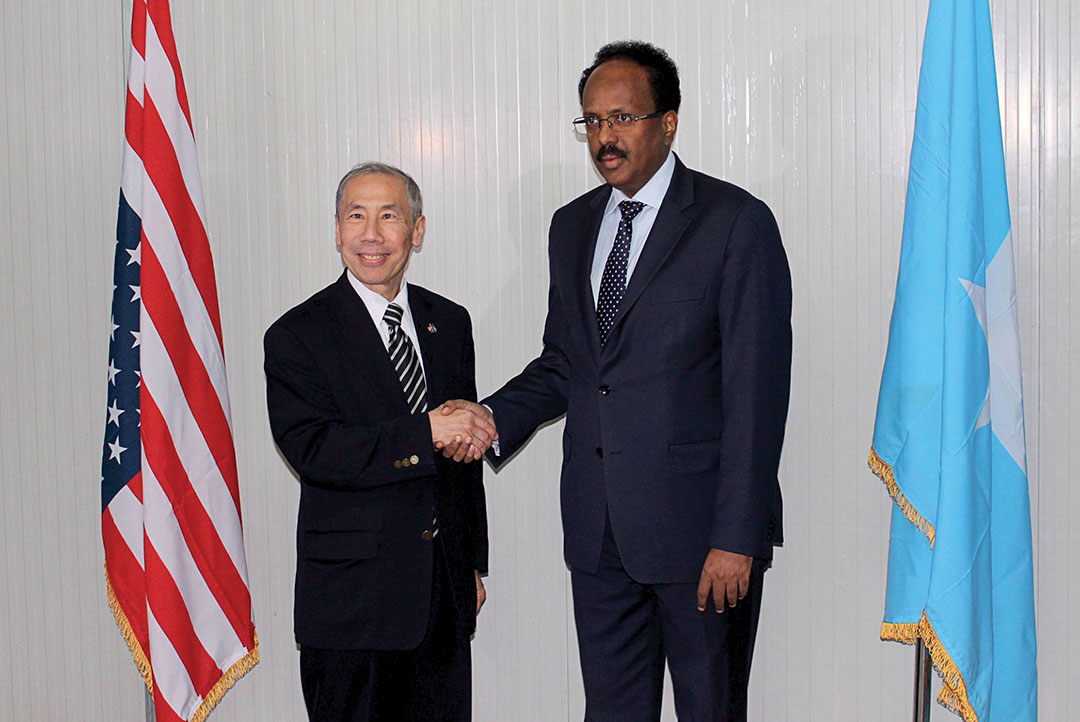 U.S. Diplomatic Mission to Somalia Returns
Reading Time:
< 1
minute
BBC NEWS AT BBC.CO.UK/NEWS
The United States has re-established a diplomatic presence in Somalia for the first time in nearly 30 years.
The Department of State said the historic event reflected the security progress the East African nation has made. Ambassador Donald Yamamoto is heading the diplomatic mission in Mogadishu, which previously had been based in Nairobi.
The U.S. closed its embassy in Somalia in January 1991 amid fighting between rebels and the government and had to airlift out its ambassador and staff. Commenting on the latest move, State Department spokeswoman Heather Nauert said: "Our return demonstrates the United States' commitment to further advance stability, democracy and economic development that are in the interest of both nations."
The extremist group al-Shabaab was forced out of the capital in August 2011 after an offensive spearheaded by African Union troops. Security has improved in Mogadishu, although al-Shabaab extremists remain a threat.
Along with the diplomatic presence, the U.S. Agency for International Development announced more than $900 million in new investment in the country. This includes $420 million for humanitarian assistance and money for programs aimed at job creation, good governance, debt relief and education.