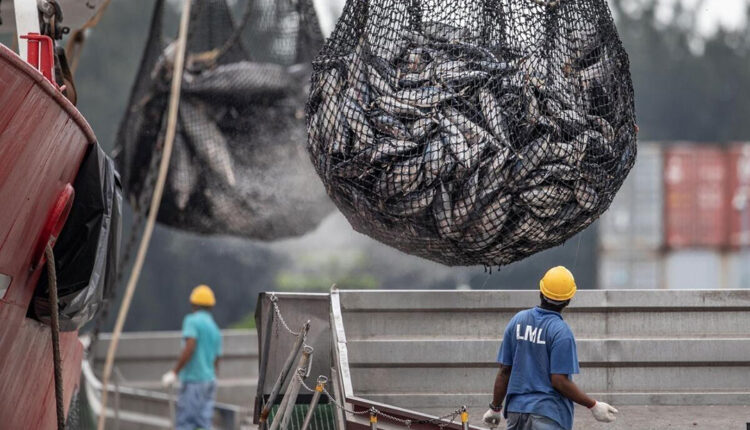 Reading Time:
3
minutes
ADF STAFF
The island nation of Seychelles became the world's first country to issue a report on the management of its fisheries sector through the Fisheries Transparency Initiative (FiTI) in April.
Established in 2017, FiTI aims to collect and make public reliable data related to fishing. This includes the number of vessels licensed to fish in a particular country's waters, catch data, information about the sustainability of fish stocks, and the economic value from various forms of fishing and fish processing, and more.
Throughout Africa and beyond, maritime experts have long called for greater transparency among fisheries sectors to discourage illegal, unreported and unregulated (IUU) fishing, which decimates fish stocks already in rapid decline.
The Seychelles, about 1,800 kilometers northeast of Madagascar, has115 tiny islands, making its waters difficult to police.
Tuna fishing represents a significant part of the nation's economy, and the success of the industry is important for the nation's survival and growth, Seychelles' FiTI National Multi-Stakeholder Group Chair Philippe Michaud told SeafoodSource. He added that increased transparency will establish "more democratic participation" in the country's fisheries.
"This report is, therefore, clearly not designed for the fisheries experts within government, industry and civil society. Instead, it is meant for the people of Seychelles," Michaud told the publication. "We all need to assume ownership of our common resource. I dare to hope that a transparent fisheries sector, backed by a smooth data-sharing process and regular informed public debates, is within the grasp of Seychelles."
Such efforts could be critical to sustaining the islands' tuna stocks. Yellowfin tuna in the Indian Ocean is overfished, and the stock could collapse by 2026, according to nonprofit think tank Planet Tracker.
A month after Seychelles submitted the first FiTI report, Mauritania issued the second. The West African nation has battled IUU fishing for decades. The most egregious offenders in its waters are large Chinese trawlers.
China, which also operates fishmeal factories in Mauritania, is the world's worst IUU offender, according to the Global Initiative against Transnational Organized Crime. The nation exports 10,000 tons of seafood from Mauritania every year, SeafoodSource reported.
Mauritania's FiTI report showed that there are just more than 6,800 artisanal fishing vessels in the country, employing 24,984 small-scale fishermen.
FiTI Executive Director Sven Biermann told SeafoodSource that the initiative doesn't give countries money to compile the reports, but it does put them in contact with external donors, as was the case with the Seychelles and Mauritania.
FiTI also is communicating with officials in Madagascar, Mauritius and Comoros, Beirmann told ADF in an email. FiTI is negotiating in West Africa with Cabo Verde, São Tomé and Príncipe, and Senegal.
Biermann acknowledged that a government's lack of transparency often is seen as a deliberate effort to shield information from public scrutiny and that companies that act in "an opaque way" typically are suspected of dubious business practices. But other factors may be involved, he said.
"A consistent finding in research on open government is that government agencies fall down on transparency simply because they do not have the resources," Biermann told ADF. "The growing list of demands on what needs to be published and how agencies must respond to requests for information add up to a considerable investment in technology, expertise and staff. It is understandable that some organizations, particularly those that are underfunded to begin with, may not prioritize transparency."
The COVID-19 pandemic has furthered strained the ability of many countries to afford such resources, he added.
The Indian Ocean Commission (IOC) is a strong advocate of FiTI's efforts. Funded by the European Union, the IOC has helped Africa's island states increase law enforcement cooperation, intelligence sharing and coordination across borders to counter sea crime since the 1980s.
Besides the Seychelles, the commission will encourage each island state under its umbrella — Comoros, Madagascar, Mauritius and the French island of Réunion — to participate in FiTI, Raj Mohabeer, officer in charge of the IOC, told ADF in an email.
"I believe that this measure is indeed needed to improve transparency in the fisheries industry, the lack of which plays in favor of those who contribute to unsustainable management of fisheries," Mohabeer said.