Reading Time:
2
minutes
ADF STAFF
A new contest is calling on coders to take on illegal fishing.
The U.S. Department of Defense and nongovernmental organization Global Fishing Watch recently launched the xView3 AI contest for software engineers who can use artificial intelligence (AI) to help track vessels engaged in illegal fishing.
The winners must be able to follow fishing vessels that turn off their automatic identification systems (AIS) to avoid authorities — a practice known as "going dark"— by using space-based synthetic aperture radar (SAR). The technology can detect radar-reflective objects, such as industrial fishing trawlers, on the seas regardless of heavy clouds and weather systems.
The xView3 AI contest began in August and is expected to end in early 2022. Using an SAR image, competitors must accurately predict vessels' latitude and longitude, as well as vessel type, length, speed and direction. Participants with the best algorithms will split a $150,000 prize.
The winners could also help transform the fight against illegal, unreported, and unregulated (IUU) fishing, which costs African nations an estimated $10 billion annually, according to the Ocean Science Foundation.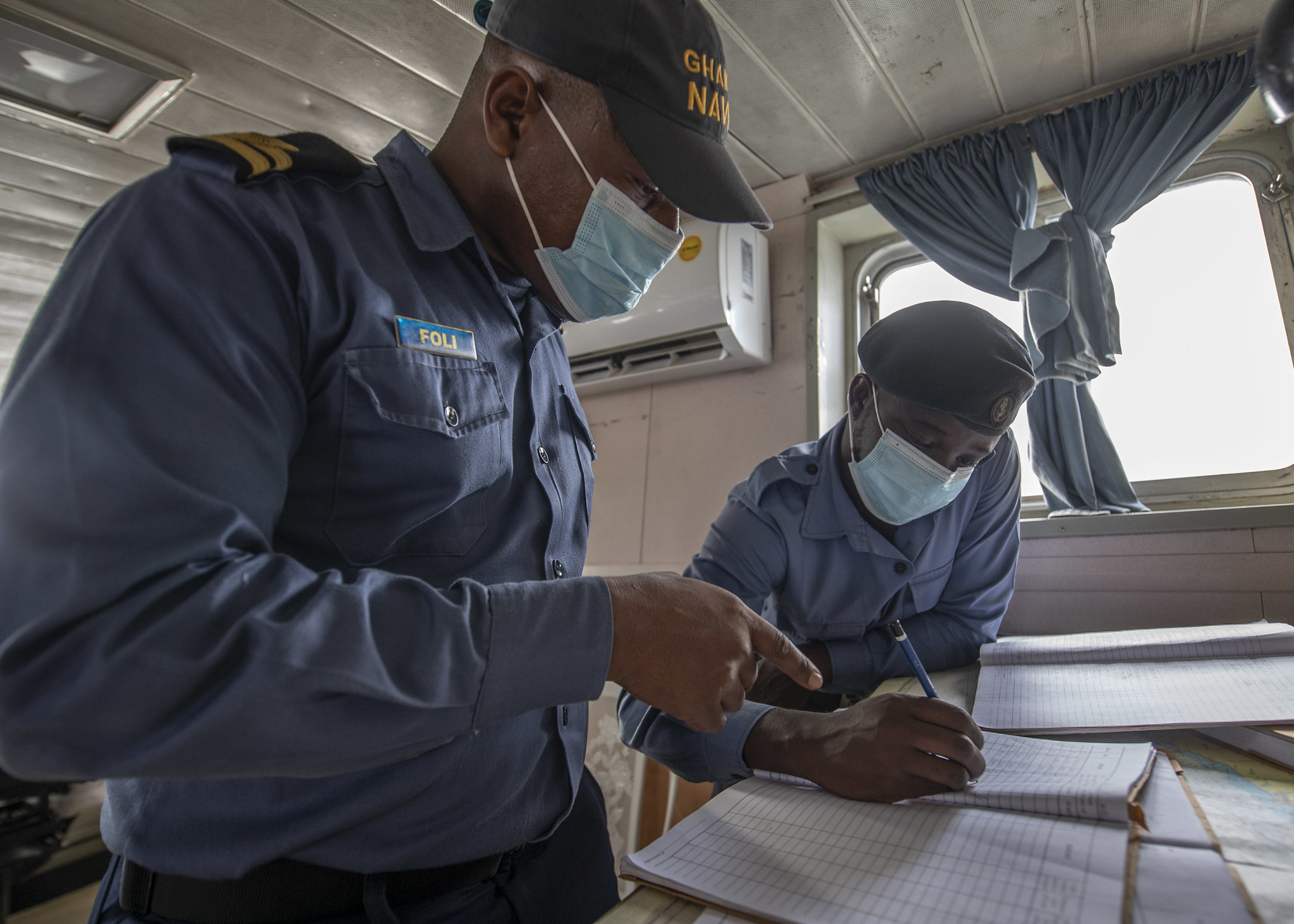 "IUU fishing undermines a nation's sovereignty, threatens its economic security, and weakens global rules-based order," said Vice Adm. Scott Buschman, U.S. Coast Guard deputy commandant for operations, in a news release about the contest. "The United States can provide global leadership to combat IUU fishing by creating partnerships and collaborative, durable networks. Our collective efforts start with maritime domain awareness."
Illegal fishing has been a scourge for decades in West Africa, damaging ecosystems and the environment while threatening the livelihoods of artisanal fishermen and diverting revenue from local governments.
Across the region, 37 fish species are now classed as "threatened with extinction." Between Angola and Mauritania, 14 others are nearly threatened, according to the International Union for the Conservation of Nature.
Developing countries in the western Indian Ocean, including those in East Africa, lose about $1 billion a year to illegal fishing, according to Sea Shepherd Global, which works with several African countries to combat illegal fishing.
"We can help eliminate illegal fishing by making the best solutions open and applying them to a global, free data set that enables other actors to also benefit from these highly scalable tools," Paul Woods, chief innovation officer at Global Fishing Watch, said in the news release. "The more people that can use these tools, the faster we will reduce the scope for bad actors to operate in our ocean."
Previous xView contests produced a natural-disaster damage detection algorithm that was used to guide emergency responses to the 2019-20 fires in Australia, California's 2020 fire season and last year's U.S. hurricane season.
"Our goal with this series of challenges is to attract new ideas to some of the most important global safety and security problems, as well as putting the new operational solutions in place at the speed of relevance," Michael Brown, director of the U.S. Defense Department's Innovation Unit, said in a news release.