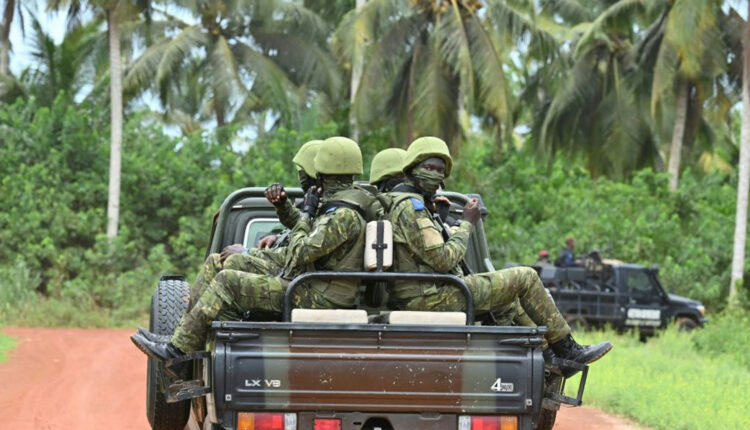 Reading Time:
3
minutes
ADF STAFF
A wave of recent attacks by Islamist terrorists in northern Côte d'Ivoire indicate that the country's worst fears are coming true: The bloody Sahel conflict is spreading to West Africa's coastal states.
Militants have launched at least seven attacks in 2021 near the border with Burkina Faso, a neighboring country to the north beset by frequent Islamist attacks. Since 2015, more than 1,300 Burkinabe have been killed, and more than a million have fled their homes.
Violent extremist organizations have been pushing for years to move south toward the Gulf of Guinea and some of Africa's fastest-growing economies, according to William Assanvo, a Côte d'Ivoire-based researcher with the Institute for Security Studies.
"All coastal countries are exposed to this threat, at least the countries which border Burkina Faso and Mali," he told Radio France Internationale.
"The multiplication of attacks, which we have observed in the north of Côte d'Ivoire, reflect the desire of certain groups linked to this movement, to bring the armed struggle to the Ivoirian territories."
Islamist terrorists first struck Côte d'Ivoire in 2016 when militants killed 19 people, including several Westerners, at a beach resort. In 2017, Burkinabe intelligence alerted southern neighbors Benin, Togo and Ghana to the presence of Islamist militants in their countries. Later that year, those four countries joined Côte d'Ivoire in a cooperative security effort called the Accra Initiative.
After detecting extremists in northern Côte d'Ivoire in 2019, 1,000 Ivoirian Soldiers along with Burkinabe forces launched the countries' first joint counterterrorism operation in May 2020.
Eight members of an Islamist militant group called the Macina Liberation Front were killed, and 16 were arrested in Côte d'Ivoire and 24 in Burkina Faso.
The cell was thought to be focused on establishing a network in northern Côte d'Ivoire to exploit ethnic, religious and political differences — a strategy al-Qaida has employed effectively in the Sahel's tri-border region of Burkina Faso, Mali and Niger.
Weeks later, Islamist militants struck an army base in the Ivoirian border town of Kafolo during a pre-dawn raid that killed 11 Soldiers and a gendarme and wounded six.
"Retaliation or not, there are not two causes," then-Minister of Defense Hamed Bakayoko said. "This was a terrorist attack to destroy, to disorganize states and to impose a societal mode.
"The terrorists are linked to narcotraffickers, and they are looking for traffic routes in order to gain access to a port."
On July 13, 2020, the government announced the creation of a special military sector: "This Northern Operational Zone will allow us to move from the border surveillance phase to a defensive posture, with a strong capacity for reversibility on an offensive mission, in order to prevent any infiltration of these armed groups onto national territory."
In March 2021, the army said "about 60 heavily armed terrorists from Burkina Faso" struck Kafolo again. The recent spate of attacks has included at least three IED blasts.
Islamist extremist attacks linked to al-Qaida and the Islamic State also have escalated in the Sahel this year, despite the presence of thousands of multinational military troops and 15,000 United Nations peacekeepers.
France, which also has 900 troops at a Côte d'Ivoire military base, announced at the latest G5 Sahel summit that it will move its troops south to stem the threat to coastal states.
"Our enemies have abandoned their territorial ambitions in favor of spreading their threat not only across the Sahel, but across all of West Africa," French President Emmanuel Macron said on July 9. "Unfortunately, this offensive implies increased pressure on all the Gulf of Guinea countries, which is already a reality."
Although Côte d'Ivoire is not a member of the G5 Sahel, the country has increased its involvement in the fight against terrorism in recent years. At the end of 2018, the government announced the creation of an International Academy to Combat Terrorism, which opened in June 2021.
The country also has strengthened its cooperation with Burkina Faso.
"We believe that the fight against terrorism cannot be led by a single state," Ivoirian defense minister Téné Birahima Ouattara said to reporters after meeting with his Burkinabe counterpart in May. "We must pool our efforts, keep each other informed and try to put together our means to fight effectively against this scourge."