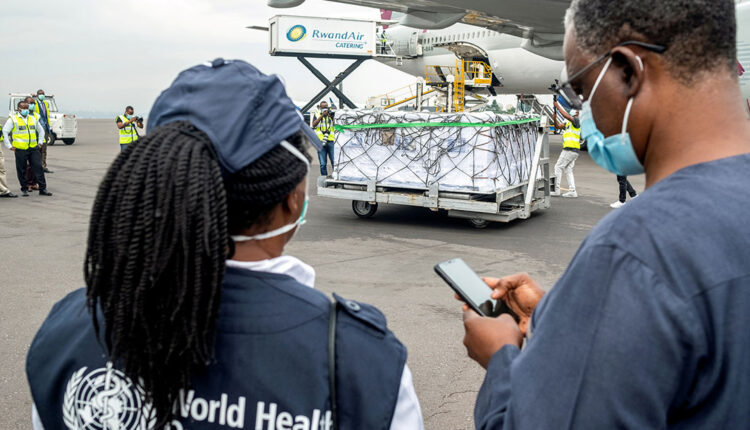 Reading Time:
3
minutes
ADF STAFF
Across the Africa, countries are building unique vaccination strategies to meet their needs.
Angola has 21 mass COVID-19 vaccination centers in all 18 of its provinces; each center is capable of vaccinating 5,000 people per day.
Rwanda has improved its infrastructure to bolster its capacity to preserve COVID-19 vaccines that must be stored at ultra-cold temperatures.
Ghana has been lauded for its public outreach and communications efforts that have displayed empathy and clarity.
These achievements will be highlighted by the World Health Organization (WHO), which is building a database to document key lessons African nations have learned from their COVID-19 vaccination campaigns.
The WHO's Vaccines Learning Agenda team also is creating case studies on a range of positive vaccine experiences and highlighting countries that have overcome challenges. As of early July, eight African nations have shared experiences and best practices in webinars.
"As Africa gears up for the next wave of COVID-19 vaccine shipments, the learning agenda tools and exchanges will help countries share what works and why, as well as documenting crucial lessons for the future," Learning Agenda team lead Chanda Chikwanda told ReliefWeb. "We're urging all African Health Ministries to share their experiences, whether they worked or not, with the ultimate aim of saving more African lives."
As of mid-July, Angola had administered 1.51 million doses and fully vaccinated 562,000 people — or 1.8% of its population, according to Our World in Data, which collects international COVID-19 vaccination information.
"With good leadership and coordination the centers run smoothly, and we can make sure that it takes just 20 minutes from when people enter to resting" after being vaccinated, Dr. Silvia Lutucuta, Angola's Minister of Health, said in a WHO video.
Jenusa Abel works as a counselor at one of the centers, often easing the fears people have about the shot.
"I feel super good; it's what I like to do," Abel said in the video. "It's not just passing information but talking and explaining. The work I do is important because people need to leave here well informed."
Dr. Djamila Cabral, WHO representative for Angola, said the centers' capabilities — including electronic registration, cold-chain storage capacity and safety monitoring — are why Angola was one of the first African countries to receive COVID-19 vaccines.
"The commitment and capacity for readiness was exemplary," Cabral said in the WHO video.
Besides improving its infrastructure, Rwanda used the WHO's COVID-19 Vaccine Country Readiness Assessment Tool to guide and monitor vaccination preparations. Its COVID-19 vaccination program was built on lessons learned from tackling previous diseases, according to Dr. Sabin Nsanzimana, director general of the Rwanda Biomedical Centre.
"We plugged in to the [existing] system, which was easier and faster, and we had capacity to store vaccines that require special conditions, including from fighting Ebola," Nsanzimana said on the WHO's website. "We had teams that were trained in rolling out vaccines at the central, district and community levels."
Ghana's public health officials and President Nana Addo Dankwa Akufo-Addo won early praise for a comprehensive list of proactive measures taken just as the deadly virus established a foothold on the continent.
The country of more than 32 million people started a contact tracing program as soon as the first two COVID-19 cases were detected in March 2020. Over the next four months, the government issued no fewer than 21 directives aimed at public health, and socioeconomic and health system response measures, according to a Brookings Institution timeline.
"Akufo-Addo took responsibility for coronavirus policy and explained carefully each measure required, being honest about the challenges the nation faced," Darren Lilleker, a professor of communication at Bournemouth University, wrote for The Conversation. "Simple demonstrations of empathy earned him acclaim within his nation and also around the world."
Ghana also was one of the first countries in the world to use drones to deliver COVID-19 vaccines.
The WHO's database also will document challenges African countries have faced, including a disruption in routine immunizations, hesitancy among some health care workers to get the vaccine and identifying priority populations for vaccination.