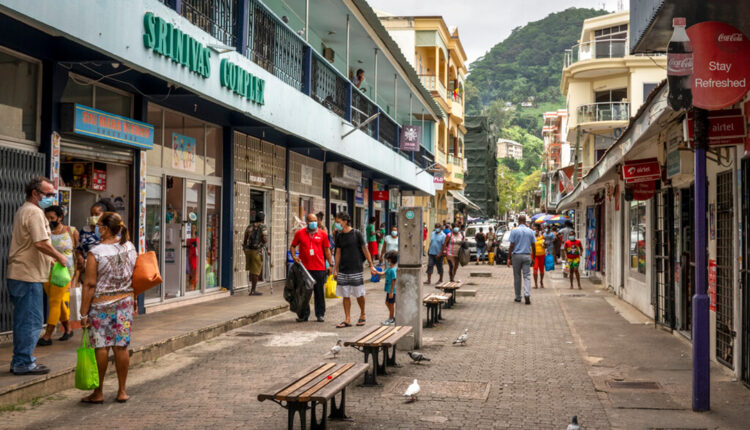 Reading Time:
2
minutes
ADF STAFF
Earlier this year, the Seychelles raced to become the most vaccinated country in the world.
The island nation's small population had visions of herd immunity and a long-awaited reunion with the tourists who fuel most of its economy.
But weeks after Seychelles opened its borders, COVID-19 made a surprising return.
When the archipelago 1,600 kilometers off the coast of Tanzania lifted restrictions for tourists on March 25, it had logged just 3,798 confirmed cases and 16 deaths. The Seychelles also had crossed the threshold of 60% of its 98,000 residents getting fully vaccinated.
President Wavel Ramkalawan told reporters that herd immunity was within reach.
Six weeks later, cases had more than doubled to 9,184 with 32 deaths.
"Despite all the exceptional efforts we are making, the COVID-19 situation in our country is critical right now," Peggy Vidot, the nation's health minister, said at a news conference on May 4.
With global implications on the effectiveness of vaccines, experts have attempted to make sense of the situation.
"So, what's going on?" asked Raina MacIntyre, professor of biosecurity at the University of New South Wales in Australia, during a May 18 online presentation. "It's probably that the herd immunity threshold hasn't been reached."
Even though the country's vaccine program continues to progress, covering 64% of the population by late May, MacIntyre questions whether herd immunity is achievable. This is particularly challenging since one of the vaccines used, imported from China, has a lower efficacy rate than many others on the global market.
"Using lower efficacy vaccines means more people need to be vaccinated. If the vaccine is 60% effective, the proportion needing to be vaccinated rises to 100%," MacIntyre wrote for the online platform The Conversation. She added that more contagious variants might have become dominant among the population and are breaking through the vaccine protection.
Officials in the Seychelles reimposed restrictions while noting that most of the new people  infected had not been vaccinated. The majority of those who got sick and had been vaccinated experienced mild symptoms.
The country implemented lockdown measures similar to those it had in place in 2020. School and sporting events were canceled for two weeks. Restaurants, bars and shops closed early. Gatherings of more than one household were banned.
Minister for Foreign Affairs and Tourism Sylvestre Radegonde told the Seychelles News Agency that most cases were because of local people "letting our guard down."
"Seychellois, because they are vaccinated now, are relaxing and think that all is OK," he said. "We are not as careful as before."
While reiterating that vaccines blunt the severity of COVID-19, the World Health Organization's director of immunizations Kate O'Brien said they are working closely with the Seychelles Ministry of Health to investigate.
"When we see cases continuing to occur in the setting of vaccine it really does require a very detailed assessment of what the situation is," O'Brien said in a virtual news conference on May 10.
By the end of May, the country reported a downward trend in cases while focusing on a cluster of cases in the inner islands.
Ramkalawan took to the airwaves to promote the safety of his country.
"I can look at everyone in the eye and say come to Seychelles," he said on CNN.