Reading Time:
3
minutes
ADF STAFF
A piracy incident last year in the Gulf of Guinea exposed the use of illegal and dangerous tactics by fishing vessels.
In May 2020, pirates overtook the Chinese fishing vessel Hai Lu Feng 11 and its 11-member crew off Côte d'Ivoire. Authorities eventually stopped the boat off the coast of Nigeria, but not before it had sailed through the exclusive economic zones (EEZs) of Ghana, Togo and Benin.
As he prepared an article for the Center for International Maritime Security (CIMSEC), maritime law and security expert Ian Ralby found that the Hai Lu Feng 11's automated information system (AIS) was turned off before and after it was attacked, an indicator of suspicious activity. Ralby wanted to determine how often the tactic is used.
Using Windward, a predictive maritime intelligence platform, Ralby tracked 527 vessels operating in the EEZs of coastal states in the Economic Community of Western African States (ECOWAS) from September 2019 to September 2020. He found that three-quarters of the vessels had spent time with their AIS turned off, a tactic often used to avoid detection by authorities.
Ralby, CEO of I.R. Consilium, also discovered that 27 vessels fishing in the ECOWAS region during that period shared 13 names. Some vessels illegally shared International Maritime Organization (IMO) numbers and Maritime Mobile Service Identity (MMSI) numbers to obscure their identities.
Such tactics allow vessels to overfish species that are already on the brink of collapse in West Africa, driving up rates of food insecurity and poverty. They also allow pirates to commit increasing numbers of armed robberies and kidnappings in the Gulf of Guinea, mostly around Nigeria's oil-rich delta region.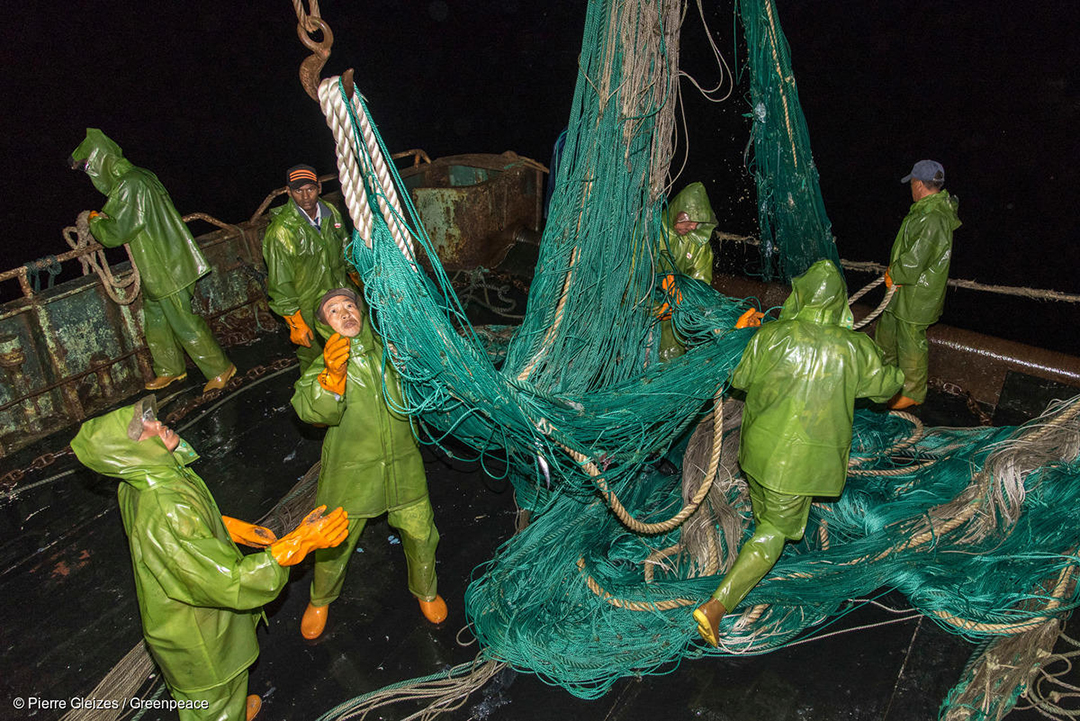 "The more I looked, the more bizarre and concerning the picture appeared to be," Ralby told ADF. "Most [maritime monitoring] platforms do not allow you to see these dynamics. That is exactly what some of the entities that are engaging in the tactics are trading on. They are expecting it to not be possible to see that they have three different vessels sharing the same license."
Ralby said fishing vessels probably have been using such shadowy tactics for yearsas navies have increasingly used AIS and fishing ministries have increasingly installed vessel monitoring systems.
"If you are looking at any one vessel and it appears to have the right IMO number, right flag, right name and right license, how easy is it to get fooled if you do not have visibility that there are three identical ones doing the exact same thing at the same time?" he said. "That scamming of the sea blindness that exists at the moment is really quite important for people to recognize and realize."
Although there are international laws regarding the use of IMO and MMSI numbers and AIS, Ralby said it can be challenging for some nations to enact them domestically.
"Frankly, if legislatures and regulatory bodies don't see the need, it's a lot of extra effort," he said. "If they now can see why they need to domesticate them, they can go about the process of making sure there are laws in place to take some action against this kind of trickery."
Ralby suggested that states enforce current laws and impose financial penalties on vessels that operate with their AIS off and fish under the same identities. He said he has spoken to a couple of navies who read his CIMSEC article and are considering ways to combat the issues he raised.
"If this is what I was able to find with relative ease, there's a good chance there's more to be discovered with greater research and investigation into these issues," he said.
Ten suspects await trial on piracy charges in the Hai Lu Feng 11 case, the first true piracy case to be tried under Nigeria's new Suppression of Piracy and Other Maritime Offences Act, Ralby reported.
Ralby's research was published after an active year for piracy in the Gulf of Guinea. According to the International Maritime Bureau, officials recorded 135 maritime kidnappings globally in 2020 — 130 of them in the region.
"We see that the pirates are acting with greater impunity," bureau Director Michael Howlett told Deutsche Welle. "They are spending more periods of time on board vessels. In one case, they were on board a vessel for more than 24 hours, totally unchallenged."