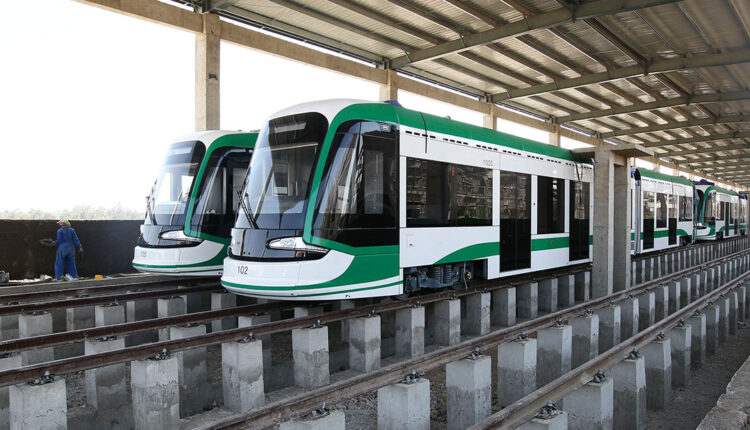 Reading Time:
2
minutes
ADF STAFF
Five years after launching as Sub-Saharan Africa's first light rail system, Addis Ababa's transit system remains mired in debt to its Chinese lenders and has been penalized millions of dollars in fines for missed payments.
According to Ethiopia's The Reporter, a recent review by the Office of the Auditor General found that, during its first four years, the system took in $11.1 million but cost $154 million to operate.
In the report, auditors note the system is falling far short of its original feasibility study, which said it would pay for its construction costs within 10 years through ticket sales, advertising and renting out spaces in stations, among other methods.
"The feasibility study has been inadequate, and it was conducted without collecting enough information," the auditor general analysis stated. "This, coupled with the absence of a maintenance center to fix the trains that need repair and other factors, have contributed to the losses sustained by the light railway."
The light rail transit (LRT) is part of a list of Chinese-sponsored Belt and Road Initiative projects in Africa that have failed to live up to their Chinese-written feasibility studies and saddled host nations with massive debts.
Kenya's Standard Gauge Railway from Mombasa to Nairobi, for example, would have to carry double its actual operating capacity to be profitable, according to its own feasibility study. Before the pandemic created a global economic slowdown, the rail line was already running at 65% below expectations and operating at a $70 million loss.
The Ethiopian Railway Corporation (ERC), which runs Addis Ababa's LRT system, borrows from the state-owned Commercial Bank of Ethiopia to pay off the $475 million construction loan to the China Export-Import Bank, which financed 85% of the project. The ERC has already paid $2.8 million in fines to the bank for late payments, according to the report.
The LRT covers 34 kilometers in a T-shaped system through the heart of the city and connecting riders to industrial areas. It was designed, built and operated by Chinese companies before operations were turned over to the ERC. It's part of $13.7 billion in loans Ethiopia has received from China, the vast majority since 2010. About one-third have been for transportation projects.
The system began operating in 2016 with 40 trains, but regularly runs about half that number. Addis Ababa's deputy mayor noted in 2018 that the city's electrical grid lacked the capacity to power the system before construction began. Even with its own dedicated power supply, the LRT still experiences outages and delays, leading to packed cars and poor service.
The health care demands related to COVID-19 have forced Ethiopia and countries across Africa to choose between protecting their citizens and paying their debts to China. Because those debts are often through state-supported commercial banks, nations have struggled to get Chinese authorities to provide them with relief.
Ethiopia asked the G20 international forum in January for relief on its government-issued debt, prompting Fitch Ratings to downgrade its credit rating.
Even before the pandemic hit, Ethiopia was seeking relief in 2018 on its Chinese debt. It got some — a 20-year extension on repaying the $4 billion loan to build the Ethiopia-Djibouti Railway, another Chinese project that has come up short of expectations.