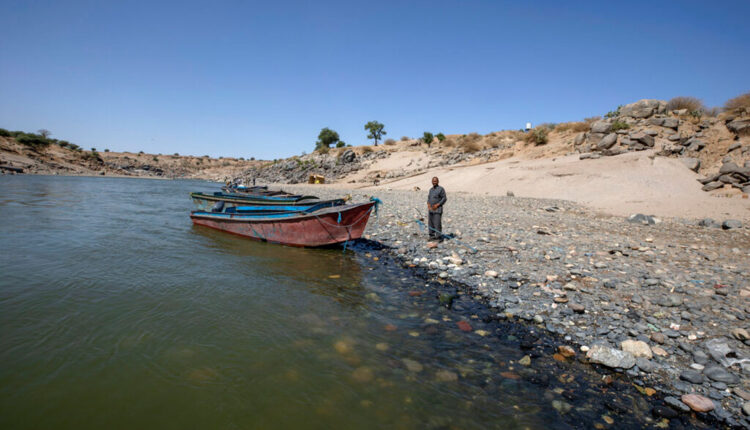 Reading Time:
2
minutes
ADF STAFF
A decades-old border dispute between Ethiopia and Sudan is threatening to turn into a border war. The sides clashed in December 2020 and have since positioned heavily armed forces in the fertile agricultural region of al-Fashqa.
The countries share a 744-kilometer border, which has been disputed since the 19th century colonial era.
In recent years, al-Fashqa has become a flashpoint.
Located inside Sudan's internationally recognized borders, al-Fashqa is isolated from the rest of the country by two rivers and does not have checkpoints or barriers at its border with Ethiopia. Sudan has asserted its rights to the territory, despite Ethiopian farmers having settled and cultivated the land and paid taxes to Ethiopian authorities for more than 25 years.
"This issue has been shelved for some time, and although there was Ethiopian agriculture activity in these areas, there seemed to be an understanding that it didn't mean it was Ethiopian land," William Davison, senior Ethiopia analyst at the International Crisis Group, told Deutsche Welle (DW).
"It is not clear exactly what triggered a flare-up of this long-standing border dispute. Sources suggest that Sudanese security forces may have responded to incursions by Ethiopian farmers, which in turn brought in Ethiopian security forces."
Four Sudanese Soldiers were killed, and 27 were injured near the border on December 15, in what Sudan claims was an ambush by Ethiopian militias.
Since then, officials from both nations have ratcheted up their rhetoric.
While Ethiopia's military was busy with a fierce internal conflict in the Tigray region, the nation's ambassador in Khartoum, Yibeltal Aemero, accused the Sudanese Armed Forces of moving into the disputed border land.
"The Sudanese army took the advantage and entered deep inside Ethiopian territory, looted properties, burned camps, detained, attacked and killed the Ethiopians while displacing thousands," he said in a statement.
Sudan and Ethiopia formed a joint committee in December to resolve the long-standing dispute over al-Fashqa, but tensions rose in January when Sudan accused Ethiopia of sending warplanes over its airspace.
Later in January, Ethiopia accused Sudan of carrying out military attacks with armored convoys at their border. Ethiopia's Foreign Ministry claimed those attacks killed "many civilians."
"The Sudanese side seems to be pushing in so as to inflame the situation on the ground," Foreign Affairs spokesperson Dina Mufti told reporters. "How long will Ethiopia continue to resolve the issue using diplomacy?
"Well, there is nothing that has no limit. Everything has a limit."
Sudanese Information Minister Faisal Mohamed Saleh responded to the threat by saying his country does not want war but would answer any aggression.
"We fear that these comments contain a hostile position towards Sudan," he told Reuters. "We ask of Ethiopia to stop attacking Sudanese territory and Sudanese farmers."
The escalation at the border comes at a time when Sudan, Ethiopia and Egypt are also struggling to negotiate water rights over a massive dam Ethiopia has built on the Nile River.
"It does not appear that the border incident has caused a significant disruption to the [dam] negotiations," Davison told DW.
He added that there is still time and opportunity for diplomacy.
"We have reached a rather sticky point," he said. "There is also plenty of opportunity for the parties to pull back and take themselves away from the prospect of conflict."
He said a new conflict is the last thing the fragile region needs right now.
"The prospect of Ethiopia opening up another major military front is worrying, because the country is already very fragile," Davison said. "And if it were to have more internal instability, that would also have regional ramifications."