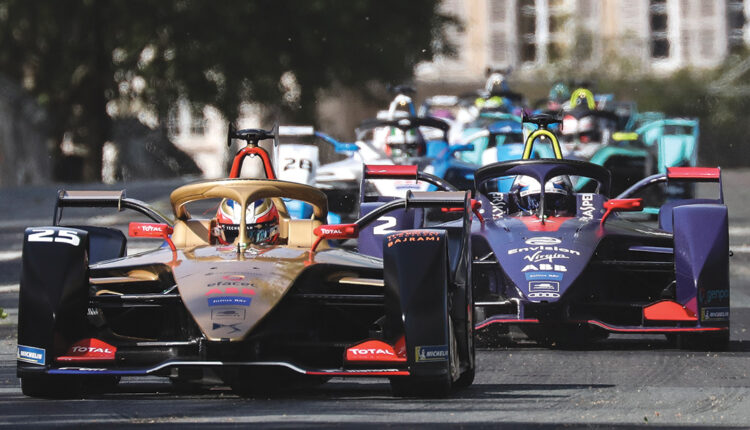 Reading Time:
< 1
minute
BBC NEWS AT BBC.CO.UK/NEWS
Formula E auto racing wants to expand its operations in Africa.
The series has one race on the continent. Marrakesh, Morocco, hosts one of the season's 14 rounds, but another could be added within the next two years.
The championship has not featured an African driver since it started in 2014, but there also are plans for change. Formula E is a single-seater motorsport championship that uses only electric cars.
"One of the locations we're talking to is Cape Town," founder Alejandro Agag said. "We have some people there working to see if we can make it happen. There's a great location there around the football stadium, so that would be one of the options we're looking at."
Marrakesh has staged a race since 2016, the third season of a championship that started in 2014, and the sport is keen to expand further.
"Africa is a key continent where growth is happening and is going to happen," said Allan McNish, the team principal of Audi Sport. "For the moment, Marrakesh is our home in Africa, but we are actively looking for other cities, which doesn't mean we'll stop doing Marrakesh."
As Formula E looks to expand the number of races in Africa, officials say they also are "actively looking" to find the first African driver in the series.
Each team has two drivers, but none of the 12 teams competing this year has an African.
"I think having a local hero on the track is very important to attract fans and to really have a connection with the fans," added Agag, a native of Spain.
The last Formula 1 race to be held in Africa also was South Africa-based, with the Kyalami track staging the 1993 Grand Prix.