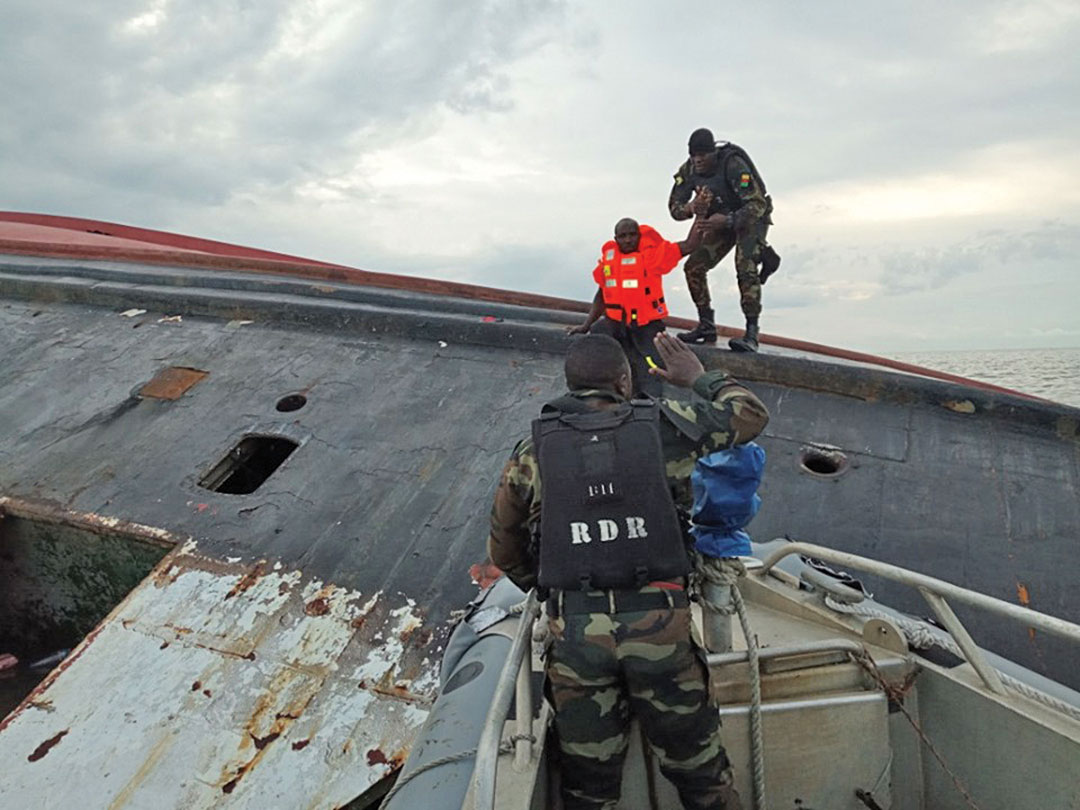 Reading Time:
< 1
minute
ADF STAFF
A joint rescue team from the Cameroonian Navy and its Rapid Intervention Battalion oil field protection group saved more than 100 people after a shipwreck. A storm caused a ferry, the Austerheim, to capsize near the island of Bakassi during the night of August 25, 2019. 
Although rescuers responded quickly, 17 people drowned. The ferry was en route from Calabar, Nigeria, to Tiko, Cameroon, and officials said it had about 130 people aboard.
"According to the latest information, the boat was overloaded and hit a sandbar before turning around," the Cameroonian Ministry of Defense said in a statement. 
Ferry accidents have become tragically common in some parts of Africa. In September 2019, 36 people died after a boat capsized in the Congo River on the outskirts of Kinshasa, the capital of the Democratic Republic of the Congo. One of the worst such incidents occurred in Tanzania in September 2018 when 131 people died after a ferry sank in Lake Victoria.