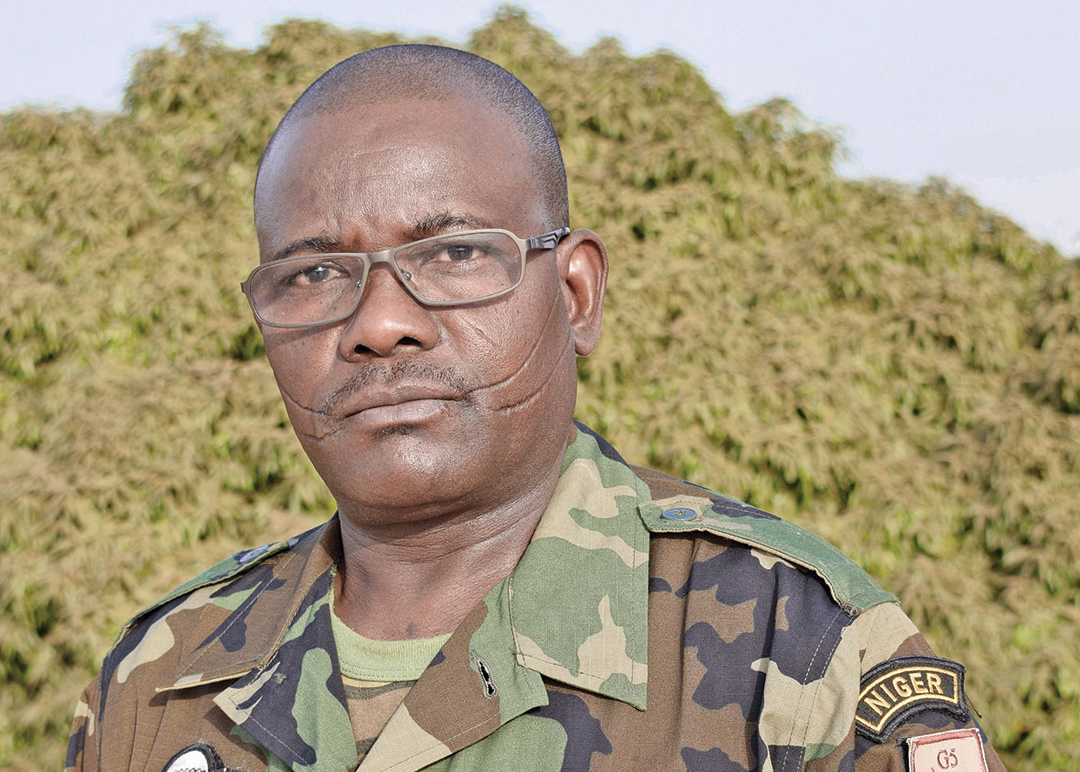 Reading Time:
6
minutes
An Interview With Brig. Gen. Oumarou Namata, Commander of the G5 Sahel Joint Force
ADF STAFF
Brig. Gen. Oumarou Namata of Niger was named commander of the G5 Sahel Joint Force in July 2019. He is the third commander of the force, which is composed of up to 5,000 Soldiers and other personnel from Burkina Faso, Chad, Mali, Mauritania and Niger. 
Brig. Gen. Oumarou Namata of Niger was named commander of the G5 Sahel Joint Force in July 2019. He is the third commander of the force, which is composed of up to 5,000 Soldiers and other personnel from Burkina Faso, Chad, Mali, Mauritania and Niger. 
Namata has served in the Army since 1984 and was trained to command armored cavalry units. During his career he has held a wide range of posts, including diplomatic assignments as a defense attaché. In 2017, while he was commander of Niger's southeastern military sector near the border with Nigeria, he crafted a tactical response to Boko Haram fighters who were attacking civilians near the town of Bosso. The strategy is credited with turning the tide against the extremist group. Before his current role, Namata served as the deputy chief of staff of the Nigerien Land Forces.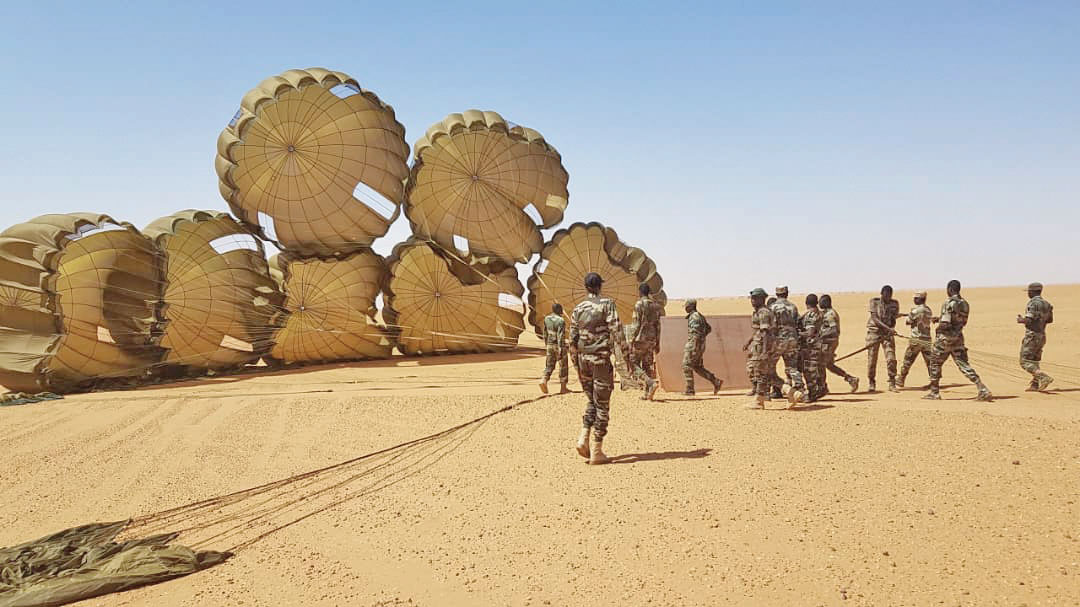 Writing from the G5 headquarters in Bamako, Mali, Namata answered questions submitted by ADF. He said his experience taking on Boko Haram in the Lake Chad basin was formative but credited political leaders and the forces on the front lines for success there. He stressed that in a fight against terrorism, military forces must act with professionalism, care and efficiency. 
"The fight against extremism and asymmetric threats teaches us to be careful and patient because it is a long-term struggle against a very stealthy enemy, with a high capacity for resilience," he wrote. "They remain difficult to grasp, since they mix in with the population. It will certainly take time, but we remain convinced that with a synergy of efforts, one day we will be able to put these armed terrorist groups out of business."
First Year 
As he began commanding the G5, Namata emphasized several points:
Improving the operational effectiveness of G5 units and reaching full capacity.
Setting up coordinated or joint operations with national militaries or other partners.
Starting the force's police component.
Improving the communications strategy to raise the force's public visibility and acceptance.
Following U.N. Resolution 2480 which calls for increased cooperation, information sharing and support of the G5 Sahel Joint Force by the United Nations and other international players.
During the second half of 2019, Namata said the Joint Force registered a number of successes. He cited dozens of terrorists neutralized or captured, arms caches uncovered, improvised explosive device (IED) manufacturing plants dismantled, motorbikes seized, and communications equipment and other hardware taken off the battlefield. One notable success took place between October 1 and 10 during Operation Amane 2 in northern Niger: G5 forces uncovered a large weapons cache and stopped a pickup truck carrying weapons that had crossed over from Libya.
In early November, G5 forces took part in a mission in the Gourma region where Mali, Burkina Faso and Niger meet. The mission included 1,400 troops and resulted in the death or capture of 25 terrorists, destruction of 64 motorbikes and the dismantling of an IED workshop. The joint mission included France's Operation Barkhane and the national militaries of the three countries.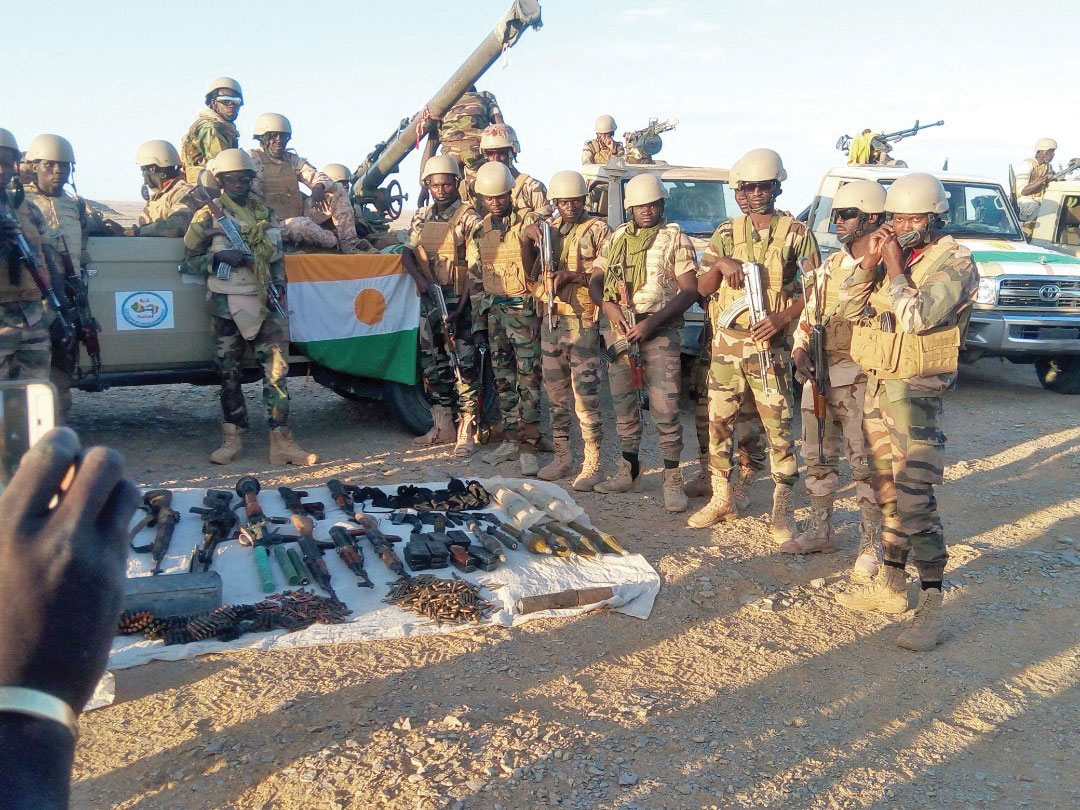 "Some efforts undertaken by the Joint Force have borne fruit in the domain of military operations and relations with partners, in particular through strengthening the coordination of forces on the ground," he wrote. "There has also been greater commitment by all stakeholders. In sum, the commitment by the Joint Force to carry out its mission against terrorism in the Sahelian space has been a constant."
The year also showed the cost of the fight. In December, 71 Nigerien Soldiers were killed in an ambush on a base in the nation's west. It was one of the deadliest attacks in the modern history of Niger's military.
"I would like to pay tribute to the civilian and military members who have lost their lives," Namata wrote. "This attests to the engagement of our armies as well as the dangers faced by our Sahelian brothers."
In fact, 2019 was the worst year on record for extremist-related violence in the Sahel, surpassing 2018. Namata said it is impossible to ignore that violence is increasing despite multiple efforts from regional militaries; international organizations; and Western partners such as the U.S., the United Kingdom and France. Namata said extremist groups have capitalized on and worsened regional intercommunal and ethnic violence. 
Global Effort 
This fight, he said, is not just for the five countries of the Joint Force; it must be a global effort. 
"Extremism is not unique to the Sahel," Namata wrote. "It's a blind phenomenon that crosses borders and slyly embeds itself where extremists think they can spread their theories of chaos." 
Fighters linked to the Islamic State have fled the Middle East and North African countries and now have dreams of creating a "caliphate" in the Sahel. "There has been a shift since the phenomenon has ravaged other countries in the Middle East and the Maghreb and has turned toward the Sahel, where it is easier to operate due to the weak presence of states and endemic poverty making it fertile ground for recruitment," he wrote.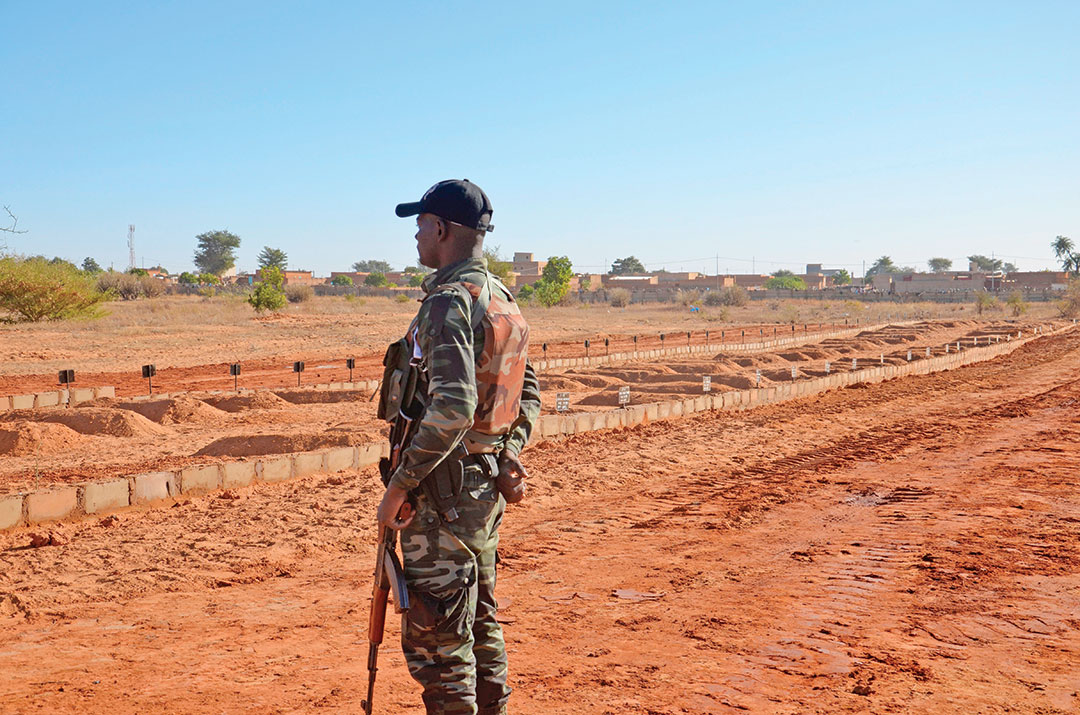 There have been reports that terror groups in the region are forming alliances. An October 2019 report by Radio France Internationale cited anecdotal evidence of collaboration between various groups such as Ansar al-Dine, the Macina Liberation Front, Al Mourabitoun, Ansaroul Islam and Islamic State in the Greater Sahara. The report said fighters have moved back and forth among the groups, and there is a tacit agreement that they will seek to gain territory together and settle differences later. 
Namata said attacks have grown more sophisticated, and this may be a sign of collaboration. He pointed to the use of IEDs, car bombs and overwhelming amounts of artillery fire as evidence of a well-funded enemy.
"The complex attacks on defense and security forces positions, with growing numbers of enemy fighters, confirms that there are real operational and logistical connections between the armed terrorist groups," Namata wrote. "So, despite different approaches vis-à-vis the population, these groups support each other."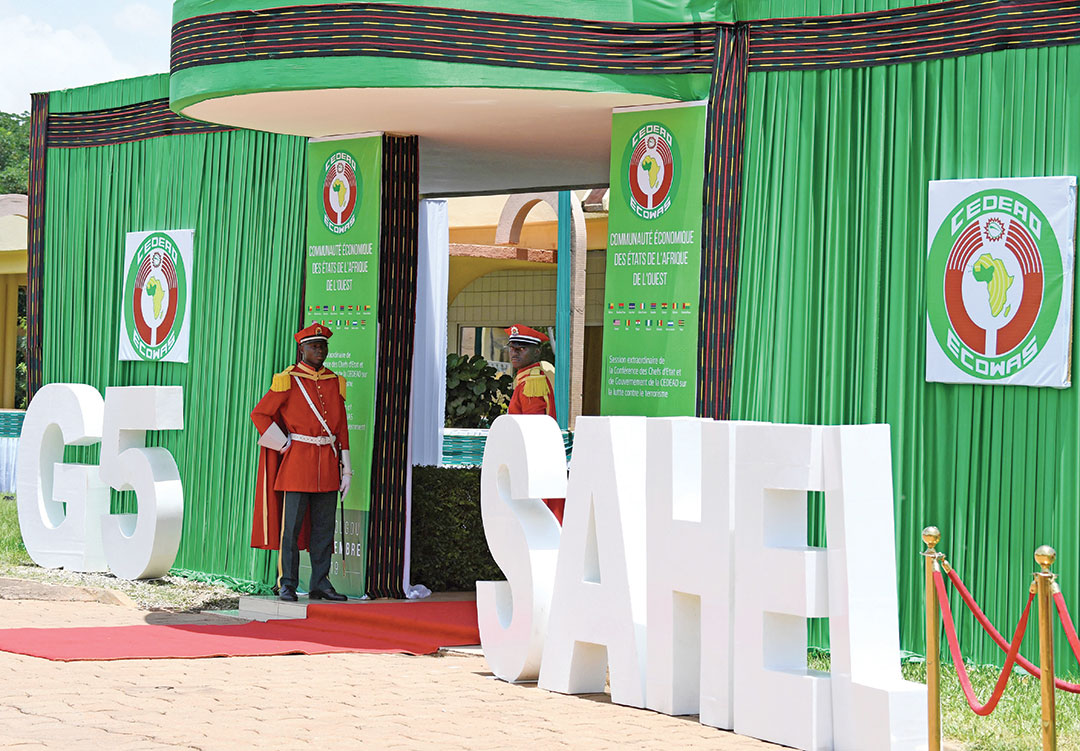 Civilian Support
One priority of the G5 will be winning civilian support in vulnerable areas where extremists have sought to recruit fighters and get support. Namata said his approach to gaining civilian support has several facets: 
Assure that all actions of the G5 Sahel Joint Force, from planning to operation, comply with the legal framework established by the U.N. Commission on Human Rights. This will be aided by the G5 police component.

 

Collaborate with judicial authorities of contributing countries.
Tell the public what is happening, and support national communications from contributing countries.
Influence and engage the population directly, through different components of the force, administrative authorities or opinion leaders.

 

Assure that population protection remains a top priority of all force components.
Plan and enact civil-military engagement programs to accompany operations.

 
Funding continues to be a challenge for the G5. In July 2019, the European Union pledged $154 million to support the Joint Force, and the U.N. secretary-general has called for additional funds from the international body. Namata said the G5 is making do with limited funding and equipment, but could use additional support.
"Our main point of pride is that despite the weakness of its resources, the Joint Force has been able to complete a number of operations, to make its presence felt and show its determination to pursue the mission entrusted to it," Namata wrote. "All of this is done while systematically coordinating with partners in what are, very often, joint operations."
Namata said standing up an alliance like the G5 can be slow and tedious, but it is necessary.
"It is possible, at this stage, to state that [the G5] is currently the only local, credible alternative in the fight against terrorism and cross-border crime in the common space."