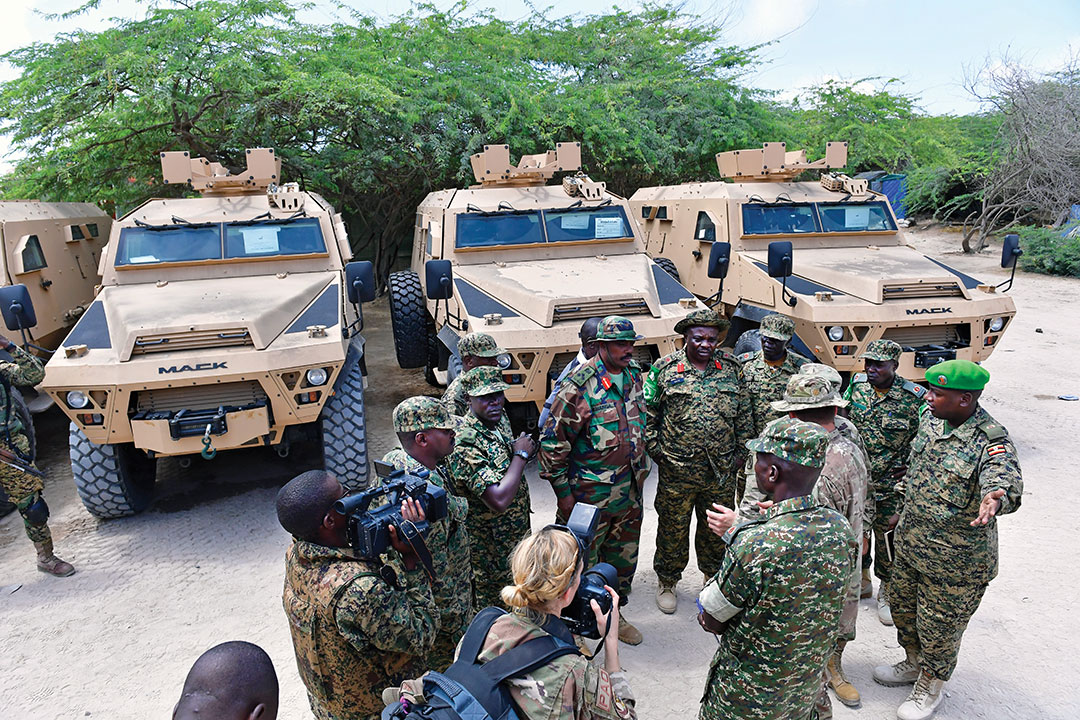 Reading Time:
2
minutes
DEFENCEWEB
As part of a push to support counterinsurgency and peacekeeping efforts, the United States donated equipment and vehicles to the Uganda People's Defence Force (UPDF).
The equipment donated on June 7, 2018, included 30 Mercedes-Benz trucks, six boom lifts, a rough terrain container handler, three Oshkosh armored trucks, a bulldozer, 10 generators and spares. 
The equipment was donated at a ceremony attended by U.S. Ambassador to Uganda Deborah Malac and received by Ugandan Chief of Defence Forces Gen. David Muhoozi at the Uganda Rapid Deployment Capability Centre in Jinja district. The center is a unit of the East African Standby Forces that deploys peacekeeping troops.
"I commend countries that have demonstrated high levels of peacekeeping, especially the UPDF, who have been in Somalia where there is insurgency," Malac said. She added that the donation is part of the African Peace Rapid Response Partnership to support countries involved in stabilization efforts.
Uganda was the first country to send troops to the African Union Mission in Somalia (AMISOM) in 2007, and it remains the largest troop-contributing country, with more than 6,000 Soldiers deployed. 
"This better equipment will enhance our preparedness and readiness to respond to threats in security across the region," Muhoozi said. "The U.S. has provided $270 million under the African Peace Rapid Response Partnership," he said, adding that Uganda has been allocated another $51 million for logistics and engineering training.
The United States has previously donated vehicles and equipment to Uganda, including six Cougar mine-resistant, ambush-protected vehicles, according to the U.S. Excess Defense Articles database. 
In September 2017, the UPDF received 19 Acmat/Mack Bastion armored personnel carriers from the United States for its AMISOM contingent. On the aerial side, the U.S. donated two Cessna 208B Caravan light aircraft to the UPDF Air Wing in March 2015, and planned to deliver five refurbished UH-1H Huey helicopters to Uganda in 2018.