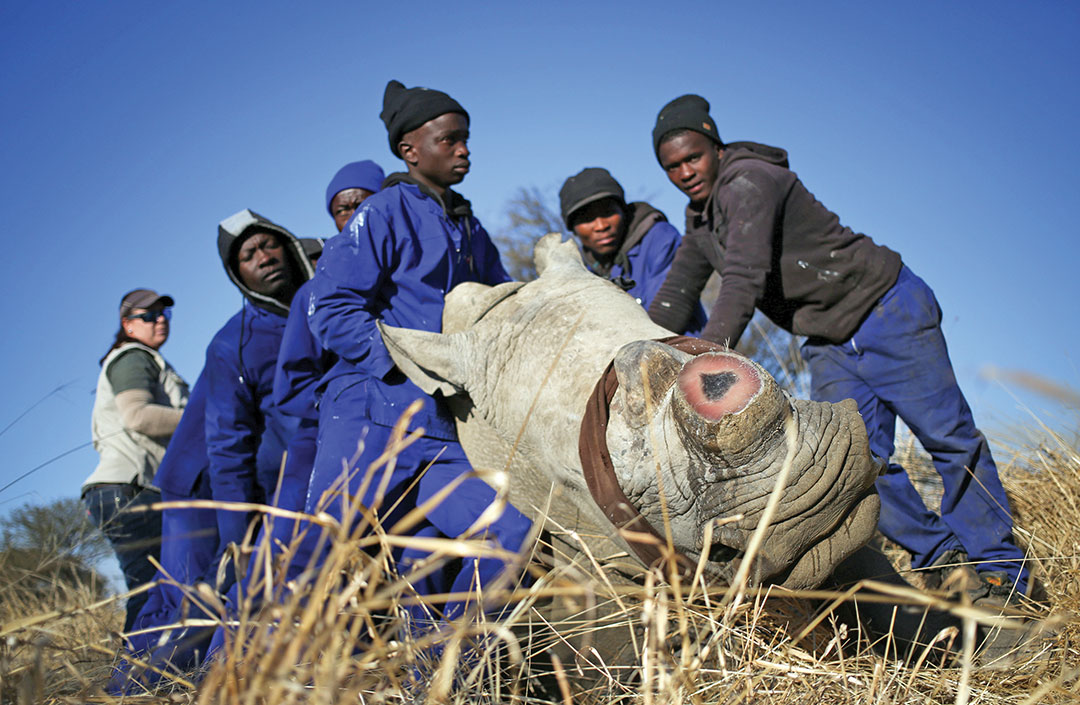 Reading Time:
2
minutes
DEFENCEWEB
Six Southern African Development Community (SADC) states agreed to strengthen cooperation to battle the scourge of poaching, particularly that of rhinos and elephants.
The countries — Botswana, Mozambique, Namibia, South Africa, Zambia and Zimbabwe — met in Mpumalanga, South Africa, for the fourth multilateral meeting of defense and security chiefs on anti-poaching. During the meeting, Gen. Solly Shoke, chief of the South Africa National Defence Force (SANDF), said they were "close-knit member states" and must collectively deal with poaching to find a common long-term solution.
After years of increases, South Africa saw a slight decline in the number of rhinos poached in 2017, from 1,054 down to 1,028. Still, that amounts to three rhinos killed per day.   
South African Environmental Affairs Minister Edna Molewa told the regional bloc's assembled leaders that collaboration in wildlife conservation and law enforcement is key.
"The SADC region is unique and rich with abundant wildlife," she said. "This makes it prone to daily threats of poaching. Therefore, collaboration and co-ordination of law enforcement efforts are the key to maintaining the ecological integrity of the region." 
She added that transnational cooperation would include sharing technology, training, joint operations and joint operational centers, information sharing, and common communication systems.
Molewa said that it is important that "legal means be found to ensure the punishments meted out to convicted poachers in the region is standardized." 
The SADC is examining cross-border pursuit of poachers and joint operations to arrest poachers and confiscate weapons. 
Before the meeting, SANDF Joint Operations Division Chief Lt. Gen. Barney Hlatshwayo said criminals will find weak spots in Southern Africa if enforcement of wildlife crime is not uniform.
"This is because animals cross borders. They do not know boundaries that are created by people. Similarly, criminals active in wildlife crime will cross borders knowing, if caught, there is a possibility of a lesser sentence in one country than another," he said.