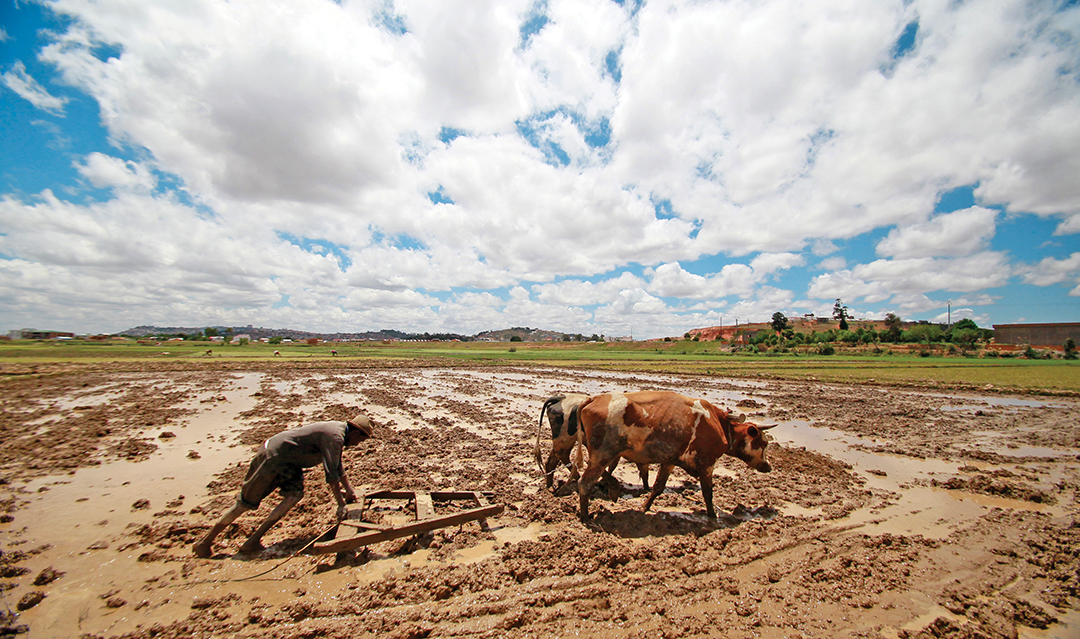 Reading Time:
2
minutes
MIRIAM GATHIGAH/INTER PRESS SERVICE
Mirantsoa Faniry Rakotomalala is different from most farmers in the Greater South of Madagascar, who were devastated after losing an estimated 80 percent of their crops to drought during the May/June 2016 harvesting season. The drought was said to be the most severe in 35 years.
Rakotomalala lives in a village in one of the three hardest-hit areas. But she and her father were prepared for the drought.
"Most farms are dry, but ours has remained green and alive because we dug boreholes which are providing us with water to irrigate," she said. As of August, some of the crops, including sweet potatoes, were already on the market.
Rakotomalala was approached by the United Nations Food and Agriculture Organization as one of the most vulnerable people in highly affected districts, where at least 80 percent of the villagers are farmers. They were then trained and encouraged to diversify their crops since most farmers there tend to favor maize.
"We are 16 in my group, all of us relatives because we all jointly own the land," she said. "It is a big land, more than 2 acres," she said.
Their drip irrigation uses containers that hold 5 to 10 liters of water, and it works; her carrots, onions and cornflowers flourished.
Experts such as Philippison Lee, an agronomist working in Androy and Anosy regions, said the southern part of the country faces three main challenges — "drought, insecurity as livestock raids grow increasingly common, and locusts."
The U.N. estimates that a quarter of the population —
5 million people — live in high-risk disaster areas exposed to natural hazards and shocks including droughts, floods and locust invasion. Lee studies the numerous ways plants can be cultivated, genetically altered, and used even in the face of drastic and devastating weather patterns.
The goal is for farmers to embrace climate-smart agriculture by diversifying their crops; planting more drought-resistant crops, including cassava and sweet potatoes; and looking for alternative livelihoods such as fishing.