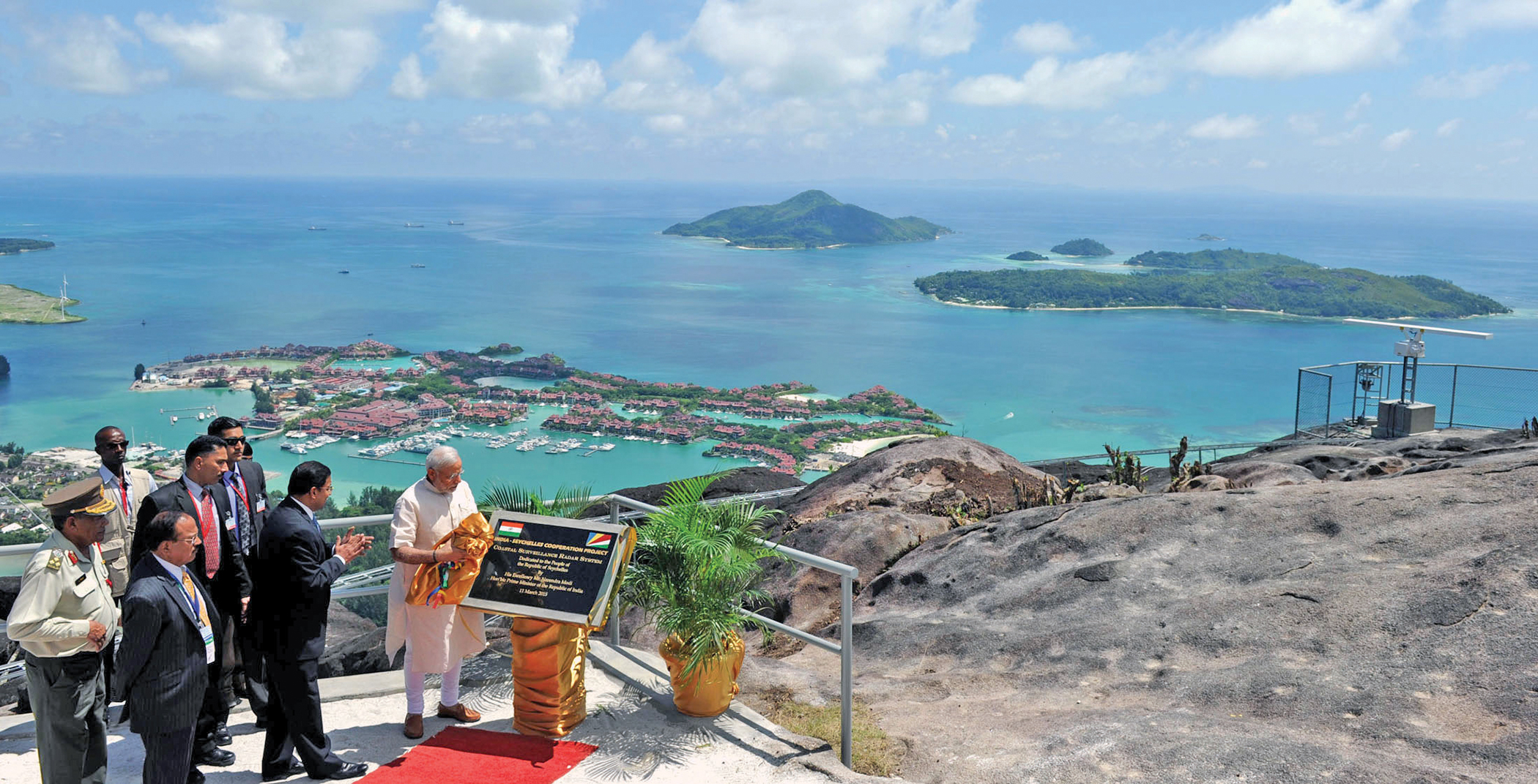 Reading Time:
2
minutes
SEYCHELLES NEWS AGENCY
When Indian Prime Minister Narendra Modi visited the Seychelles in March 2015, the two countries affirmed a partnership regarding maritime security and creating a "blue economy" where the ocean can be used to drive growth. Modi and Seychelles President James Michel signed four bilateral agreements, announced the donation of a surveillance aircraft to the Seychelles, and launched a new radar system.
In a ceremony in the mountainous region of Mahé, Modi officially switched on the Coastal Surveillance Radar, describing it as a symbol of the cooperation between the two countries. The Coastal Surveillance Radar project has been linked in the Indian media to an extensive regional surveillance system being installed in several Indian Ocean island states. The prime minister mentioned in his speech that he hoped the Seychelles soon would become a "full partner" in the maritime security cooperation among India, Maldives and Sri Lanka.
Modi also announced the upcoming donation of a second Dornier surveillance aircraft to the Seychelles Coast Guard to increase maritime security. India gave the Seychelles a Dornier Do 228 in 2013.
"Our security partnership is strong. It has enabled us to fulfill our shared responsibility to advance maritime security in the region," Modi said. "It is a privilege to be a partner of Seychelles in the development of its security capabilities."
The two leaders also discussed blue economy cooperation, using the resources of the Indian Ocean, and announced the establishment of a joint working group to look for ways to cooperate in using marine resources sustainably. They announced that Seychelles citizens will be able to obtain three-month visas on arrival in India, and the two countries signed memorandums of understanding on issues including renewable energy and hydrography.
"This is an area that holds great promise for our nations," Michel said. "The blue economy is all about ownership by regional states of the resources in our oceans around our islands and our coasts."