Grand African NEMO Sharpens Maritime Security Skills, Promotes Collaboration
ADF STAFF
As part of the fight against drug trafficking, piracy, and illegal, unreported and unregulated (IUU) fishing in the Gulf of Guinea, 19 West African countries joined for Grand African Navy Exercise for Maritime Operations (NEMO) 2023, an annual maritime security event led by the French Navy.
The Nigerian Navy helped the French Navy coordinate the exercise that included 27 nations, including 18 on the Gulf of Guinea. The six-day event included 34 vessels and seven aircraft that participated in 60 sea and air scenarios.
"It's an initiative that brings together nations from across the region and beyond, to work together, share knowledge and skills, and strengthen maritime safety and security in this strategic zone," Capt. Maxime Fernand Ahoyo, maritime prefect of Benin, told the MariTimesCrimes blog.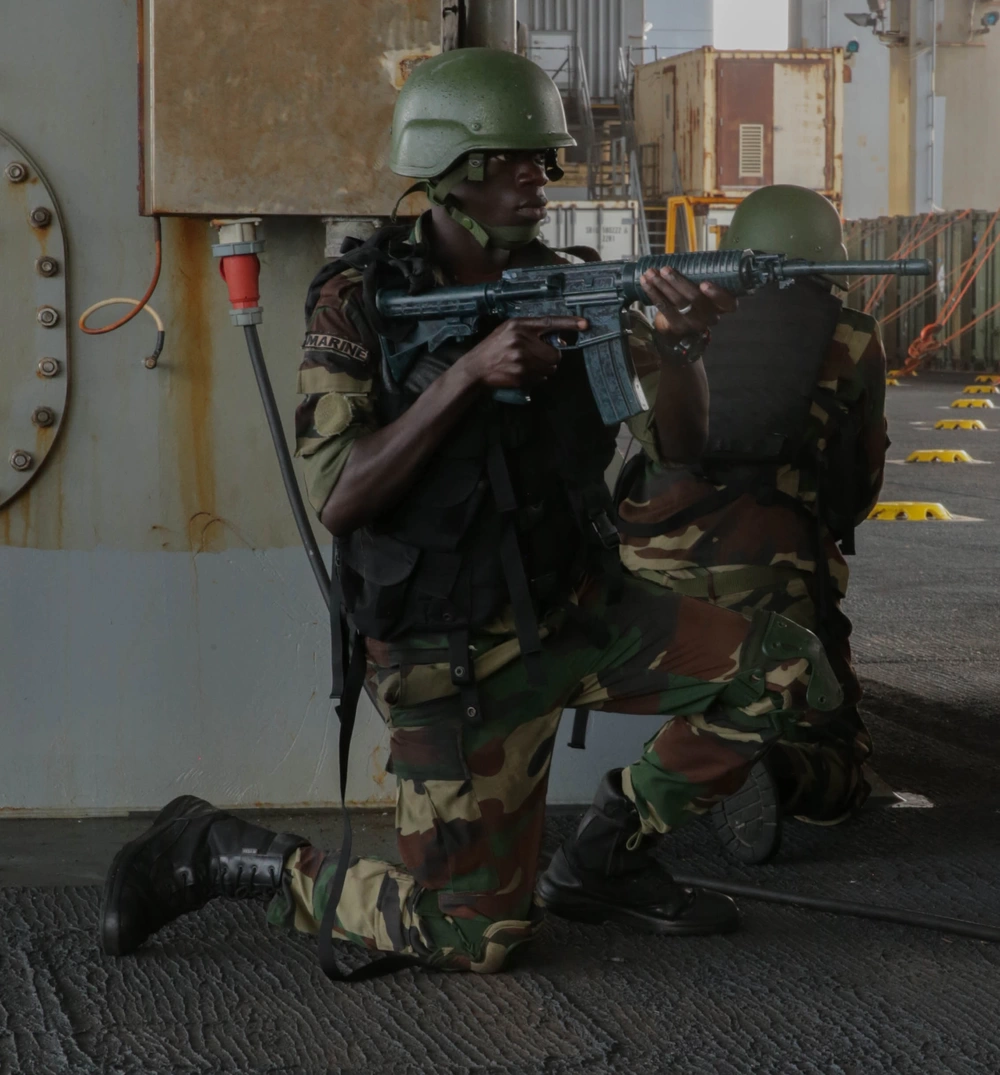 Nigerian Navy Rear Adm. Muhammed Abdullahi highlighted Crocodile Lift, a French-led sealift operation that transports military personnel and equipment, as an exercise that builds cooperation among international navies. The exercise was staged in Lagos.
"The Nigerian Navy has the capacity to conduct the sea lift because NNS KADA has all the components to conduct this exercise independently," Abdullahi said in a report by Nigerian website newsdiaryonline.com. "However, the collaboration with our foreign partners is to ensure that our maritime environment is safe and secure, particularly the Gulf of Guinea and to exchange ideas."
Collaboration and information sharing between national maritime operational centers, maritime coordination centers and regional maritime safety centers are hallmarks of the event.
Many exercises were complex. The Ghana Armed Forces conducted a simulated plane crash at sea exercise, while members of the Senegalese Compagnie Fusilier de Marin Commando sharpened ship boarding and rescue techniques often used in combatting IUU fishing, piracy and drug trafficking.
These are all critical challenges that regional navies and coast guards have battled for years, with varying degrees of success.
After years of declining pirate attacks —81 in 2020, 34 in 2021 and just three in 2022 — the threat is increasing in West Africa, where five attacks were reported in the first quarter of this year and nine in the second quarter, according to the International Maritime Bureau.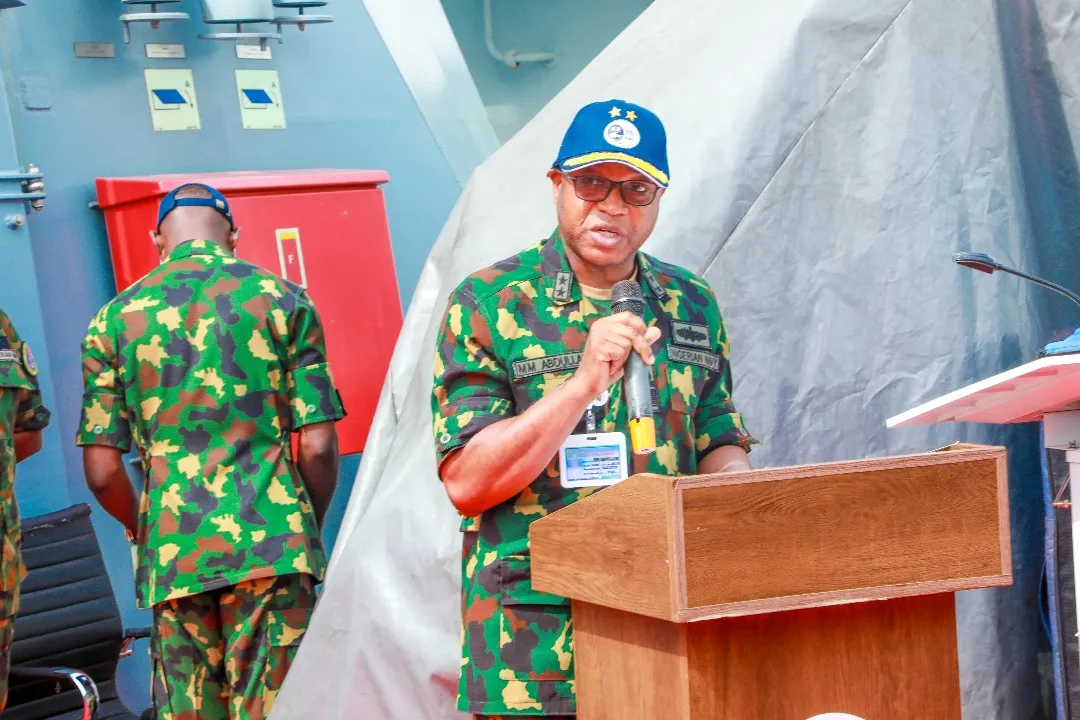 Illegal fishing costs the region an estimated $10 billion per year, according to a September report by the Stimson Center, a think tank.
Since the early 2000s, the region also has emerged as a major transit point for cocaine and other drugs from South America en route to Europe. Drugs commonly are trafficked into large port cities, such as Lagos, Nigeria.
"Faced with these challenges, an effective response can only come from close and coordinated cooperation between all States," Col. Abdoul-Baki Sanni Bachabi, director of cabinet for Benin's minister of national defense, told MariTimesCrimes.
Abdullahi noted that crude oil theft, illegal oil bunkering, sea robbery and hostage-taking also plague the Gulf of Guinea.
"Combatting and preventing these crimes is not something that anybody has monopoly of," Abdullahi told newsdiaryonline.com. "Piracy can come in different forms and when you are faced with that kind of challenge you deploy different tactics. The tactics that can work for one scenario maybe different from the one deployed for another scenario."
The exercises underscore West African nations' commitment to the Yaoundé Protocol, an agreement aimed at curbing illicit activities in the Gulf of Guinea. The French Navy has helped lead Grand African NEMO since the protocol was signed in 2013.
"The heart of our mission is maritime security in the Gulf of Guinea, where France has both interests and strong partners, including Nigeria," French Navy Capt. Olivier Roussille, said in a report by africanews.com.