As South Sudanese peacekeepers walked off a Kenya Air Force C-27J Spartan military transport aircraft in the Democratic Republic of the Congo (DRC), they were fulfilling a pledge. 
South Sudan's president had promised to send 750 troops to take part in the East African Community Regional Force. Their arrival in Goma on April 2 and 3, 2023, meant the mission, designed to bring peace to the volatile eastern DRC, had reached full deployment. 
For South Sudan, a country that has hosted foreign peacekeepers since its independence, the ability to send troops abroad was a milestone. 
"We are very proud today because the flag of the Republic of South Sudan is going to be flying as a region continuing to contribute to stability and peace," said then-Minister of Defense and Veteran Affairs Angelina Teny before the deployment. "This is a great opportunity for us to change the image of this country."
It also showed the importance of airlift partnerships. The deployment might not have been possible without the support of the Kenya Air Force. The KAF also flew 100 Burundian Soldiers to the DRC in March 2023.
For years, peacekeeping missions have been hampered by a lack of air mobility. Countries simply couldn't move troops and equipment where they were needed in a timely fashion. 
"Strategic airlift is an asset that every nation dreams of, but having such equipment is quite expensive," KAF Commander Maj. Gen. John Mugaravai Omenda told ADF. "And looking at our [gross domestic product], generally in Africa, it is a challenge to operate strategic airlift."
To solve this shortfall, countries are looking at innovative ways to acquire aircraft, maintain them and pool resources. For the continent, this could be the difference between intervening on time to stop a crisis and arriving too late.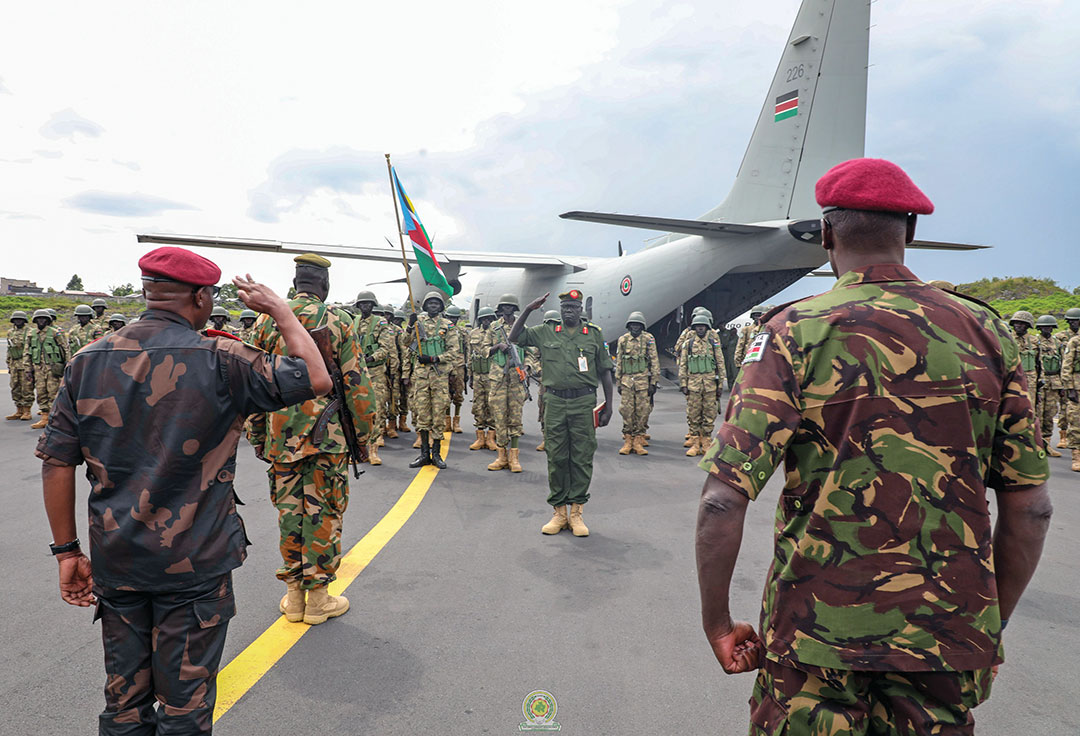 The Challenges
Many governments across Africa's 30 million square kilometers are responsible for large landmasses with limited road, railway or port infrastructure. This presents a problem sometimes called the "tyranny of distance."
The continent has 204 kilometers of roads per 1,000 square kilometers, about 22% of the global
average. Only about one-quarter of the roads are paved. Infrastructure is not evenly distributed, meaning developed population centers are often far away from conflict zones in remote regions. 
"Our region is vast [and] characterized by limited transportation infrastructure, hence [it] requires effective air mobility mechanisms to bridge distances, support replenishment of troops in theatre … and attend to humanitarian assistance," Rwandan Air Force Lt. Gen. Jean Jacques Mupenzi told Air & Space Forces magazine.
When that air mobility is not available, the results can be devastating.
In 2012, as insurgents pushed to take over Mali, an Economic Community of West African States intervention was delayed for months due to a lack of airlift. Similar delays occurred in Sudan's Darfur region in 2010, when African Union troops were grounded as the conflict exploded. Eventually, the Netherlands stepped in to provide the necessary airlift.
Once arriving in a country, a lack of roads makes sustaining troops a challenge. During the U.N. mission in Mali, peacekeepers spent weeks moving supplies via truck convoys from the capital city, Bamako, to remote outposts in places such as Timbuktu. A former sector commander recalled the "logistics nightmare" of battling dust storms, floods and tire-puncturing rocks to move supplies across the country.
"Normally they say operations drive logistics, but I think in Africa, logistics drive operations because the operations must be based on what logistics are available," said retired Brig. Gen. David Baburam, former head of AU Mission Support. "You can't get the troops to location A or B if you don't have the means of air transport to take them there. You can't keep troops in the operational area for three months if you can't feed them."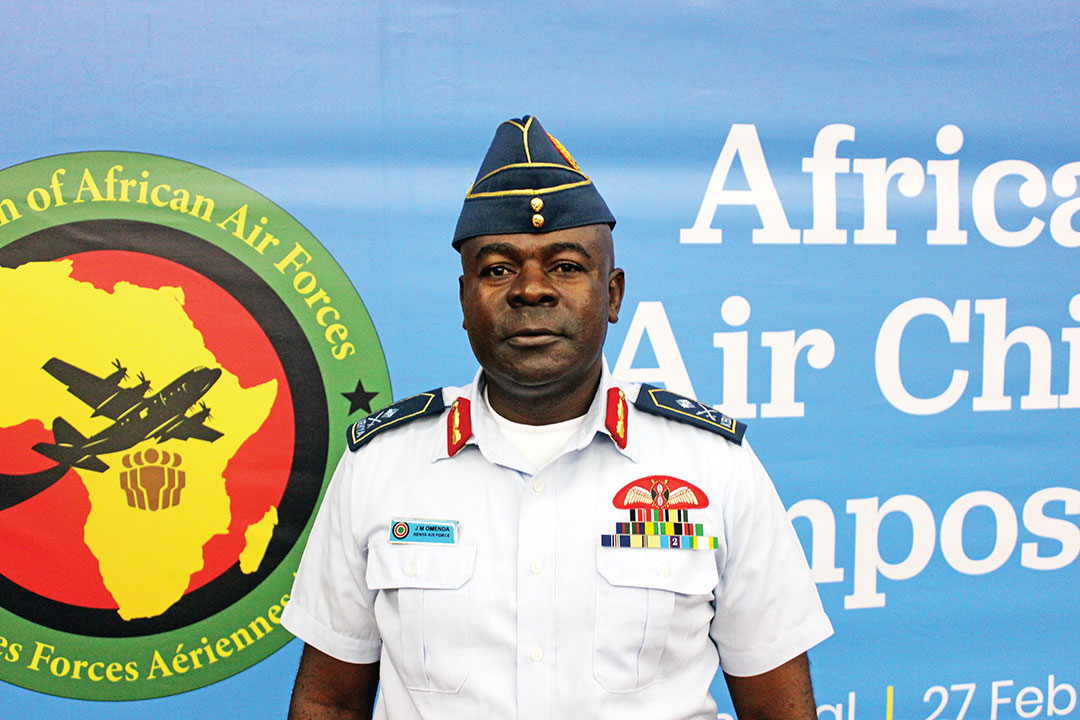 Finding the Right Platform
The two broad categories of airlift are strategic and tactical. Strategic airlift is provided by large planes designed to move troops and heavy equipment to a location. Tactical aircraft involves smaller planes or helicopters that supply troops throughout a deployment. 
For the heaviest strategic lift requirements, defined by the Africa Center for Strategic Studies (ACSS) as capable of moving equipment for one brigade, options are limited. These aircraft, with maximum payloads ranging from 45,000 to 136,000 kilograms, are expensive to acquire and maintain. A C-17 Globemaster can cost more than $300 million with roughly the same amount necessary for repairs and maintenance over its life cycle. 
For most peacekeeping and emergency response operations on the continent, medium airlift capacity is the most practical. ACSS defines this as capable of transporting one to two battalions and their equipment to a location in multiple trips over the course of 14 days. These aircraft have a payload of 9,000 to more than 36,000 kilograms and are more affordable. 
To meet this need, some countries have turned to the C-130, a plane first built in 1957, which has proved to be reliable and cost-effective. Today, the C-130 is the most popular transport aircraft used by air forces around the world. There are 858 C-130s or the related L-100 in use, making up 20% of the global military transportation fleet. 
In an analysis of different platforms, U.S. Air Force Maj. Ryan McCaughan said the C-130 is best suited for regional missions due to its range of more than 2,700 kilometers, the capacity to carry 19,000 kilograms of cargo and its ability to land in rugged environments. 
"The C-130 is right for Africa," McCaughan wrote in a 2019 analysis. "Primarily in terms of cargo capacity, flight time, and unimproved surface landing capability, this asset provides the answer for a region." Ten African countries fly the plane.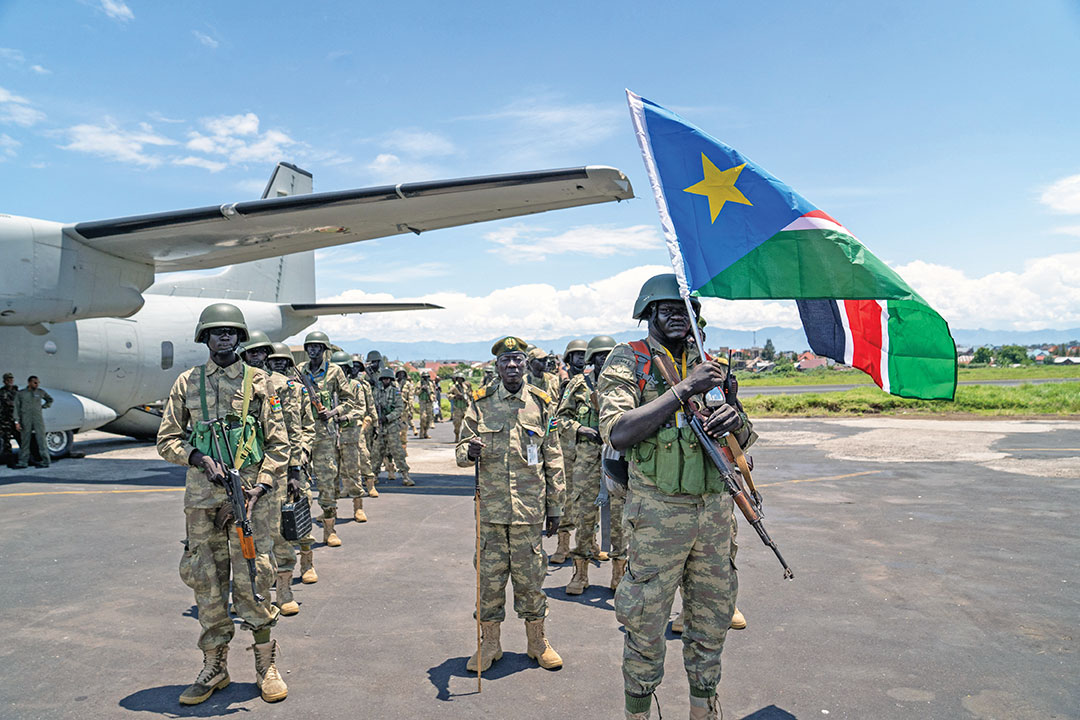 A Shared Effort
Nations are examining ways to team up to maximize their resources. One project under the African Union is the creation of an Africa Air Mobility Command Centre that would include an air transport sharing mechanism. This would offer a way to use the continent's airlift resources to support peace and security requirements. 
Under the plan, nations with air capabilities would agree to provide support when called upon. Planes could be used to transport troops or equipment for a security operation, to evacuate people during a humanitarian crisis or move aid in response to a natural disaster.
"I think it's every African's dream to see an African airplane with all African flags across its tail, flying across the continent providing relief and support to Africans," said Tunisian Air Force Col. Kais Sghaier during a 2022 conference in Botswana, where a working group discussed the command center.
Such arrangements have been successful in other parts of the world. For example, the Movement Coordination Centre Europe, based in the Netherlands, is a partnership of 28 nations that provides airlift, sealift, air-to-air refueling and ground transportation to member countries.
Countries also are examining the need to create airlift sharing mechanisms at the regional level, particularly to support the Africa Standby Force, which is aligned to the regional economic communities. The force is mandated to respond to crises in as few as 14 days, but often has been unable to meet that timeline.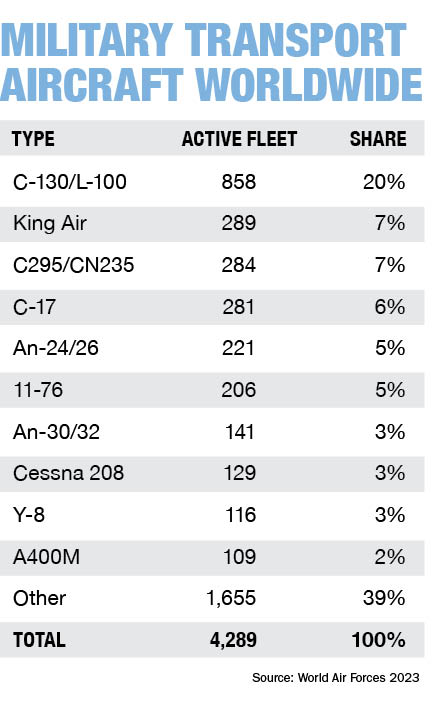 "In our regional economic community, the Southern African Development Community, we face a lot of disasters and crises, and we don't have the requisite airlift capability," Maj. Gen. Hendrick Thuthu Rakgantswana, Botswana's air chief, told Air & Space Forces magazine. "So, it means, now, that we have to come together and pool our resources."
Such cooperation was on display in 2022 and 2023 when Zambia and Angola provided airlift to move personnel and equipment to the Southern African Development Community's Mission in Mozambique. 
"This mechanism is the answer — we just now have to make it fit in the existing structures," Rakgantswana said.
Countries also are looking at ways to pool resources to enhance buying power. One idea is for a group of nations to join to buy a small fleet of transport aircraft that would be jointly owned and operated. This follows the model of the Hungary-based Strategic Airlift Capability's Heavy Airlift Wing, a partnership of 12 nations that shares air resources.
During the African Air Chiefs Symposium in 2023 in Dakar, Senegal, air leaders expressed optimism that such partnerships and joint efforts will develop.
"If everything improves, I think we can partner with other nations, because that's the idea of this forum, to try and bring all these assets together under common use and apply them whenever the need arises," said Omenda of Kenya. "So, yes [the aircraft] are expensive, they are few, but with collaboration amongst nations we can make it."