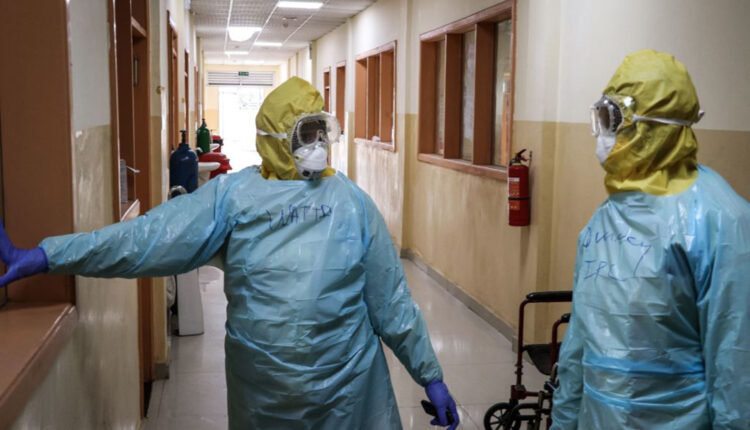 Reading Time:
2
minutes
ADF STAFF
As some African countries emerge from the most recent round of COVID-19 infections, the continent's public health leaders are preparing for the next wave, expected to arrive with the end-of-year holidays.
"This decline is good news, but it should not be a reason to let our guard down," Dr. Matshidiso Moeti, director of the World Health Organization's (WHO's) Africa regional office in the Republic of the Congo, said recently.
With the second anniversary of the pandemic outbreak approaching, COVID-19 infections show a pattern: Waves rise and fall over two to three months, separated by lulls during which countries often relax safety measures.
The large social events and family gatherings typical of the holiday period in December and January coincided with a new wave of infections in 2020-21. Health officials and other experts expect that pattern to repeat itself unless more people take precautions, such as masking, improving hygiene and avoiding large gatherings.
"Unfortunately, a fourth wave is going to happen. The mathematics of it are clear," Dr. Bruce Mellado, a mathematical modeler working with the Guateng Coronavirus Command Council in South Africa, told Newzroom Afrika. Mellado is a professor at the University of Witwatersrand.
Barring the appearance of another new variant, the fourth wave is likely to be one-third to one-quarter the size of the wave created by the delta variant, Mellado said. But that will still be big enough to lead to a large number of deaths and hospitalizations.
For now, the period between waves in South Africa shows a positivity rate of 1.4%, according to the country's National Institute for Communicable Diseases. That's significantly lower than the 11-12% positivity rate reported continentwide.
To head off the worst of the anticipated holiday wave, the Africa Centres for Disease Control and Prevention (Africa CDC) and pan-African telecommunications company MTN have mounted a public-service campaign emphasizing the need for masking and other nonpharmaceutical methods to prevent the spread of the virus.
Moeti has noted repeatedly that the continent is battling "pandemic fatigue," prompting people to abandon protective measures.
The WHO and Africa CDC have launched programs to expand testing across the continent to deal with hot spots before they can grow into a full-blown infection wave. That program involves disbursing easy-to-use rapid diagnostic tests to community-level health care providers.
Positive cases can trigger a ring-style response similar to the treatment program used with the West African Ebola outbreak of 2014-16. In that approach, anyone living within 100 meters of a positive case received safety supplies and was encouraged to quarantine to break transmission.
Finding and isolating asymptomatic carriers, many of whom can be treated at home, could be an important element in blunting the next wave.
"This community strategy is a key component in transition to localized management of COVID-19 outbreaks," Moeti said.