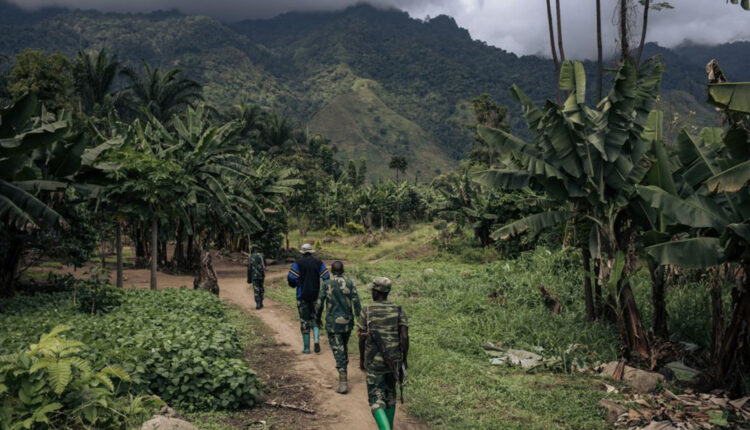 Reading Time:
3
minutes
ADF STAFF
A sharp rise in deadly attacks in eastern Democratic Republic of the Congo (DRC) has coincided with a link to ISIS.
There are 122 armed groups operating in the densely forested region that borders Uganda to the east, according to estimates by the Kivu Security Tracker (KST), a conflict monitoring tool.
The Allied Democratic Forces is the bloodiest of them all, notorious among locals for burning and looting villages and massacring civilians and religious leaders in frequent nighttime attacks.
"The [Allied Democratic Forces] is completely ruthless," consultant Peter Fabricius wrote for the Institute for Security Services in September 2021. "Its most notorious and troublesome tactic is to respond to [military] offensives with massive reprisals against civilians.
"Some suspect the increasing brutality and effectiveness of the group may be owed to its affiliation in 2019 to the Islamic State through its Central Africa Province."
In March 2021, the U.S. State Department formally linked the Allied Democratic Forces to ISIS and identified its leader as Seka Musa Baluku, who ascended to power in 2015 and reportedly pledged allegiance to ISIS in 2016.
It wasn't until April 2019, when ISIS claimed an attack on Army positions near the border with Uganda, that it officially acknowledged its activity in the area.
In its March 2021 statement, the U.S. recognized that the Allied Democratic Forces had aligned with ISIS, saying the group "has been notorious in this region for its brutal violence against Congolese citizens and regional military forces, with attacks killing over 849 civilians in 2020 alone."
In the town of Beni in the North Kivu province — the center of the conflict zone — the Allied Democratic Forces have killed about 200 civilians and forced nearly 40,000 more to flee since January 2021, according to the United Nations' refugee agency.
A few months after DRC President Felix Tshisekedi took office in 2019, he spoke to crowds in Beni, vowing to "definitively put an end" to the Allied Democratic Forces rebellion.
Two years later, on April 30, 2021, Tshisekedi declared a "state of siege" in the provinces of North Kivu and Ituri, temporarily replacing civilian authorities with military and police officers.
"The objective is to swiftly end the insecurity which is killing our fellow citizens in that part of the country on a daily basis," a statement said.
The Allied Democratic Forces has become more radicalized since its connection with ISIS, and reprisal attacks against civilian and military targets have continued.
Sources told Kenyan newspaper The Nation that the terror group now uses surveillance drones and improvised explosive devices.
Three recent bomb attacks in one weekend in Beni included a suicide bomber who blew himself up outside a bar.
"This is not a classic war; the enemy is devious," Tshisekedi said during a public meeting in North Kivu's capital, Goma, on August 5, 2021. "We will use whatever means necessary to eradicate this cancer. Our Armed Forces will ramp up more and more in the coming days."
Ten days later, Tshisekedi announced the deployment of U.S. special operations forces to the eastern provinces, saying they would "provide support to the [Congolese Army] in the fight against terrorism and to the guardians of the Virunga and Garamba national parks, which have become a sanctuary for terrorist forces."
The advisors concluded their multiweek assessment of a future Congolese counterterrorism team on September 9 after working with park rangers to combat the illegal wildlife trafficking that often finances armed groups.
"This mission has allowed us to understand the Congolese Armed Forces capacity and structure and to assess how best they can implement their plans to pursue their vital counter-terrorism mission," U.S. Army Capt. Markos Magana said in a news release.
"In addition, we were able to understand the important role played by the park rangers of the ICCN [Congolese Institute for the Conservation of Nature] who help to cut off a crucial supply route for nefarious actors in Eastern DRC."