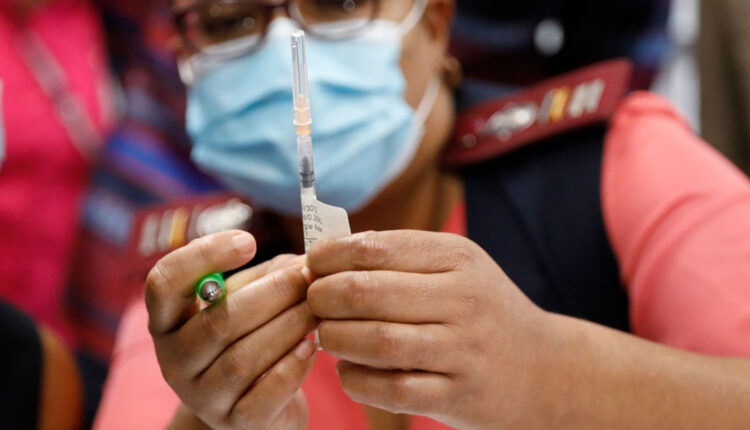 Reading Time:
3
minutes
ADF STAFF
With parts of South Africa approaching a 10% COVID-19 positivity rate, experts say the country is poised to see a third wave of infections soon.
"We are already in it in some provinces. Nationally, we're almost there," virologist Barry Schoub, chair of the country's ministerial advisory committee on COVID-19 vaccines, recently told South African broadcaster eNCA.
South Africa's second wave peaked in January. The first wave peaked about six months before that.
A COVID-19 test positivity rate of 10% is one of several key indicators that a new wave of infections is underway, Schoub said.
At this point, Schoub said, North Cape and Free State provinces are definitely in a third wave. Guateng province, home of Johannesburg, might be experiencing a third wave as well, he said.
"High test positivity rates, particularly above 10%, indicate that we are not carrying out an adequate amount of testing," Rajeev Maharaj, a University of KwaZulu-Natal mathematician who has been tracking South Africa's COVID-19 data, told South Africa's IOL News. "There is high community transmission at the moment, and there is likely a large amount of infections going undetected in the community."
The World Health Organization considers a positivity rate of 5% too high to relax restrictions aimed at limiting the spread of disease. However, South Africa has been operating at a modified Alert Level 1 since March 1, which lets people go about their normal lives but imposes a curfew from midnight to 4 a.m. Bars, cinemas and religious gatherings must close by 11 p.m.
Public health and infectious disease experts say South Africans must limit large gatherings and stick with masking, hand-washing and other nonpharmaceutical methods to limit the scale of a third wave.
"What we need to have is a consistent risk mitigation strategy that stops the early wave from starting in the first place," Francois Venter, an infectious disease expert at Witwatersrand University, told IOL News. "Controlling the COVID-19 numbers is very much like HIV where your personal behaviours do change your risk."
South Africa's vaccination program has proceeded in fits and starts. It began vaccinating health care workers in February, stopped briefly in April and had covered more than 450,000 by early May. It's distributing another 1 million doses of COVID-19 vaccine with a focus on the nation's elderly. As of late May, about 180,000 of those doses had been administered.
"That's obviously too slow," Schoub said. "We need to get that kind of amount per day, never mind per week, if we're going to reach herd immunity by next year."
But, he said, the pace appears to be picking up. The country faces challenges with delivering vaccines to remote areas and keeping doses properly refrigerated, he said.
"It would be good to have some sort of mass vaccination sites," he added.
In Western Cape province, home to Cape Town, the Department of Health has warned residents to prepare for restrictions and to limit nonessential travel and gatherings of more than 20 people.
Premier Alan Winde has said the province is prepared for a third wave, with enough oxygen, hospital beds and staff to handle any surge in cases.
Since the COVID-19 pandemic began in early 2020, South Africa has reported 1.6 million cases and nearly 56,000 deaths. However, a study of excess deaths by the South African Medical Research Council suggests that the country's COVID-19 death count is actually closer to 190,000.
As South African authorities work to dampen the impact of a third wave, they face the additional challenges of pandemic fatigue among the population and the potential spread of another variant originating in India that is circulating on the continent.
Schoub said South Africa should capitalize on lessons learned from the first and second waves as it confronts the third wave.
"A lot has been learned," Schoub said. "But whether we are adequately equipped, time will tell."