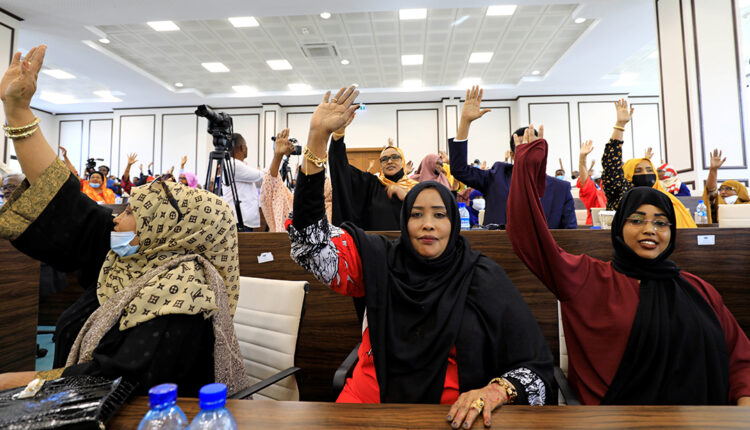 Reading Time:
2
minutes
ADF STAFF
Somalia's leadership announced May 27 that they will hold new elections within 60 days, ending a political impasse that had roiled the country for months.
The announcement came after several days of negotiations between Prime Minister Mohamed Hussein Roble and representatives of the country's five federal states.
The lower house of Parliament in early May reversed a previous vote granting President Mohamed Abdullahi Mohamed a two-year extension of his term, which expired in February.
The May vote calmed tensions that began when Mohamed's four-year term expired without elections being held. The resulting conflict threatened to undo many of the gains the country has made toward creating a stable national government.
Mogadishu-based security analyst Mohamed Mubarak said actions by Mohamed and the House of Representatives were crucial to reducing conflict and supporting Somalia's ongoing effort to build a federal system and finally end decades of fighting.
"This was a turning point, to be honest," Mubarak told "The Horn," a podcast by the International Crisis Group. "This is a new chapter."
The House of Representatives voted in April to extend Mohamed's term by two years. That measure failed to pass in the Senate, but Mohamed signed it anyway, provoking condemnation from inside and outside the country. Opposition lawmakers refused to acknowledge Mohamed's authority after his term expired.
The extension, which was widely viewed as unconstitutional, caused a split along clan lines within the national military that resulted in fighting in Mogadishu. The clashes between clan-based militias caused up to 100,000 Somalis to flee their homes.
During that fighting, clans returned to the battle lines in the city they had originally taken up when civil war broke out in 1991. Mubarak said that's a sign that Somalia still has a long way to go in knitting its various clans into a unified country.
"The clans have not reconciled," he said. "They still have the mentality that this is my area, this belongs to me."
The fighting in Mogadishu drew clan militias away from the countryside where al-Shabaab is active. Security experts worried that al-Shabaab extremists would take advantage of the confusion to expand their territory.
Leaders of Galmudug and Hirshabelle states called for canceling the extension. Prime Minister Roble also rejected the extension.
After the vote by the House of Representatives to rescind the extension, Roble sent the military back to its barracks.
In a message posted to his Twitter account after the May vote, Roble thanked Mohamed for making concessions that allowed the House of Representatives to reverse the term extension.
Mubarak described the agreement as a positive development but said more work is needed to restore trust between the president and the opposition. One way to build that is by creating a reliable system for elections to avoid the kind of confusion and crisis Somalia has experienced since Mohamed's term ended in February.
"The political impasse has shown we have some issues we need to iron out delineating the power of the federal government and the federal member states and who controls elections, where, when," Mubarak said. "This is not sustainable."