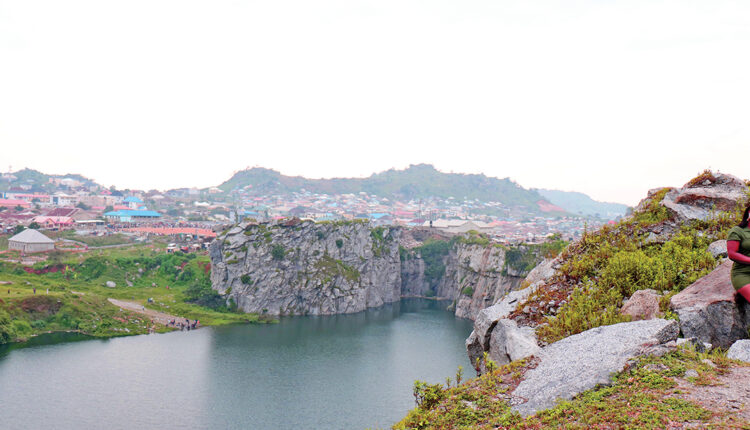 Reading Time:
< 1
minute
BBC NEWS AT BBC.CO.UK/NEWS
An abandoned quarry in Nigeria has become a tourist hot spot after images were posted on social media in August 2020.
Photos of the rocky cliffs climbing into a blue sky, a moss-lined footpath, small green hills and a lake that shimmers in the sun have been shared all over the world.
Days after the post, the site, known as Crushed Rock, in Mpape, a neighborhood outside the capital, Abuja, was thronged. There have been a DJ stand, food vendors, hundreds of sunbathing selfie-takers and a band of classical musicians.
The COVID-19 pandemic also has encouraged young, middle-class Nigerians to explore the hills in the country's rocky central region. The lockdown, which prevented people from traveling elsewhere, has meant people are exploring places closer
to home.
The area around Mpape, which means "rock" in the local Gwari language, supplied much of the stone used to transform Abuja from a small village in the 1980s into the capital.
"The quarry has existed for more than 10 years," said Mpape resident Courage Ebenz, who is somewhat bemused by the sudden influx of
city dwellers.
Nigeria has an abundance of beautiful natural sites, but this man-made location has its own appeal, with three main tiers that each give a stunning view of the water below. But those who might want to plunge into the water should be warned: Locals say it is full of abandoned machinery.