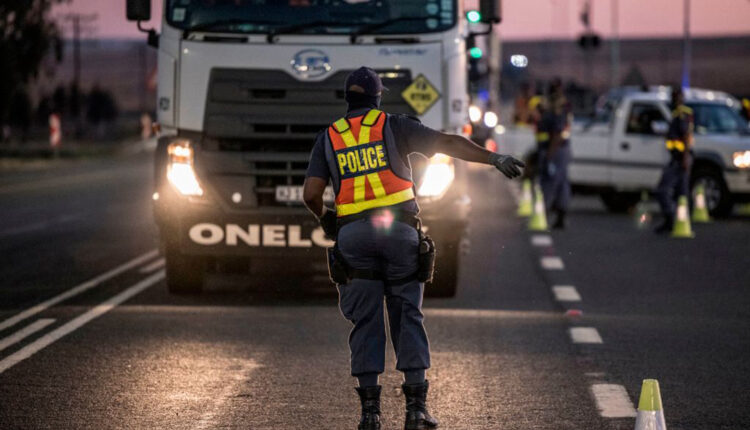 Reading Time:
2
minutes
ADF STAFF
The swift and widespread lockdowns that came last year after the start of the COVID-19 pandemic changed crime patterns across the continent, according to several reports.
Data recently released by the South Africa Police Service looked at crime trends over the course of 2020 and the first three months of 2021. South Africa went under lockdown on March 27, 2020.
The lockdown resulted in a nearly 30% drop in property crimes. Robberies also declined, as did murders briefly. The lockdown also reduced the volume of illegal drugs entering the country, leading to a 17% drop in drug-related crimes during the first three months of the 2020 lockdown, according to Richard Chelin, an expert in organized crime with South Africa's Institute for Strategic Studies (ISS).
Chelin was part of a public ISS webinar May 20 that reviewed the trend data and included Maj. Gen. Charl Annandale of the South African Police Service and others.
With crimes in general down 40% during the lockdown between April and June 2020, South African Police Minister Bheki Cele described the situation at the time as "a crime holiday."
Although some crimes dropped, others increased, driven by the economic and social pressures created by lockdowns. Domestic violence and cybercrimes, for example, grew during lockdowns, according to Professor Oludayo Tade of Nigeria's University of Ibadan. Tade is gathering academic papers looking at crime during COVID-19 for a special issue of the International Journal of Offender Therapy and Comparative Criminology.
Tade describes the rise in violent crimes as "one of the emerging and unintended consequences of this lockdown."
The rise in gender-based violence — men acting violently against women and girls — rose all across Southern Africa as people were forced together during lockdowns, according to an analysis by Amnesty International.
"While indications reflect an increase in reports during COVID-19, this may still reflect underreporting, especially in rural and marginalized contexts, as some women and girls may have struggled to find a safe space to call, have access to telephones and not knowing who to call," Amnesty International said in its report, "Treated Like Furniture," looking at domestic violence during lockdowns.
Beyond a drop in property crimes and a rise in violent crimes, the lockdowns also created more opportunity for organized crime to flourish in South Africa, thanks to bans on alcohol and cigarette sales, Chelin said.
"Shortly after the ban came down, groups arose selling illicit cigarettes," Chelin said during a recent webinar reviewing the crime statistics.
The bans helped fuel the demand for drugs, and organized crime responded, Chelin said. One of the nation's largest-ever drug busts happened in late May 2020 when authorities intercepted a truck carrying more than $2 million worth of heroin and crystal meth crossing the border from Mozambique, Chelin said.
Murder, which analysts use as a benchmark for violent crime in general, increased as lockdowns eased in mid-2020, nearly equaling numbers from 2018 by year's end.
"When we start counting up these figures, we are at similar levels to pre-COVID," said Lizette Lancaster, who studies crime for the ISS and organized the May 20 webinar. "When we look at the levels of violence, we see the levels remain concerning."
One bright spot in the analysis: Property crime in 2020 stayed about 25% lower than it was in 2018 and 2019.
Lancaster told ADF it's unclear how South Africa's experience compares with other countries on the continent.
"We haven't studied it," she said. "But South Africa shows that temporary measures will not solve our societal problems and levels of violence. The economic strain will make it worse."