Kenyan Poacher Charged with Trafficking Ivory, Rhino Horn
ADF STAFF
A notorious ivory and rhino horn poacher known as Mansour awaits trial in United States federal court after his arrest in July 2020 by Kenya's Directorate of Criminal Investigations.
Mansour, whose real name is Abubakar Mansur Mohammed Surur, was arrested July 29, 2020, at Mombasa's Moi International Airport as he stepped off a chartered flight from Yemen. Mansour is a Kenyan citizen and has a Yemeni identity card.
He is a suspected member of a transnational criminal gang based in Uganda led by Moazu Kromah of Liberia.
Chris Thouless, director of the Elephant Crisis Fund at Kenya-based Save the Elephants, praised the cooperative effort of U.S. and Kenyan law enforcement.
"This is just the beginning of a unified approach to tackling the wildlife trafficking problem across the continent," Thouless told ADF. "We hope this approach will lead to further prosecutions of traffickers in the upstream and downstream networks in Africa and Asia."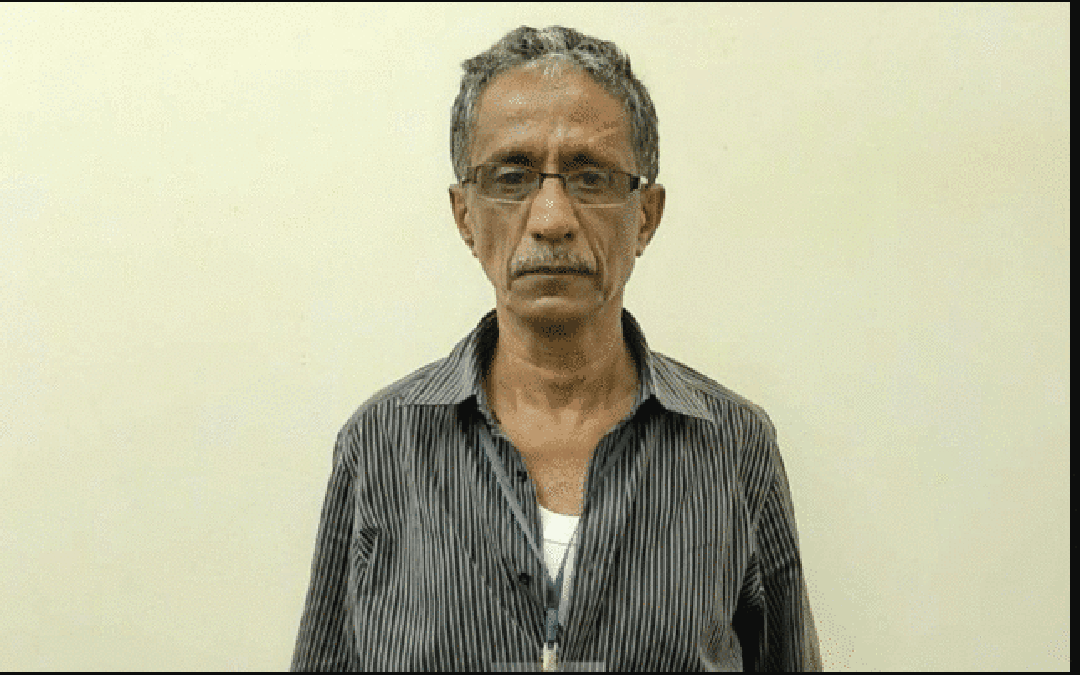 Authorities have accused Mansour, 60, of smuggling more than 9,000 kilograms of elephant ivory worth about $4 million and 180 kilograms of rhinoceros horns worth about $3.4 million. The material came from animals in several African countries, including the Democratic Republic of the Congo, Kenya, Mozambique, Tanzania and Uganda. He also is charged with trafficking heroin.
In all, authorities said Mansour helped traffic materials from 100 elephants and 35 rhinoceroses poached over seven years beginning in 2012. The recipients of the trafficked goods typically were Chinese or Vietnamese gangs.
The horns and ivory frequently were hidden in masks or statues to evade detection. They were shipped from ports in Kenya, Mozambique and Tanzania.
Authorities have arrested three other members of the criminal network in recent years, including alleged ringleader Moazu Kromah, who was captured in 2019. Before Kromah, police arrested Amara Cherif of Guinea, another member of the gang. Kenyan police arrested two other members, brothers Ibrahim and Baktash Akasha, in 2017. They are now in prison, convicted of drug trafficking.
Thouless said the mix of charges shows how the illegal wildlife trade frequently is connected to other crimes.
About the time Kenyan authorities arrested Mansour, Malawian authorities announced their victory against the Lin-Zhang cartel, which had spent years poaching wildlife in Southern Africa. Nine members received a collective 56.5 years in prison.
Groups such as Lin-Zhang and the Kromah group are well-resourced and required a concerted effort to bring to justice, Brighton K. Kumchedwa, Malawi's director of parks and wildlife, told ADF.
"This is a very significant move in the fight against illegal wildlife trade, thus sending a strong signal to these criminals that we are after them and we mean business," he said of Mansour's arrest.
Authorities previously arrested Mansour coming into Kenya through Nairobi's Jomo Kenyatta International Airport in July 2019. He eventually was released on bail, at which point he fled the country.
Mansour spent the next 12 months as a fugitive. He fled Kenya as authorities prepared another alleged member of his gang for extradition to the U.S.
According to Kenyan authorities, Mansour traveled through South Sudan and Sudan to Yemen on a route that helped him avoid the Interpol Red Notice issued against him. The route also provided him haven in countries that lack extradition treaties with Kenya.
Based on that history, Kenyan Director of Public Prosecution Noordin Haji asked the court in July to hold Mansour without bail.
"Hopefully, in the longer term this case will disrupt one of the major trafficking networks operating between Africa and Asia," Thouless said, "and will change the low-risk and high- reward profile of the illegal wildlife trade and act as a significant deterrent on other traffickers."