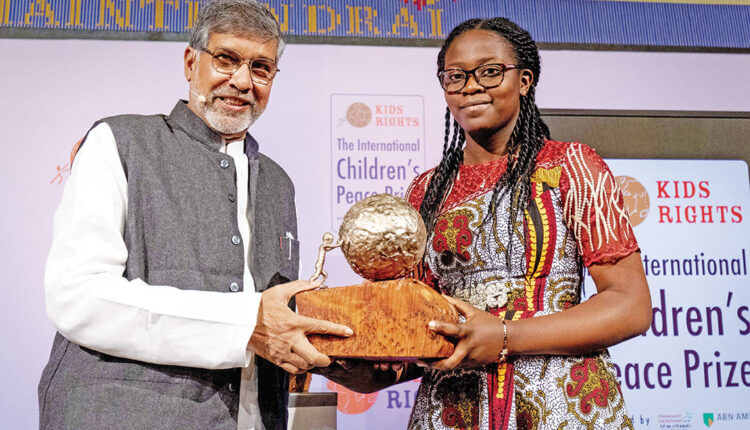 Reading Time:
< 1
minute
BBC NEWS AT BBC.CO.UK/NEWS
Fifteen-year-old Divina Maloum of Cameroon has won a children's international peace prize for her work with young people who have suffered extremist violence, particularly in the north of her country.
The prize was awarded by Dutch organization KidsRights, which says it wants children to be recognized for their efforts to improve their own situation.
In 2014, the Cameroonian teenager founded the Children for Peace movement to work with child victims of terror. She goes to communities to talk to children about their rights and tell them that they do not have to be drawn into the violence.
"When I look in the eyes of these children I see sorrow; they are really suffering," she said. "I hope my mates and I are going to change their lives."
Boko Haram, a terrorist group based in Nigeria, has been carrying out attacks over the border in Cameroon since 2014. The group often recruits children, particularly girls, to carry out attacks. A video produced by KidsRights shows Maloum warning young Cameroonians not to get involved.
She can be seen displaying a cartoon with the title "I'm not a hero when I carry bombs," which shows a young girl refusing to wear a suicide vest.
"We give them hope, we give them courage to be strong against the attacks of those terrorist groups," she said.
Maloum has "organized an inter-community children's peace camp, established peace clubs in mosques, and together with other children, made a children's declaration against violent extremism," KidsRights said.
Accepting the award at The Hague, she said that "to end violence and build peace we need children," and she dedicated her award "to all children who are suffering atrocities due to war."