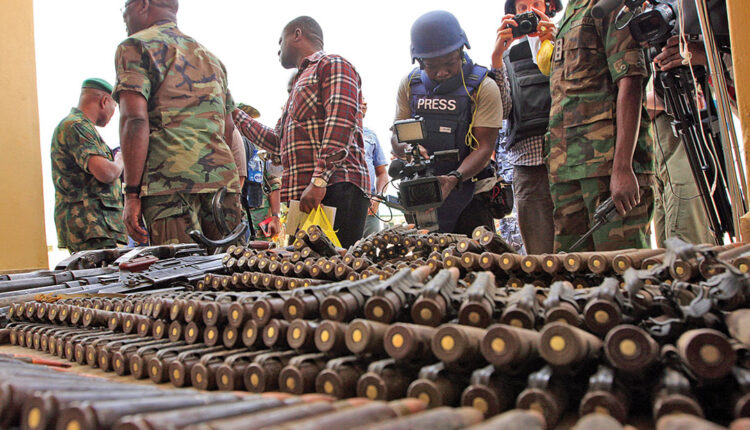 Reading Time:
< 1
minute
VOICE OF AMERICA
Cameroon's military arrested several dozen men and destroyed hundreds of handmade guns circulating on the northern border with Chad and Nigeria. In a public event, a military compactor crushed more than 2,500 guns, ammunition and other weapons the military says it seized from smugglers, hostage takers, poachers and suspected Boko Haram fighters. 
Regine Esseneme, head of Cameroon's Department of Justice in the northern town of Garoua, said she wants to send a clear message that there will be no safe haven for criminals operating in the border region of Cameroon, Chad and Nigeria. She said the three countries are working together to stop kidnappers and poachers illegally using weapons.
Jean Abate Edii, governor of Cameroon's North Region, said the weapons were seized after several raids on neighborhoods and villages suspected to be the hideouts of criminals operating in Cameroon and surrounding countries.
The six-nation regional bloc known as the Central African Economic and Monetary Community, or CEMAC, has blamed the proliferation of small arms and light weapons for the armed conflicts and criminal and terrorist activities in West-Central Africa.
The number of arms in Cameroon was classified as moderate in a 2017 survey on gun policy by Sydney University, ranking the central African state 99 out of 178 nations. Still, more than 500,000 arms are said to be owned legally or illegally by civilians, and most owners are found along the porous border with Nigeria.