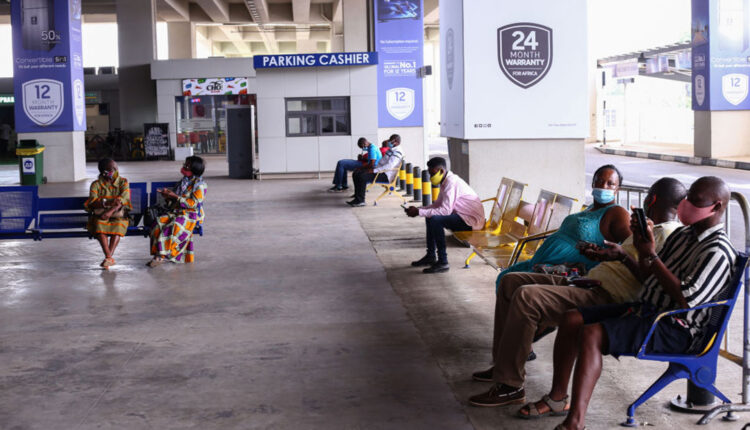 AU Backs App to Support Economic Reopening
Reading Time:
3
minutes
ADF STAFF
As national economies begin to reopen from pandemic lockdowns, the African Union is looking to a new homegrown technology to help businesses while tracking the potential for new outbreaks.
The technology is an African-designed smartphone app called PanaBIOS, and it offers a way for governments to monitor people's movement, particularly those who may have tested positive for COVID-19, and to curb large gatherings.
As Africa's COVID-19 cases exceed 1.3 million, widespread use of PanaBIOS is crucial to the AU's planned opening of a continentwide free-trade area in 2021. That project, which will allow movement of people and goods across open borders, will require a way to track the spread of COVID-19 and similar diseases.
In many cases, countries are reopening but requiring multiple negative COVID-19 tests or 14-day extensive quarantines for new arrivals. Backers of PanaBIOS say the app could solve some of those problems by providing travelers with a digital record of their health status that they can carry across borders. If a COVID-19 outbreak occurs, contact tracers can use PanaBIOS data to know who was in the area of the outbreak and alert them quickly so they can be tested.
The app has been tested in Ghana since June. Ghana recently resumed international flights but still requires COVID-19 testing before visitors depart their home countries and then again when they arrive in Accra. Ghana ran a small test of PanaBIOS during its elections as the pandemic was spreading earlier this year.
"Ghana is being used as the pioneer," Communications Minister Ursula Owusu-Ekuful said during the project's June launch. "Using technology, we will build an economy which is safe and creates an environment of collaboration where everyone contributes to reduce the infection rate."
The software can be downloaded for free from app stores or from the website https://panabios.org. Users register with their name and phone number. If they have a document certifying them free of COVID-19, it can be included in their digital file, easing their ability to move between countries.
The software monitors and models groups of people and warns users if they potentially have been in contact with an infected person. The technology is backed by the PanaBIOS Consortium, a collection of continental institutions ranging from the African Union to the Africa Tourism Board to AfroChampions, a Nigeria-based group of the continent's biggest companies that supports the free-trade zone.
"PanaBIOS is a clear testament that a new way of solving complex problems by uniting all levels of society behind a common framework is not only viable but also the only way forward in many important contexts," Preston Asante, public affairs executive of the PanaBIOS Consortium, told ADF.
Asante said other nations already are following Ghana's lead and signing on to PanaBIOS, though he declined to name them. The program is being tweaked based on Ghana's experience, he said.
"We know for instance that testing on arrival can provide empirical data about the failure rate of 'negative test certificates,'" he said, "and that we need to use more [artificial intelligence] to refine the statistical model that builds on that data to suggest the best time frame for testing before departure."
PanaBIOS and its ability to track individuals and raise alerts about potential COVID-19 hot spots will be a crucial part of restarting cross-border travel and tourism within the continent, said Doris Woerfel, CEO of the African Tourism Board (ATB) based in Pretoria, South Africa.
"At the ATB we are in constant search for partners and programs developed by Africans for Africans," Woerfel said. "AfroChampions and their fantastic software program is exactly what is needed to facilitate safe cross-border travel."
Even as it strengthens nations' biosecurity, Asante added, PanaBIOS raises complex questions of balancing national security with personal privacy and human rights.
"These are fiendishly complex issues, and no part of the world has a handle on them," Asante said. "We are completely convinced that we are on the cusp of groundbreaking insights here in Africa that will revolutionize how the whole world grapples with these novel complexities."