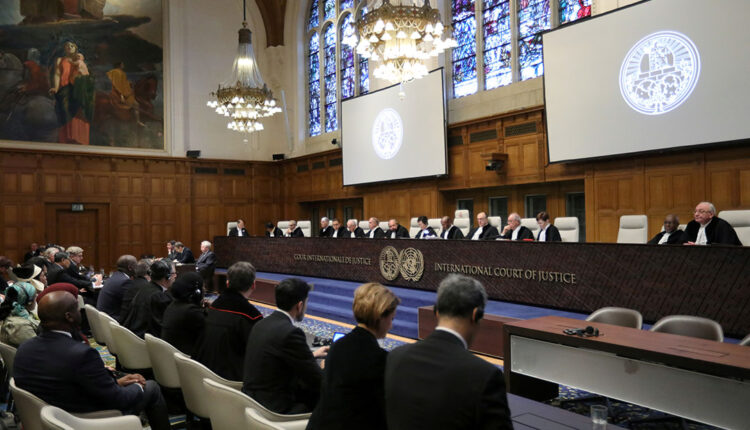 Reading Time:
3
minutes
ADF STAFF
COVID-19 came late to Africa, but as it sweeps across the continent, causing huge disruptions and thousands of deaths, the disease drives a crucial question: can affected countries hold China legally responsible?
Supporters claim that by failing to shut down wet markets that had already caused a previous pandemic, denying the existence of the virus, and silencing those who tried to alert authorities, China has breached its responsibilities under international health regulations. Those regulations were put in place as a result of the 2005 SARS outbreak that also originated in a Chinese wet market.
"The poorly controlled food market in China has caused one health crisis after another," writes Abhishek Kumar, a student at Dr. Ram Manohar Lohiya Nation Law University in Lucknow, India, in jurist.org. "The incompetence of Chinese political leaders has helped make the coronavirus pandemic possible – it has taken the world economy to the verge of collapse, and it's filling hospitals and cemeteries across the globe."
China's breaches of international law and health regulations give countries across the world standing to demand reparations for the economic hardships that have resulted. These charges could be heard at the International Court of Justice or another international court.
The stakes are high. Across Africa, nations are indebted to Chinese banks for billions of dollars in infrastructure loans offered as part of China's One Belt, One Road infrastructure project. As social distancing and other responses to COVID-19 harm African economies, national governments are being forced to choose between caring for people and repaying debts to China.
"The continent must be accorded damages and liability compensation from China, the rich and powerful country that failed to transparently and effectively manage this global catastrophe," Obiageli "Oby" Ezekwesili, former vice president for the Africa region at the World Bank and the former minister of education for Nigeria, wrote in The Washington Post.
Even as the G20, World Bank and International Monetary Fund have agreed to forgo their loan payments continentwide, China has refused such blanket amnesty, demanding that countries renegotiate terms on more than $140 billion in public and private loans on a case-by-case basis.
Could those countries simply refuse to pay as part of a demand for Chinese reparations?
Perhaps, says Mma Amara Ekeruche, a research associate with the Center for the Study of the Economies of Africa.
While there is no international law codifying the proper response to a situation like the COVID-19 outbreak, there have been decisions in the past that acknowledge international liability for damages caused by hazards spreading from one country to another, she said. One such precedent is an international air-pollution dispute in the 1930s between the United States and Canada known as the Trail Smelter Arbitration. There, Canada was forced to by reparations to the U.S. due to environmental damage its smelters caused.
Although there may be precedent to act against China, observers say success is unlikely. Ekeruche, a research associate with the Center for the Study of the Economies of Africa, said such a strategy would, in many cases, put key national assets at risk. As part of the Belt and Road Initiative infrastructure financing, Chinese banks can seize ports, railroads, and other national industries if a country defaults on a loan.
"At this point, I don't see African countries taking that stance," Ekeruche said. "With the Chinese managing the infrastructure projects that were financed with the loans and some of the loans backed with sovereign assets, nonrepayment may mean that governments relinquish their assets."
African leaders need look no farther than Sri Lanka, which lost control of its Hambantota Port and thousands of acres of surrounding territory in exchange for China forgiving its debt.
Guo Shaochun, China's ambassador to Zimbabwe, denied any claim that China failed to act responsibly in terms of investigating and acting against the virus in a column published by Zimbabwe's Daily News.
Exacting any kind of reparations from China could be challenging because of the principle of sovereign immunity, according to Robert Williams, executive director of the Paul Tsai China Center at Yale Law School. As a sovereign nation, China cannot be prosecuted for crimes in other countries' courts. There is little precedent for countries being forced to pay damages for pandemics, Professor Sreeram Chaulia of India's Jindal School of International Affairs wrote in Nikkei Asian Review.
African nations could seek relief through the International Court of Justice, Ekeruche said.
"However," she added, "China has a record of not observing international norms."