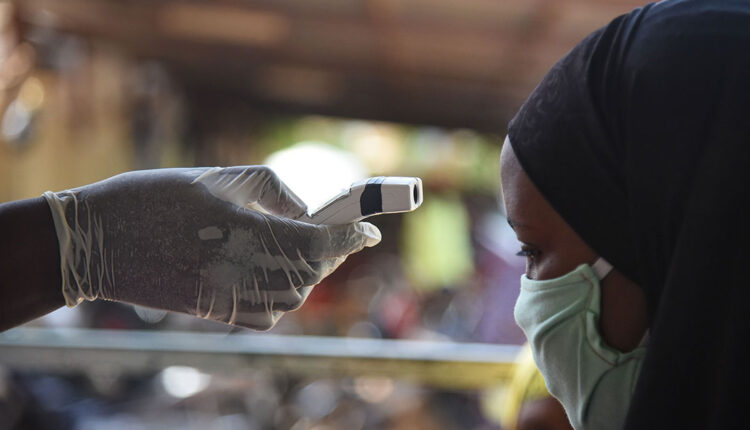 Reading Time:
2
minutes
ADF STAFF
Niger has launched a "chatbot" on the WhatsApp social network that will allow people to easily access accurate information about COVID-19, the disease caused by a new coronavirus.
The free service is the result of the collaboration of Niger's Ministry of Health, Facebook, UNICEF and Niger's National Information Society Agency (ANSI). It is similar to a service started by the World Health Organization (WHO) in March.
In Niger, where more than 80% of the population lives in rural regions, COVID-19 has sickened more than 920 people and killed 60, including Labor Minister Mohamed Ben Omar.
The new service is "designed to answer questions from the public about coronavirus and to give prompt, reliable and official information 24 hours a day," Niger's Public Health Minister Idi Illiassou said in a story on ReliefWeb, a humanitarian news and information site. "It will help us to combat rumors and provide the public with reliable and credible information and practical advice to protect them from the virus."
WhatsApp users can save the number +227 80 06 60 30 on their phone and text questions in a WhatsApp message. The bot will respond through a series of prompts.
"We are pleased to be able to provide the Niger Ministry of Health with communication tools that will help answer citizens' questions on COVID-19 and make reliable and credible health advice easily accessible," said Balkissa Idé Siddo, Facebook's public policy manager.
Access to information and communication technologies has seen significant growth in Niger recently. Almost half the population has access to a mobile phone, and the country has more than 490,000 active users on social networks.
"Along with other partners, UNICEF continues to explore innovative ways to widen the scope of prevention messages on COVID-19 and to provide as many people as possible with the necessary information and knowledge to help them protect themselves from the virus," said Félicité Tchibindat, UNICEF's representative in Niger.
To support the Ministry of Public Health's efforts, UNICEF also collaborates with ANSI to manage the "green line 701," a mobile phone service offering free COVID-19 information in five languages spoken in Niger and the websitewww.coronavirus.ne, Niger's reference site on COVID-19.
On the UNICEF Niger Facebook page, several people expressed gratitude for the new service.
"Through the creation of this platform, the Ministry of Health has just responded to the expectations of the Nigerien people in the management of the health crisis of covid19," wrote a Facebook user named Ibrahim Ibrahim. "It will convince even the most skeptical about the existence of the disease."
The WHO service also was established through WhatsApp and Facebook. Through the link http://bit.ly/who-covid19-whatsapp, up to 2 billion people, including government leaders, have easy access to timely data and situation reports to help prevent the spread of COVID-19.
The disease has sickened more than 5.5 million people and killed nearly 350,000 people around the globe.