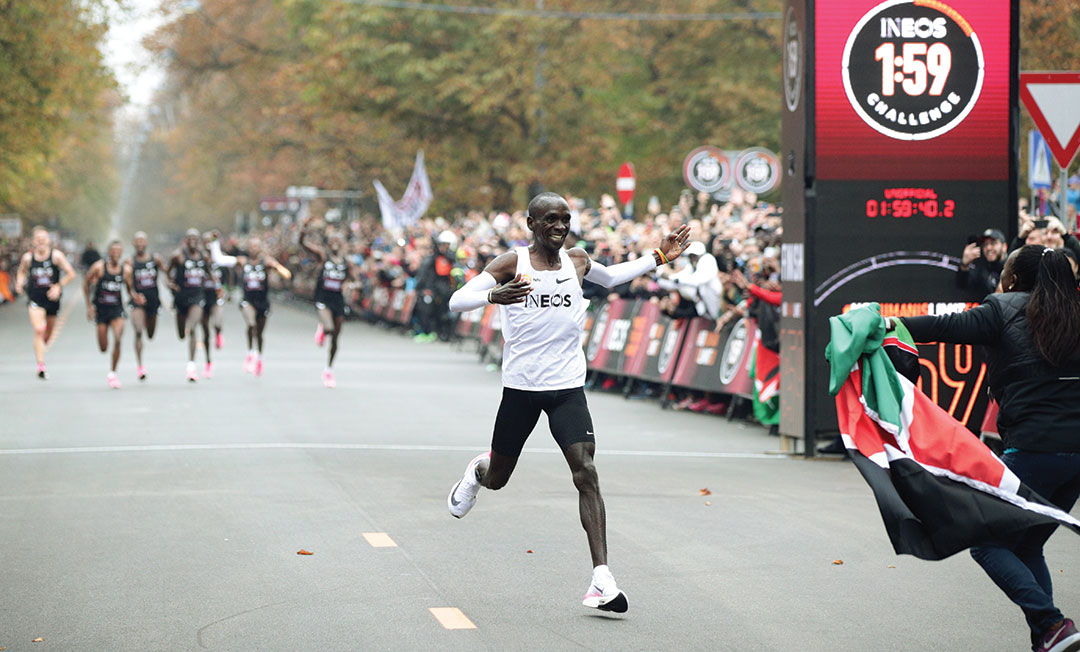 Reading Time:
2
minutes
AGENCE FRANCE-PRESSE
Kenyan distance runner Eliud Kipchoge made history by completing a marathon in under two hours. His feat was greeted with joy and pride in his home country.
"I am happy today because he has won in Kenya and in the world. I thank him so much for this, for me, for Kenya and the world," said Kipchoge's mother, Janet Rotich, who watched in her home village, Kapsisiywa.
Kipchoge's run in Vienna, Austria, was broadcast live on all of Kenya's television stations. The run is not an official world record because of the use of runners who helped pace the leader.
Crowds gathered in Eldoret, a city 40 kilometers from Kapsisiywa, where the 34-year-old runner, his wife and three children live, to watch the race on TV. In Nairobi, crowds gathered early to watch the run on giant screens.
In Eldoret, the fans watched with excitement as their champion ticked off the kilometers and exulted when Kipchoge crossed the finish line with a clock displaying 1 hour, 59 minutes and 40 seconds.
Kenyan President Uhuru Kenyatta quickly issued his "hearty congratulations." 
"You've done it, you've made history and made Kenya proud while at it. Your win today will inspire … future generations to dream big and to aspire for greatness. We celebrate you and wish you God's blessings,"  Kenyatta said. 
Kenyan Vice President William Ruto, who had made the trip to Vienna, sent out a series of tweets.
"A blistering 1.59.40! Congratulations @EliudKipchoge for the historic achievement in shattering the sub-two-hour barrier for the marathon; you are arguably the greatest runner of all time."
In Kapsisiywa, Eliud's older brother, Wilson Sugut, said the run showed what individuals could achieve.
"He told the world that no human being is limited and that he will overcome this two-hour barrier," he recalled. "People couldn't believe it, but now we can believe it."