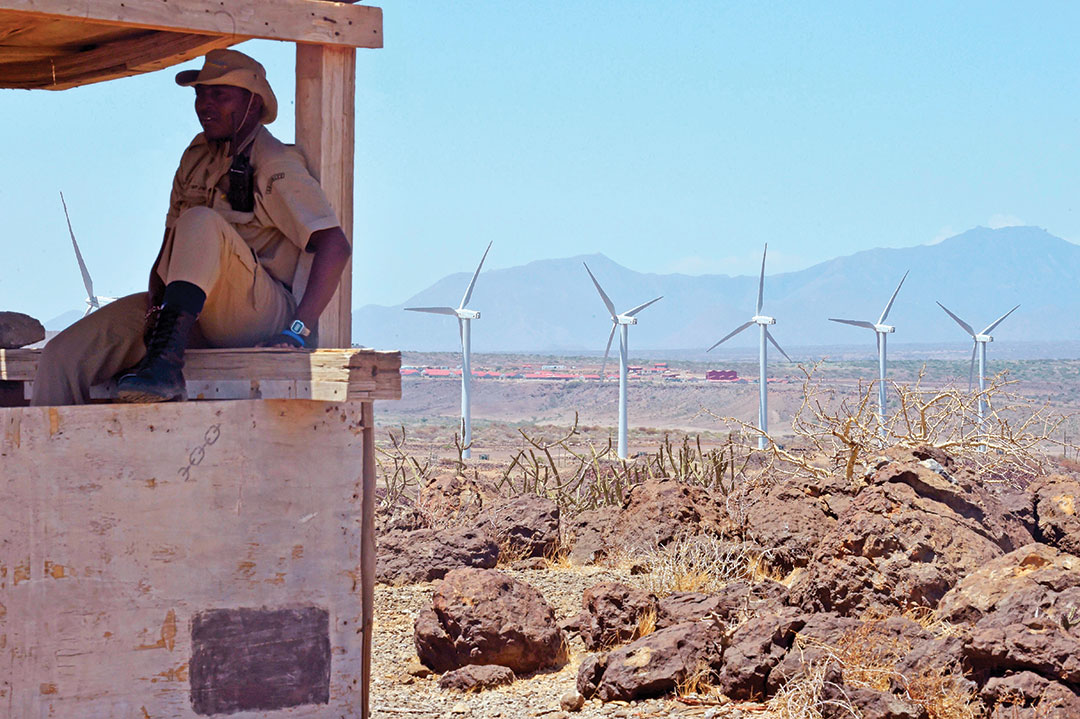 Reading Time:
< 1
minute
AGENCE FRANCE-PRESSE
Kenya has formally launched Africa's biggest wind power plant, a mammoth project in a gusty stretch of wilderness that already provides nearly a fifth of the country's energy needs.
The $680 million project, a sprawling 365-turbine wind farm on the eastern shores of Lake Turkana, is delivering 310 megawatts of renewable power to the national grid.
The largest private investment in Kenya's history, the Lake Turkana Wind Power project was beset with delays and took nearly a decade to rise from the arid landscape 600 kilometers north of Nairobi.
The turbines, scattered across Turkana's stark lunarlike landscape and rocky hills, began to deliver their first electricity in late 2018. Today, their giant blades deliver 15% of Kenya's entire installed capacity, connected to the national grid through a 428-kilometer power line.
The project lies in a natural corridor dubbed "the windiest place on earth" and promises to harness this endless power at low cost. The nearly 50-meter turbines were engineered to handle the fierce gusts that tear through the Turkana Corridor, a wind tunnel that generates optimal conditions, year-round.
The winds howling almost constantly through the barren valley deliver double the load capacity enjoyed by similar projects in the U.S. and Europe. The windmills, manufactured by Danish company Vestas, had to be brought one by one overland from the Kenyan port of Mombasa, 1,200 kilometers away. 
More than 2,000 trips were needed to bring all the materials from port to plant. About 200 kilometers of road leading to the site had to be tarred to allow trucks through. Another 100 kilometers of internal roads linking the turbines also were constructed.